Posted By
Chris
on December 5, 2014 at 5:53 pm in
Featured
,
Friday Five
Friday Five – Favorite Movie Trailers
---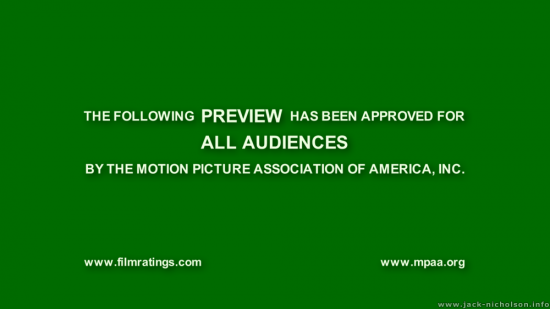 Welcome to the Friday Five! Each week we help you get to know our writers with the help of a top 5 list! This weeks category: Favorite Movie Trailer!
Some great movie trailers have come out recently. Star Wars Episode VII The Force Awakens, Jurassic World, and just the other day we got Terminator Genisys so what better time to list out our favorites!
Chris
Marvel's The Avengers – Man I remember when this first came out, it was fantastic. I can't tell you how many times I watched the trailer for it, and there was a great fan parody made too.
Age of Ultron w/ hammer scene – After the original trailer got leaked early, Marvel gave fans an extra little taste of this springs Avengers sequel by showing us a fantastic scene involving the gang trying to life Thor's hammer. I particularly enjoyed it moving for Cap and the look on Thor's face. And then of course it goes into the rest of the trailer with the menacing Ultron.
Guardians of the Galaxy – Every time a new trailer hit for this movie it just looked better and better. That's all I can say.
Fight Club – Great movie, and the trailer does a great job of show casing what a mind fuck this movie can end up being.
Matrix Reloaded – Not the best movie by anyone's standards, but holy shit was that trailer amazing. After how great the original movie was a lot of people had high hopes for this and the third part, and while Reloaded wasn't the worst of the three movies, it left something to be wanted. That doesn't take anything away from the epic trailer though!
Vogel
Age of Ultron – When Iron Man activated the Hulk buster helmet I think I wet my pants a little, but in a good way.
Star Wars Episode VII – I think the hype is what is really drawing me to this trailer, something like 40 million views in the first week. However, I liked the 20 second teaser that has Han Solo actually speak and Luke in an Obi Wanesque robe.
Big Hero 6– I was immediately drawn to this movie. The trailer was fun and amusing, and the premise was a bit of a mystery. They didn't explain why this kid got attacked by the man in a mask, and I wanted to find out.
Ponyo – This one may sound a little weird, but I remember seeing this with Shannon and thinking I needed to see it. Being a Studio Ghibli film definitely pushed this thought, but I couldn't wait, we ended get the Japanese version before the week was out.
Don't – Fake trailer in the Grindhouse movies. Of all of them, which were all great, and one even spawned a franchise (Machete), I found this one the best.
Eric
Guardians of the Galaxy – Not the "Hooked on a feeling" trailer. The "Cherry Bomb" trailer. The synchronization with the soundtrack is excellent. It's also Guardians of the Galaxy! – https://www.youtube.com/watch?v=IiunfbRdTk8
Godzilla (2014) – The Official Teaser is the one I liked best. The halo jump trailer, with the ominous soundtrack from 2001: A Space Odyssey. You barely see the King of Monsters, but there was enough here to make me watch a hundred times over! – https://www.youtube.com/watch?v=QjKO10hKtYw
Pacific Rim – Ugh, my biggest disappointment of 2013. The trailer looked incredible, and Guiellermo Del Toro! It's a shame the acting was uneven, and the pacing was slow, because the cool stuff in this movie was so cool… Also, GlaDOS! – https://www.youtube.com/watch?v=A85EtOalcsM
Days of Future Past – Bryan Singer didn't miss a beat with this! It was haunting and exciting all at the same time! This was probably one of my favorite movie trailers of all times. – https://www.youtube.com/watch?v=pK2zYHWDZKo