Posted By
Chris
on December 12, 2014 at 5:17 pm in
Featured
,
Friday Five
Friday Five – Favorite Cookies
---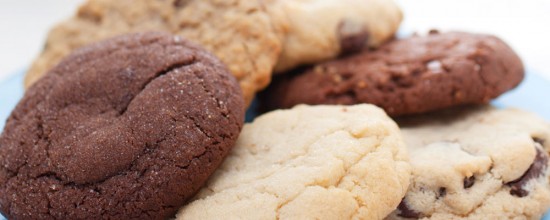 Welcome to the Friday Five! Each week we help you get to know our writers with the help of a top 5 list! This weeks category: Favorite Cookies!
Cookies are great, who doesn't love a cookie? Christmas is a great time for them too, tons of people make cookies and give them out as gifts. Everyone has their own favorites or recipes too which makes it even better! So this week we decided why not pick out our favorites!
Chris
Eric is an idiot for all of his picks!
Jelly Thumbprint / Jammie Dodgers I prefer the thumbprint cookies, I feel like the cookie to jelly ratio is better. But Jammie Dodgers are pretty much the exact same thing but in more of a sandwich cookie. Both are good.
Oatmeal Raisin Oatmeal raisin cookies are amazing. Especially if they're kinda soft and lots of raisins in them. This basically counts out the kind you can just buy in the store, though I'll still eat them.
Snickerdoodles These are just fun, I don't actually know anyone that makes them, but whenever I get a chance to have some I take it.
Kourabiedes I've no clue who to pronounce these, my grandmother used to make them though, they were always just crescent cookies and they were great. Erica actually gave them a shot last year and they came out just right, but they seemed like a ton of work.
Macaroons – These are the kinda soft fluffy ball kinda cookies, usually coconut flavored and awesome. Not to be confused with the lesser O cookie Macarons which are also pretty awesome but very different.
Vogel
Chocolate Chip – they have to be home/hand made. Chips Ahoy is ok, but I prefer fresh, hot, gooey chocolate chip cookies.
Peanut Butter Chocolate Chip – Unlike regular chocolate chip cookies, I prefer these to be harder and dryer.
Oreos – Come on, who doesn't love Oreos? Crazy people, that's who.
Sausalito Crispy Milk Chocolate Macadamia Nut Cookies – I usually eat the whole bag in one go.
Le Petit Ecolier – Hands down, my favorite cookies of all time. I don't get them very often, but they're amazing.

Erica
Oatmeal raisin
Peanut butter
Almond cookies
Thumbprint cookies – with strawberry jelly
Gingerbread cookies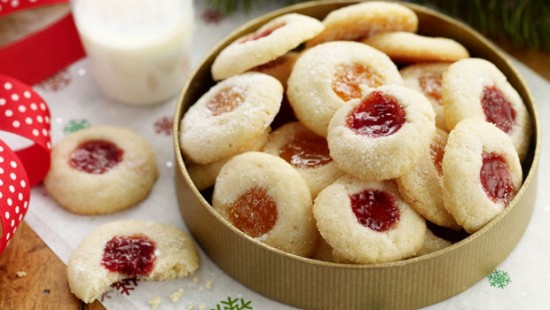 Shannon
Oatmeal Raisin – slightly uncooked centers and extra raisins are ideal
Oreos – cookie dough or double stuffed please!
Macaron – not to be confused with macaroons, which are also super tasty
Rugelach – raspberry are the best
Pizzelle – second best round food to come from Italy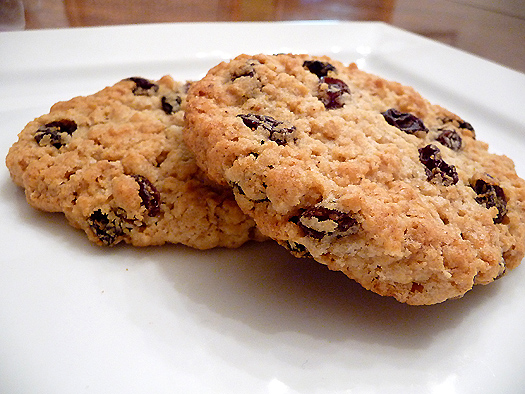 Deanna
Samoas – best Girl Scout cookies hands down!
Oatmeal raisin – I always have the ingredients in my house to throw these bad boys together. Pro tip: make them with raisinets for ultimate yumminess!
Chocolate chip – melty and chewy!
Butter or peanut butter cookies – classic and delicious.
Chocolate crackle – they remind me of the bakery I worked at for a summer.
Nom nom nom!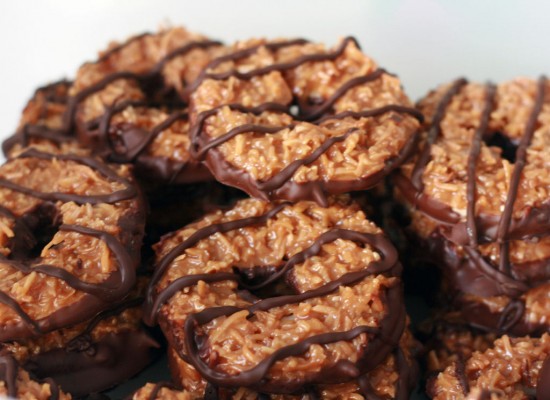 Drootin
Chocolate Chip – just eeks out the win win as my favorite, my wife makes some super awesome ones. And you can find lots of good pre-made chocolate chip cookies, that's why it gets the slight edge over my #2.
Peanut Butter – just behind chocolate chip is peanut butter, my mom makes some of the best peanut butter cookies I've ever had.
Oatmeal Raisin – underrated cookie by most people (but apparently not the One-Questers), the flavors in oatmeal raisin just blend so well together
Snickerdoodle – Buttery with cinnamon, and sugar, what's not to like about them?
Double Stuffed Oreos – Get out of here with your lame O.G. Oreos, they should just get rid of them and make double stuffed the standard. Also the Mega stuffed ones were pretty beastly.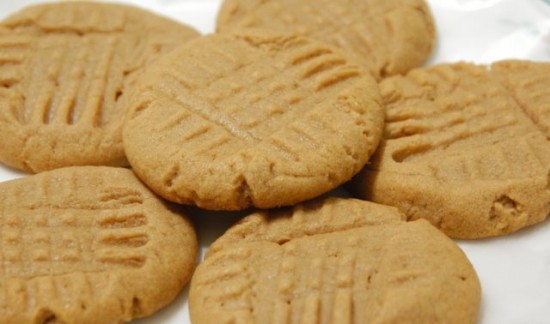 Eric
The fact that oatmeal raisin cookies are on this list so many times makes me sad. You're all a bunch of old people with your oats and fruit! Like better cookies, you old farts! And Jammie Dodgers aren't good. They're sticky, they crumble too much, and the cookie part is bland. You just like them cuz of Matt Smith!
Butter Cookies – The best cookie! You're wrong if you think otherwise.
Chocolate Chip – The classic! Can't get enough of them!
Brownie Crackles – Brownies, covered in powdered sugar, but baked as cookies!
Potato Chip Cookies – It sounds fuckin weird as shit, and they are. But they're really good! Sweet and Salty in the right amounts.
Fudgy Swirl Cookies – This is the new addition to this year's christmas cookie line up. It's a like pinwheel swirl with 2 different flavors in it: A sort of standard sugar-ish cookie, and a fudgy walnut cookie! It's like friggin Heaven!