Posted By
Chris
on July 18, 2014 at 12:30 pm in
Featured
,
Friday Five
Friday Five – Favorite Cancelled Sitcoms
---
Welcome to the Friday Five! Each week we help you get to know our writers with the help of a top 5 list! This weeks category: Favorite Cancelled Sitcoms
Comedy's on TV are one of my favorite things to watch. Laughing along for 22 minutes is just a good time, and doesn't usually require much of a commitment. We have some great shows still airing right now like Parks & Rec, Modern Family, and thankfully Community (even if it's on Yahoo). Unfortunately for all the good shows we have now, there are plenty of great ones that have already ended. Some got to run out their series others ended to soon. So this week we're going to talk about our Favorite Cancelled Sitcoms.
Chris
My Name Is Earl – I only watched a bit of this show while it was on the air, but lately I've been watching it on Netflix. I'm near the end of season 3 with just one more to go, and I find myself sad that I won't get to see Earl finish his list (because I know he didn't do it by the end of season 4). The show was created by the same person that did Raising Hope so there are a lot of references and actors between the two shows.
Dinosaurs – I'd kinda forgotten about this show until recently seeing a few episode of Netflix, man Netflix is great for watching TV! Anyway it was just a fun show, luckily it's all puppets and such so it still works today.
Clerks The Animated Series – Clerks is an amazing movie, unfortunately the animated series never took off. Coming from a movie with a lot of adult themes and foul language a prime time cartoon on ABC would probably be facing some problems. All 6 or 7 episodes are available on DVD though so you have no excuse not to check out this amazing show.
ALF – I don't know anyone that grew up in the '80s or early '90s that didn't love ALF. The show got a little crazy with some of the TV movies and all, but that's a different story. ALF was just a good time all around.
Boy Meets World – With the recently premiered sequel Girl Meets World, I found myself watching some old Boy Meets World episodes on some week day morning when I was working from home. This is just such a fun and timeless show, very rarely do they get into pop culture or technology related stuff so even though the show first aired over 20 years ago, and ended over 10 it still works. Hopefully Girl Meets World can find it's footing and survive on Disney Channel which is a challenge all it's own.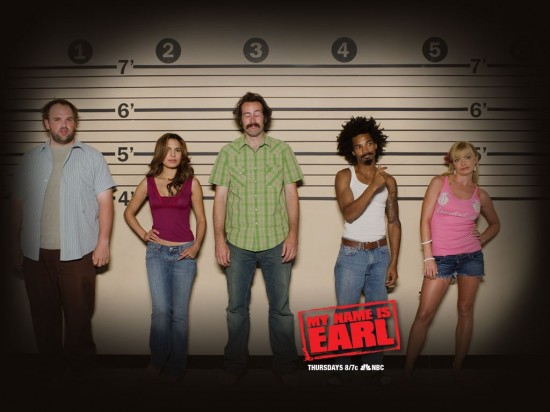 Pisko
Arrested Development – Cancelled at the peak of its hilarity and self-awareness this show was given NO justice until dark horse content provider Netflix jumped in to give the show it's swan song and to bolster a lot of subscription numbers. The show may or may not be cancelled again. We may never know until it's back again warming our lives with blue jokes, illusions and "anus tarts"
The IT Crowd – It was ahead of its time for most people but for the nerdy, awkward, and those of us who actually KNOW what "IT" means it was a beacon of smart writing, excellent acting, and distinctly British humor in a dark void of reality shows all around the world. The plots ranged from the mild "nerds try to speak football" to the dark and disturbing "new football friends are bank robbers and now you're an accomplice" all in one episode. The show had the uncanny ability to turn the scene on a dime but never lose the connection to the main plot. Also, street countdown, which is like regular countdown, but, played on the street. It can get quite cold.
Futurama – No cartoon ever made me emote this much. I cried with Fry when he realized he could never have Seymour back. I laughed when everyone died… all the time. Just to come back again. I was laughing so hard at the shenanigans of pseudo-Kirk Zapp Brannigan and his bedroom woes. Mostly, I'm thankful for the now very real crime of "Burglarsonarceny" by one Bender Bending Rodriguez.
Harvey Birdman: Attorney at Law – The show was very loosely based on characters from the 1960's Birdman cartoon and asked the important question of , "What happens when an ex-superhero gets a law degree?" Harvey Birdman combined the excellent Gary Cole and his silky smooth voice with Stephen Colbert and his overpowering weirdness. If you didn't love it, you were an asshole. So many quotable moments from EVERY character. Apache Chief has a "growth problem". Secret Squirrel is a flasher. Peter Potamus needs to know if you, "Got that thing I sent ya?" And of course Stephen Colbert/ Falcon 7/ Phil Ken Sebben, "HA HA… Dangleyparts".
Married… with Children – No Ma'am.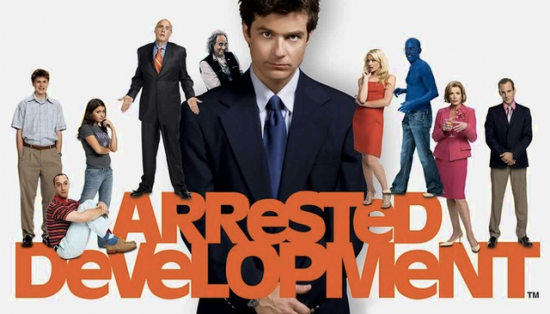 Eric
I hate the "TV" categories. . .
Titus
3rd Rock from the Sun
The Drew Carey Show
King of Queens
Curb Your Enthusiasm