Posted By
Chris
on February 20, 2015 at 7:19 pm in
Featured
,
Friday Five
Friday Five – Favorite Bad Movies
---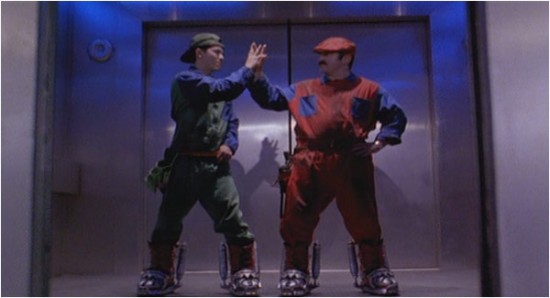 Welcome to the Friday Five! Each week we help you get to know our writers with a top 5 list. This week's category: Favorite Bad Movies
There are some really great movies out there, people love them, critics love them, everyone just loves them. But there are also some really really bad movies, and while the audience for them may be small, a handful of people do love them. So this week we decided to spotlight those failed titles by listing our Favorite Bad Movies, which has a strong dose of Sylvester Stallone going on for some reason.
Chris
Commando – This movie starts out with Arnold Schwarzenegger carrying a fucking tree, the whole damn thing. It gets more ridiculous from there. That is all you need to know, but it is glorious.
Creepshow – This is just too much, I don't even know where to start.
Demolition Man – The concept was….interesting, but the movie was just weird, I can't help but love watching it though. Those damn shells.
Over The Top – It's about arm wrestling, and a father and son, and I'm pretty sure Lincoln Hawk is the template for Ash Ketchum.
Mortal Kombat – Oh this movie…
Pisko
Demolition Man
Judge Dredd
Time Cop
Black Dynamite – Intentionally done poorly, but Fuck you, that's why.
Guyver
Eric
Mortal Kombat – I was a kid. I thought it was cool. It wasn't.
Street Fighter: The Movie – JCVD as Guile was pretty cool, the rest of the movie wasn't.
Super Mario Bros. – It was bad, but it entertained me as a child.
The Last Airbender – Understanding that it took an entire cartoon season and boiled it down into a single 2 hour movie, I thought it was interesting.
Dragonball Evolution – It's bad, but a small part of me enjoyed it solely for existing.
Shannon
Earth Girls Are Easy
The Stepford Wives (2004)
Batman & Robin
Attack of the Killer Tomatoes
Howard the Duck