E3 Nintendo 3DS Liveblog
---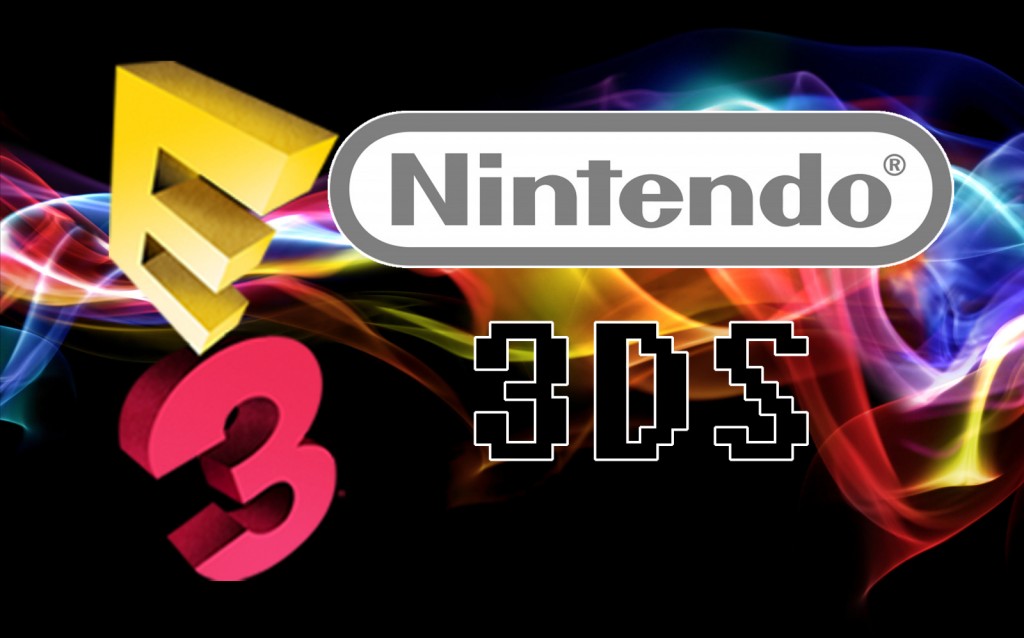 Nintendo gives us a full hour of 3DS news in a special webcast. Watch it at E3.nintendo.com, and stay tuned as One-Quest liveblogs our reactions!
Let's hope we some some more awesome first party games, and more reasons to buy the little amazing device!
10:07pm by Eric
3DS is definitely looking better then it did at launch. With a whole slew of 3rd and 1st party support landing on the console by the end of the year, this is absolutely on my buy list!
I'm particularly interested in Paper Mario, I love the new mechanics with the stickers. Castlevania looks amazing, a 2D God of War is certainly an awesome idea! And Epic Mickey is really going to be a top notch game for retro nostalgia! Don't forget the return to Luigi's Mansion! I loved the original on GameCube, So I'm really excited about this one!
A lot of really great content is coming to the console, so I'm really glad they gave the 3DS it's own show! Kudos Nintendo!
10:02pm by Eric
At least 15 titles are launching by the end of the year. As well as some extra downloads.
10:01pm by Eric
New Super Mario Bros. 2 is due out on August 19 as a retail game, and as a download.
10:00pm by Eric
You need to stay together, or race through while the loser floats around in a bubble.
09:59pm by Eric
Full game can be played as in Co-op mode!
09:59pm by Eric
Street pass will compare scores with other people, always tempting you to do better!
09:58pm by Eric
You need to get the most coins ever, and beat levels as fast as possible to get the best score.
09:57pm by Eric
Coin rush mode is now. Coins get added to your bank.
09:57pm by Eric
Gold Fireflower turns everything into coins.
09:56pm by Eric
Same level layout as New Super Mario Bros on DS. Overworld leads you to new levels.
09:55pm by Eric
New Super Mario Bros. 2 is all about the gold! Here's a live demo!
09:54pm by Eric
Lego Batman 2 will be coming to 3DS. Demo available now on the eShop.
09:53pm by Eric
Pokemon Black and White 2 is coming for NintendoDS, but will have special featured for 3DS. Not a 3D mode…
09:49pm by Eric
Kingdom Hearts 3DS is due out in July. Nintendo is now showing off a few Third party titles like Raving Rabbids.
09:46pm by Eric
Kingdom Hearts 3DS is playing now. It looks better everytime I see it, but I'm getting tired of the spinoffs…
09:43pm by Eric
Paper Mario Sticker Star is due out this holiday season! It looks awesome!
09:40pm by Eric
Fan is used to turn a windmill.
09:40pm by Eric
You can turn 3D world items into stickers. They're special battle items, and in many cases necessary to advance the story.
09:38pm by Eric
No EXP at the end of battles. Instead you get EXP for solving puzzles, and helping citizens.
09:37pm by Eric
Mario can enter Paperization mode to apply stickers to the world, and help the citizens.
09:37pm by Eric
Mario will find some 3D world items, like a fan, that will help with puzzles.
09:36pm by Eric
Boot Sticker jumps on enemies, Hammer Sticker uses a hammer, Shells hit multiple enemies. Tons of Stickers for different situations.
09:35pm by Eric
Some stickers will help solve puzzles, most will be used for battle.
09:34pm by Eric
Stickers are hidden everywhere in the game.
09:33pm by Eric
Time for a live demo!
09:32pm by Eric
PAPER MARIO: Sticker Star! First Paper Mario on a handheld.
09:32pm by Eric
Epic Mickey: power of Illusion hit's store shelves November 18, 2012.
09:31pm by Eric
Game plays on top screen, bottom is used to draw and erase objects.
09:30pm by Eric
It looks just like an updated version of Castle of Illusion!
09:30pm by Eric
An evil witch is holding Mickey friends captive in a castle, and Mickey needs to save them with Oswalds help!
09:28pm by Eric
Mickey Castle of Illusion is the biggest inspiration for the new Epic Mickey.
09:27pm by Eric
Epic Mickey: Power of Illusion is not a sequel, or prequel. It's a standalone title.
09:26pm by Eric
Warren Spector is on stage to talk Epic Mickey!
09:25pm by Eric
Rainbow light helps find secret items and areas. It will be available this holiday season.
09:25pm by Eric
Of course all ends poorly when Luigi enters an elevator…
09:24pm by Eric
Luigi won't face just ghosts, looks like there's Giant Spiders too! And a Rainbow flashlight?
09:23pm by Eric
Lighting effects look top notch for a handheld title!
09:23pm by Eric
Luigi's Mansion: Dark moon time!
09:23pm by Eric
Forced businessman humor is always so akward…
09:21pm by Eric
Touchscreen allows you to interact with the map. Leave markers, and write notes.
09:21pm by Eric
Standarding platforming returns, with Trevor being able to use the whip to swing across gaps.
09:20pm by Eric
Secondary weapons will be used, like a boomerang that DOTs enemies.
09:20pm by Eric
It looks to play like a side scrolling God of War game. Which is awesome!
09:19pm by Eric
Trevor has Dark magic to increase damage, and can grab enemies to finsish them off fast.
09:18pm by Eric
You play as Trevor Belmont, searching for thr evils of the world. Uses the classic chain whip!
09:17pm by Eric
Castlevania: Lords of Shadow -Mirror of Fate. Long title. Due out this holiday season. It stars a ton of familiar characters from the franchise, and will use the classic 2D style gameplay.
09:15pm by Eric
First ups is Castlevania
09:14pm by Eric
Sales stats for some 3DS titles are quite impressive! But they're all first party… time to get into some 3rd party games.
09:12pm by Eric
He brings up the Non-specific Action Figure from the Nintendo Direct show, from Sunday.
09:11pm by Eric
He hands the stage over to Scott Moffet to run the program.
09:10pm by Eric
Reggie takes the stage!
09:04pm by Eric
Should be starting any minute now!