Posted By
Eric
on April 20, 2012 at 9:32 am in
Video Games
Diablo III Open Beta Weekend
---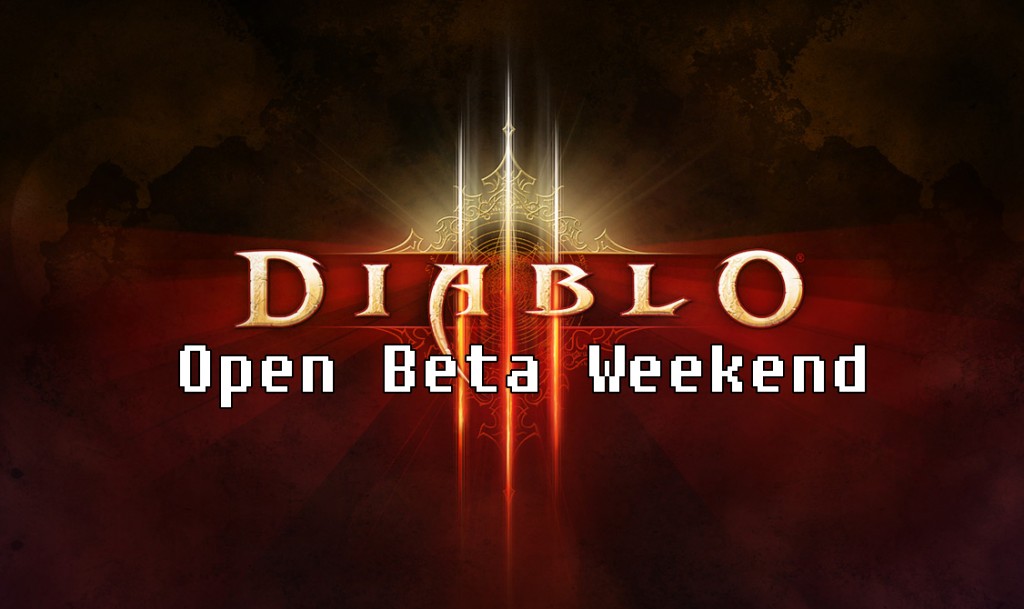 We've been writing a lot about the different classes in the Diablo III Beta, sharing our experiences and telling your our overall thoughts on the specific classes. But this weekend you get to put our thoughts to the test as Blizzard opens up Diablo III Beta access to all this weekend!
All you need to do is log in to Battle.net and download the beta client. Nice and easy! Get started soon, the open beta begins at 12 noon PDT, and closes Monday at 10 am PDT.
Check out Blizzards official announcement at the official Diablo III website.