Posted By
Chris
on August 14, 2013 at 2:45 pm in
Video Games
Could Market Value On A Wii Game Really Be $89.99?
---

I've seen a bunch of different sites talking about GameStop, and how they're charging $90 for a used copy of the popular Wii game Xenoblade Chronicles, and they're even going charging $85 for used copies of the Metroid Prime Trilogy.
Now what I've been seeing are sites making a big deal about the price, like it's unheard of that GameStop would charge this kind of money for a game. I would have to argue though, it's nothing new, I worked for GameStop back in 2007/2008 and at that time a used copy of Marvel Vs. Capcom 2 on PS2 went for $80, and that game was 7-8 years old at that time. So for a newer game that's unfortunately incredibly rare to be priced at up there isn't that new for the company.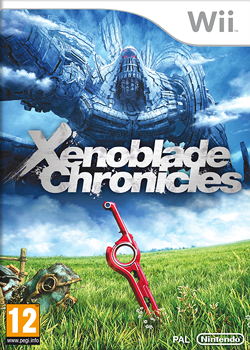 The real problem is, from my understanding anyway, GameStop had exclusive, or near exclusive rights to both Xenoblade Chronicles and Metroid Prime Trilogy, which basically means they've purposefully inflated the market value of the games by making them virtually impossible to get. While it hasn't been stated how they've come across these used copies of the games, I'm willing to guess they've either been sitting on them for a while, or they simple have paid to have new copies made and are selling them as a "used item". I don't see this being out of the ordinary for GameStop who sells 'New' games as new even if they've been opened, and probably played by store associates.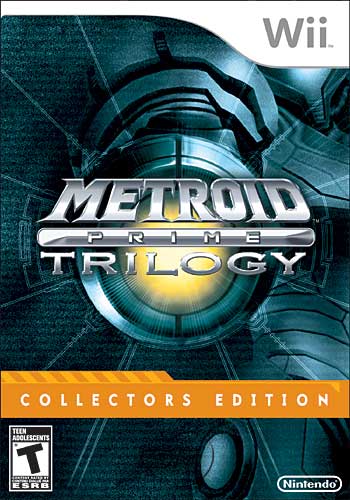 While it's great that they're looking to bring rare fan favorite games back to the masses, this is a terrible way to be doing it, especially since their arguments are that the prices meet the current value of the games, and that PowerUp members gets a discount, so your price will go from like $90 to $81? That's still a far cry from the $50-$60 that any other new title would run you. And as I mentioned already, it's fairly reasonabe that GameStop has caused the inflation themselves to make more money. Just look at what these games are going for on eBay, here's Xenoblade Chronicles and then Metroid Prime Trilogy
This has gotten a bit ranty, which wasn't the point, basically the idea that GameStop is bringing back copies of rare and popular games is great. They claim to have several other games in the works for a similar treatment, the problem of course is the price. I know people will pay that kind of money for a game they deem worthy, but how about no one buys them. Just wait it out, eventually they'll start lowering the prices until it's back to a manageable place, I'd pay $50 for Xenoblade Chronicles even if it's used, $90 not so much.
Let us know your thoughts in the comments!