Chocolate Covered Baby Groot in Oreo Dirt
---
So, we all felt that heartache when "I am Groot" became "We are Groot". When poor, sweet groot became no more in order to save his new friends. But then, the emotional roller coaster had us back up with Rocket carrying around a re-growing baby Groot in a flower pot. Here's a tasty way to have your own baby Groot!
What you'll need:
– Large Pretzel Rods
– Small Pretzel Stix
– Chocolate Jello
– Milk
– 2 Oreo Packages (Any Flavor, I decided on cookie dough.)
– Marshmallows
– Milk Chocolate Chips
– Black Chocolate Wafers
– Piping bag
– Disposable Cups (or regular cups if you have enough)
– Sauce Pot (or double boiler)
– Quart Sized Ziplock Baggie
– Aluminum Foil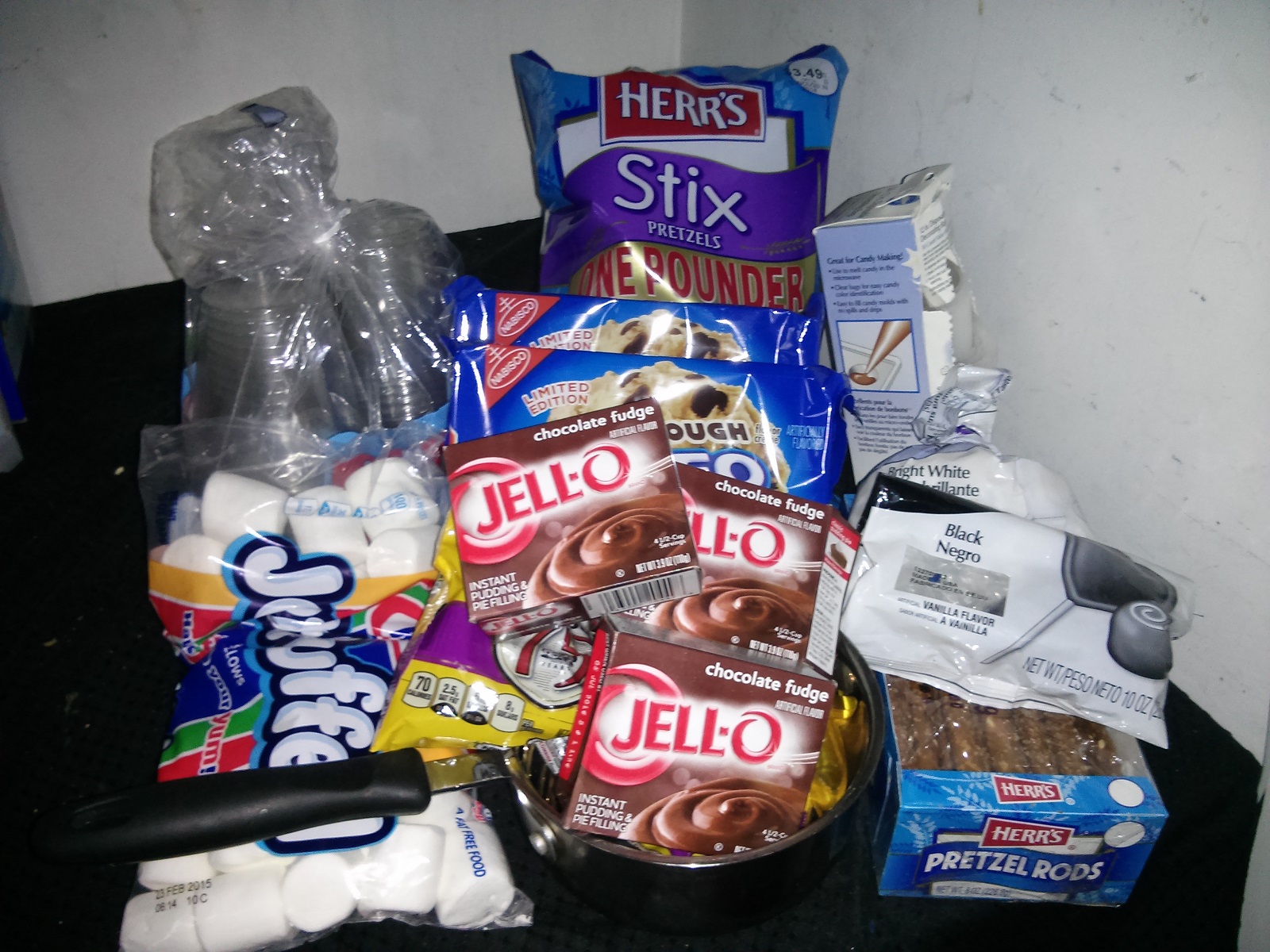 1. Mix chocolate pudding together with milk according to the directions on the pudding packaging.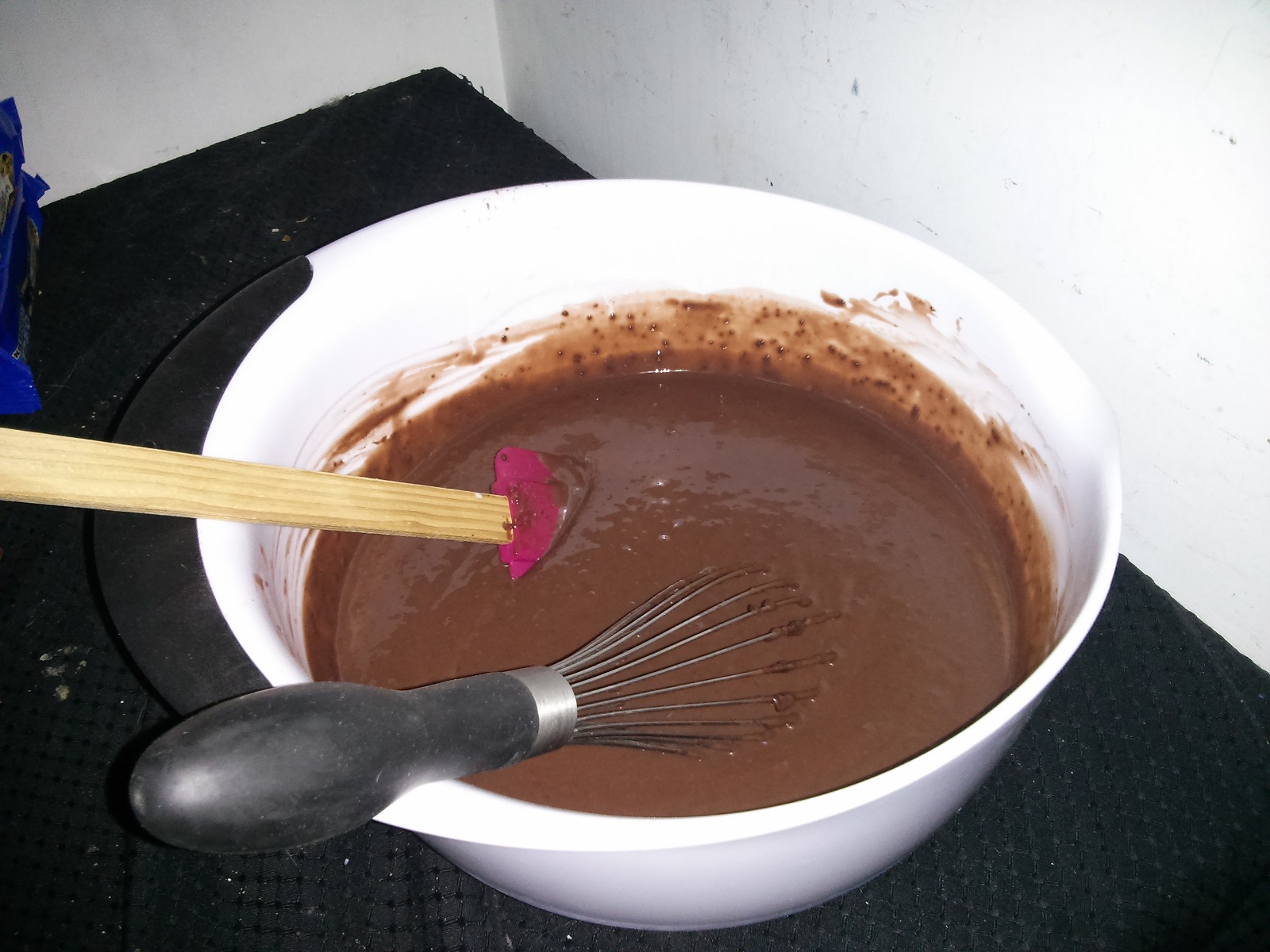 2. Crush up a package of Oreos in a baggie and, once crushed, mix them all into pudding mixture.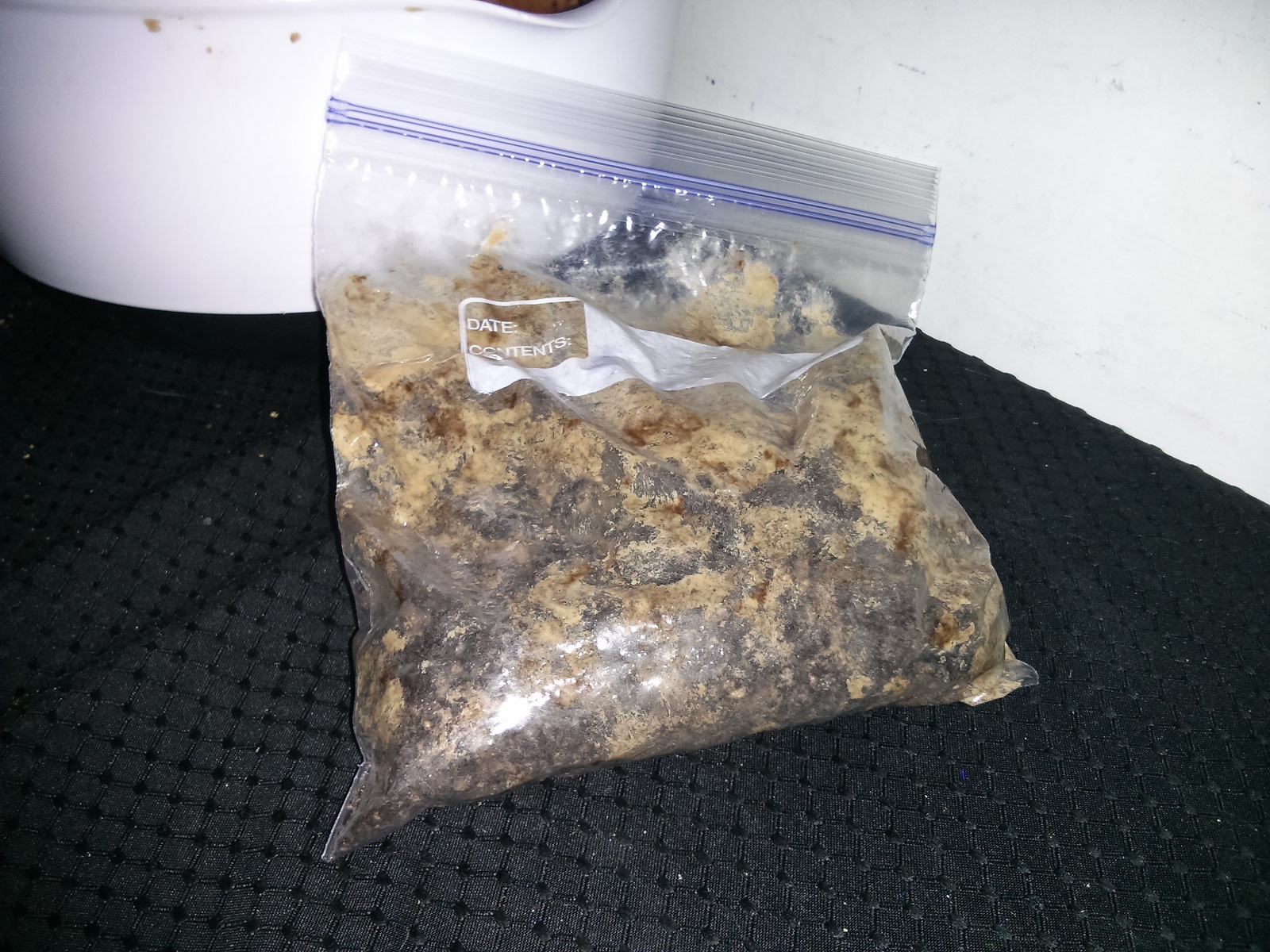 3. Assemble Grout by sticking a marshmallow on one end of a large pretzel rod. Take 2 small pretzel stix and carefully break each stick into thirds. Then push the small pieces of the pretzel stix into the top of the marshmallow along the rim.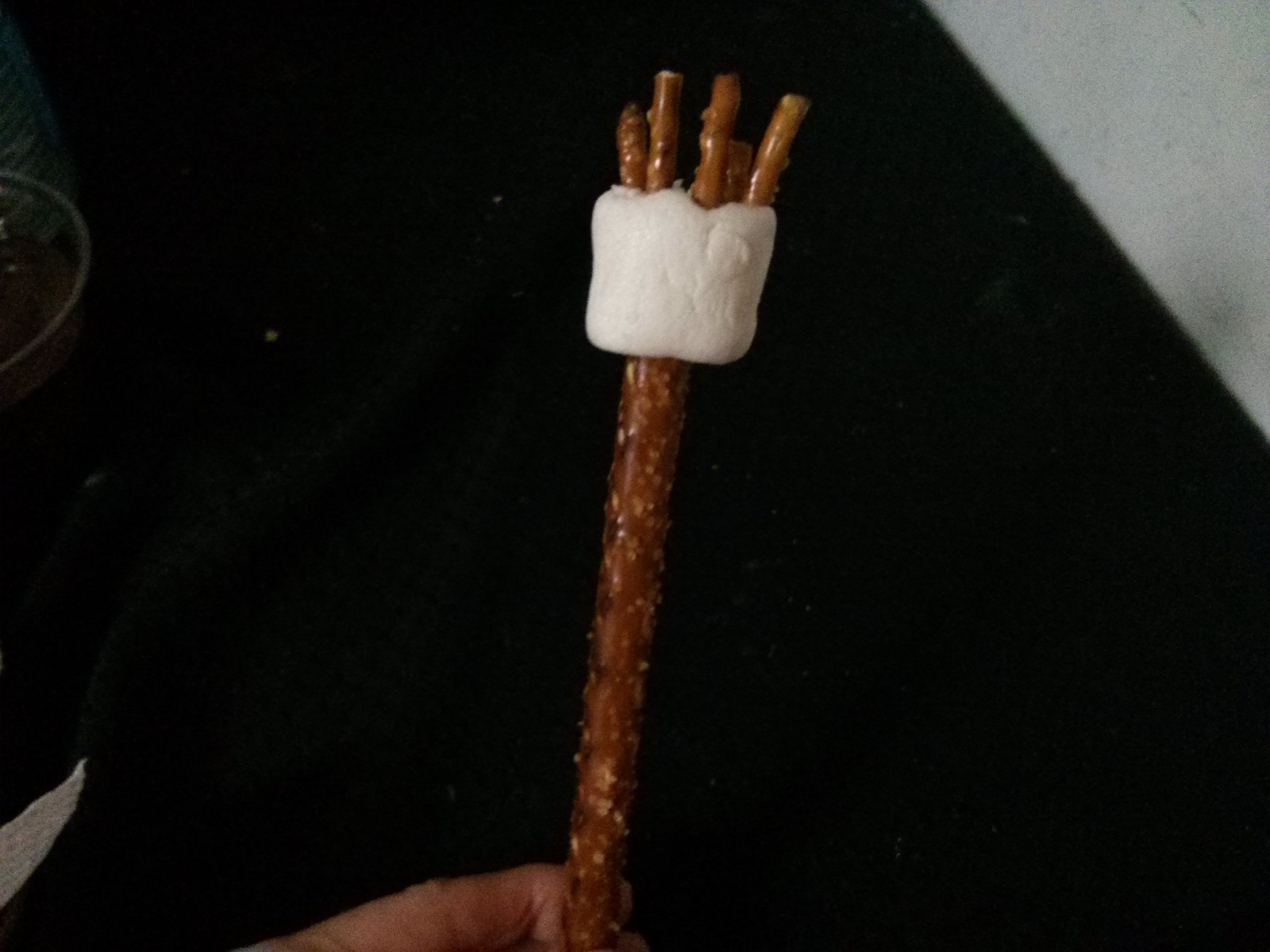 4. Melt milk chocolate in a pan and brush onto the assembled pretzels and marshmallow (I used a pastry brush). Lay on a plate or movable flat surface covered with aluminum foil. Then put in the refrigerator or freezer to solidify.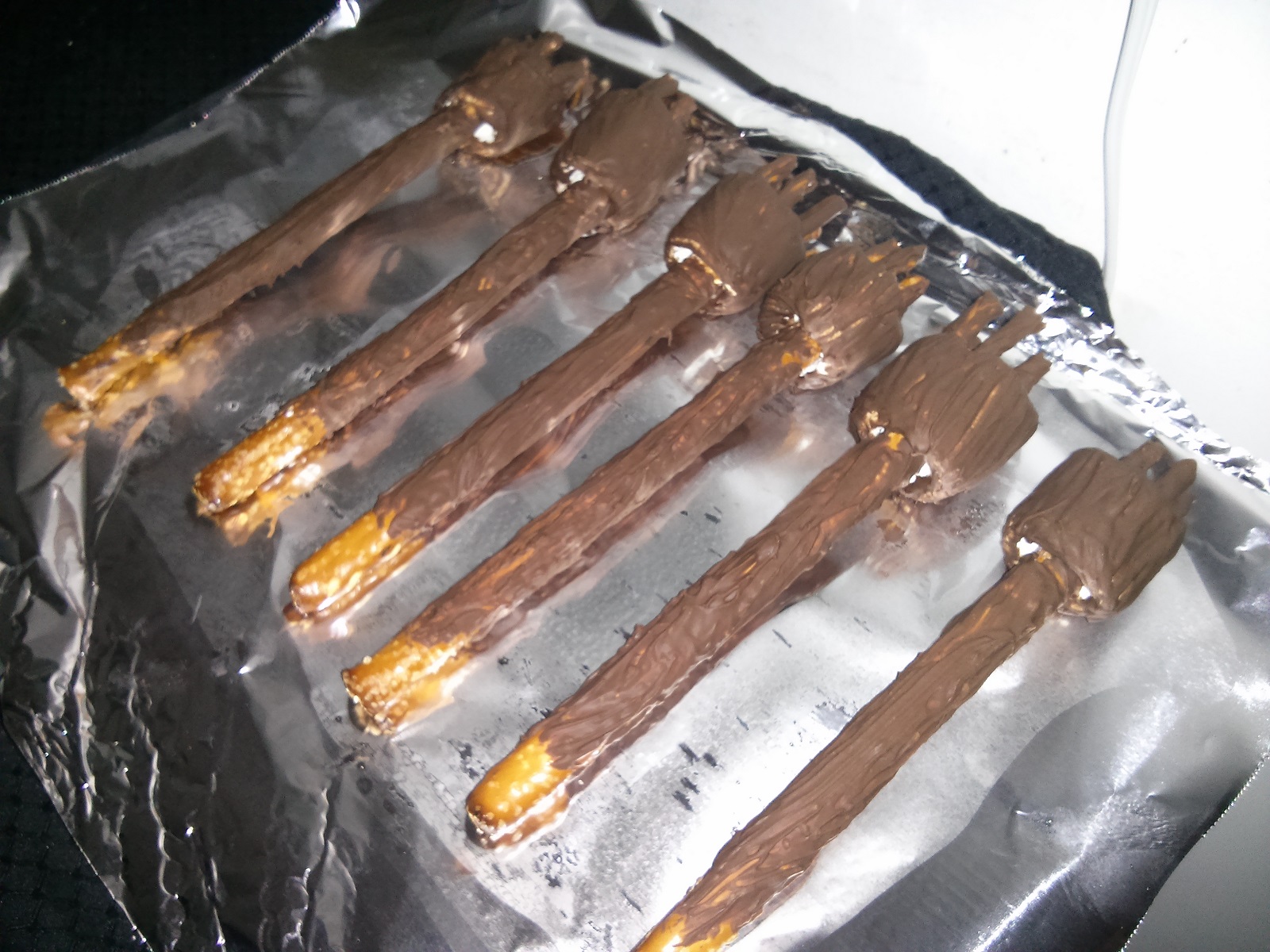 5. Melt black chocolate wafers into a piping bag (just a small amount will work), and pipe eyes and a mouth onto what will be the front of baby Groot.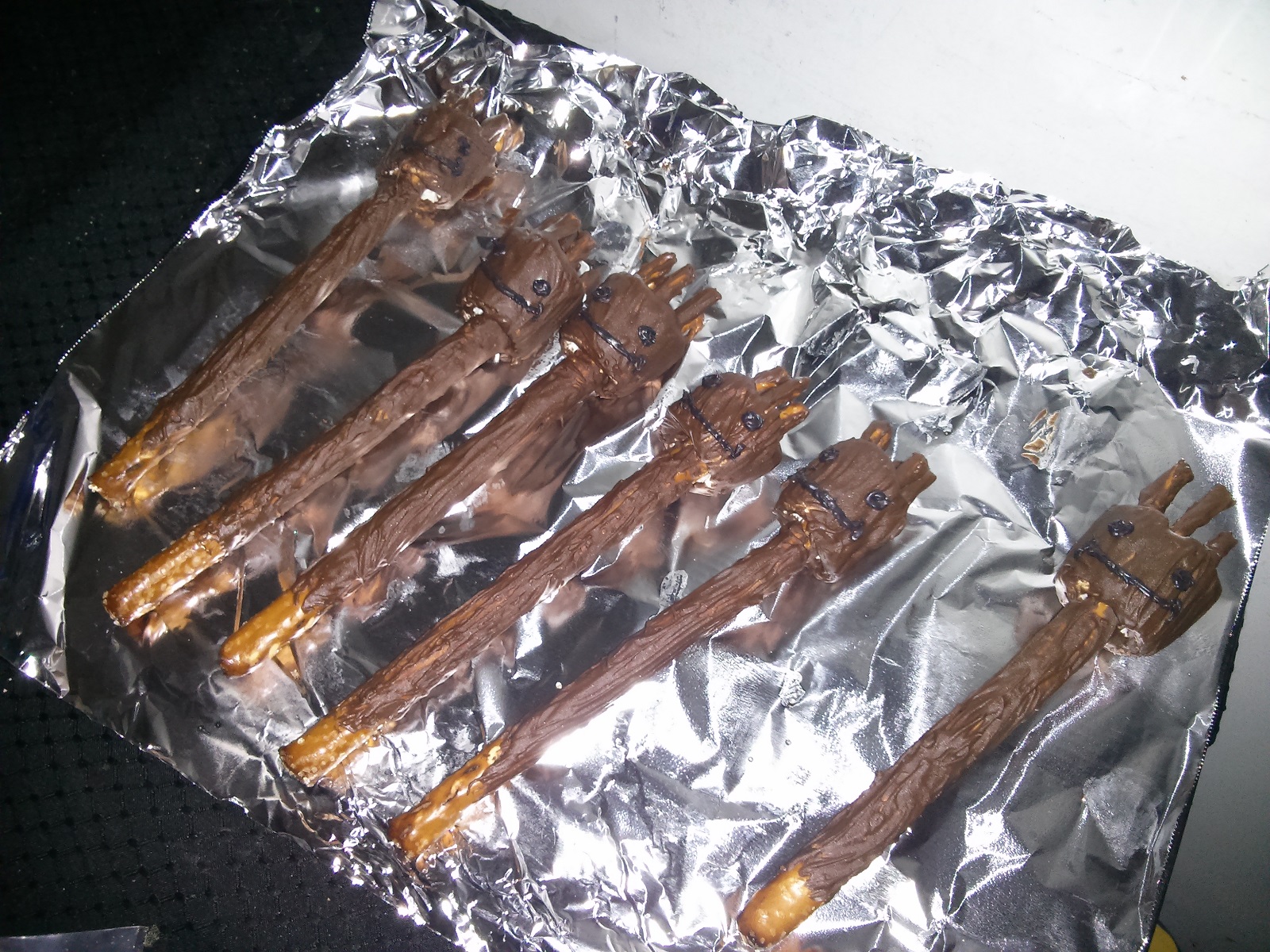 6. Take 2 small pretzel stix and break both in half. Using the milk chocolate as a glue, put the broken pretzel pieces back together, but angle them like an arm would be, with the pieces joining together like an elbow. Lay the pieces on a piece of aluminum foil and put in the refrigerator or freezer to solidify.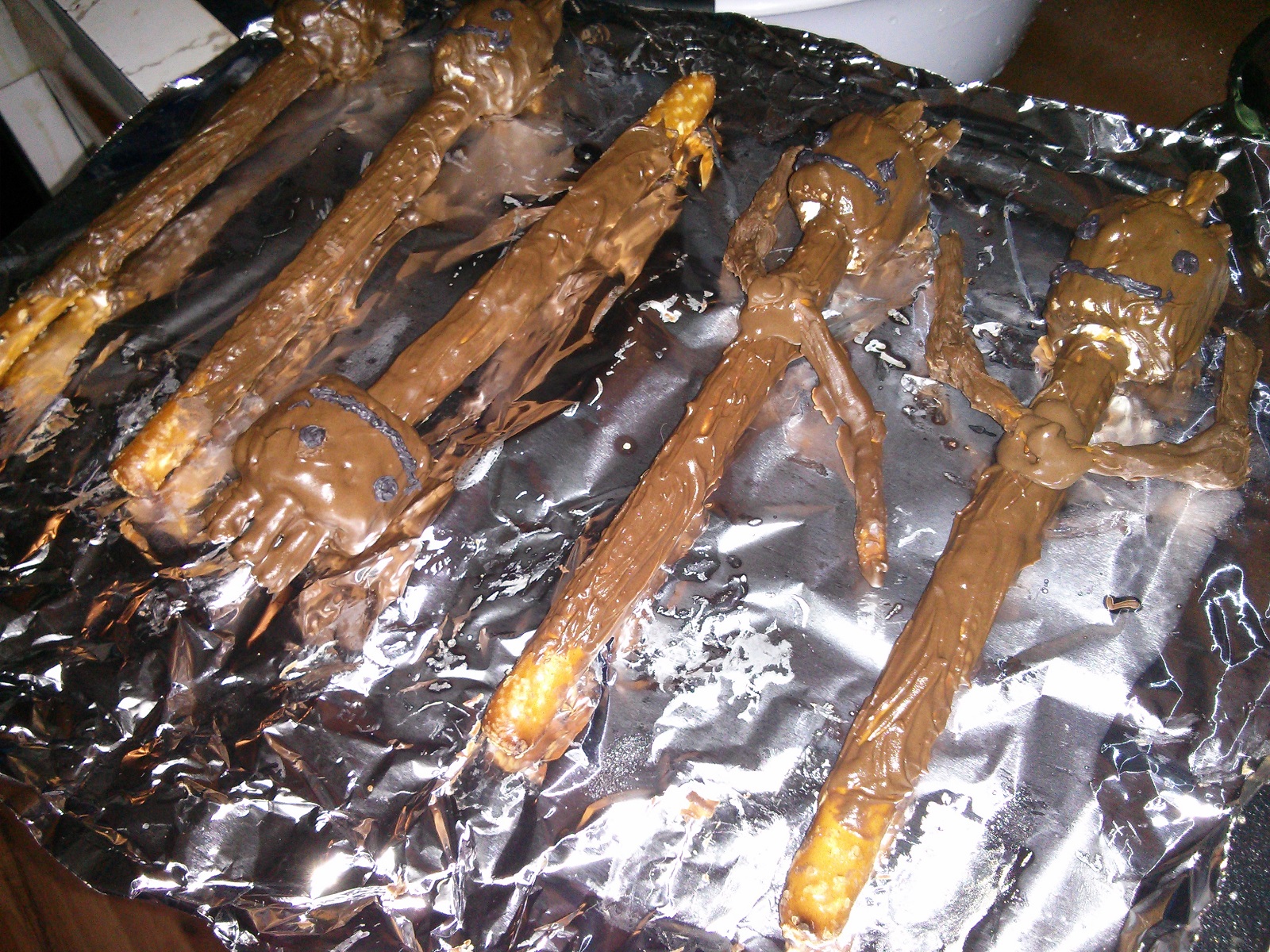 7. Pour chocolate pudding into a disposable cup. Then take an oreo, crush it up and place on top of the pudding in the cup.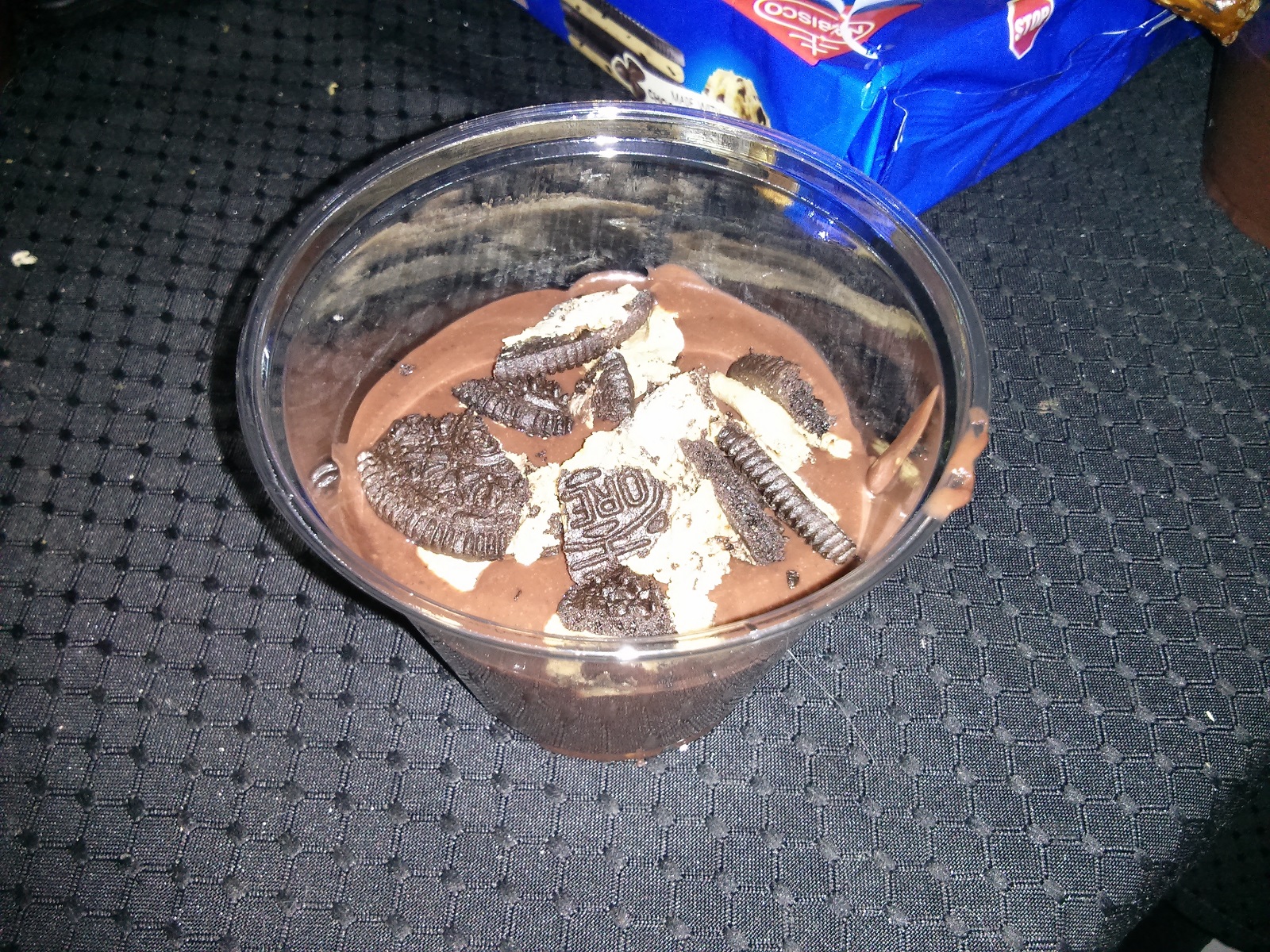 8. Put Groot into cup of pudding.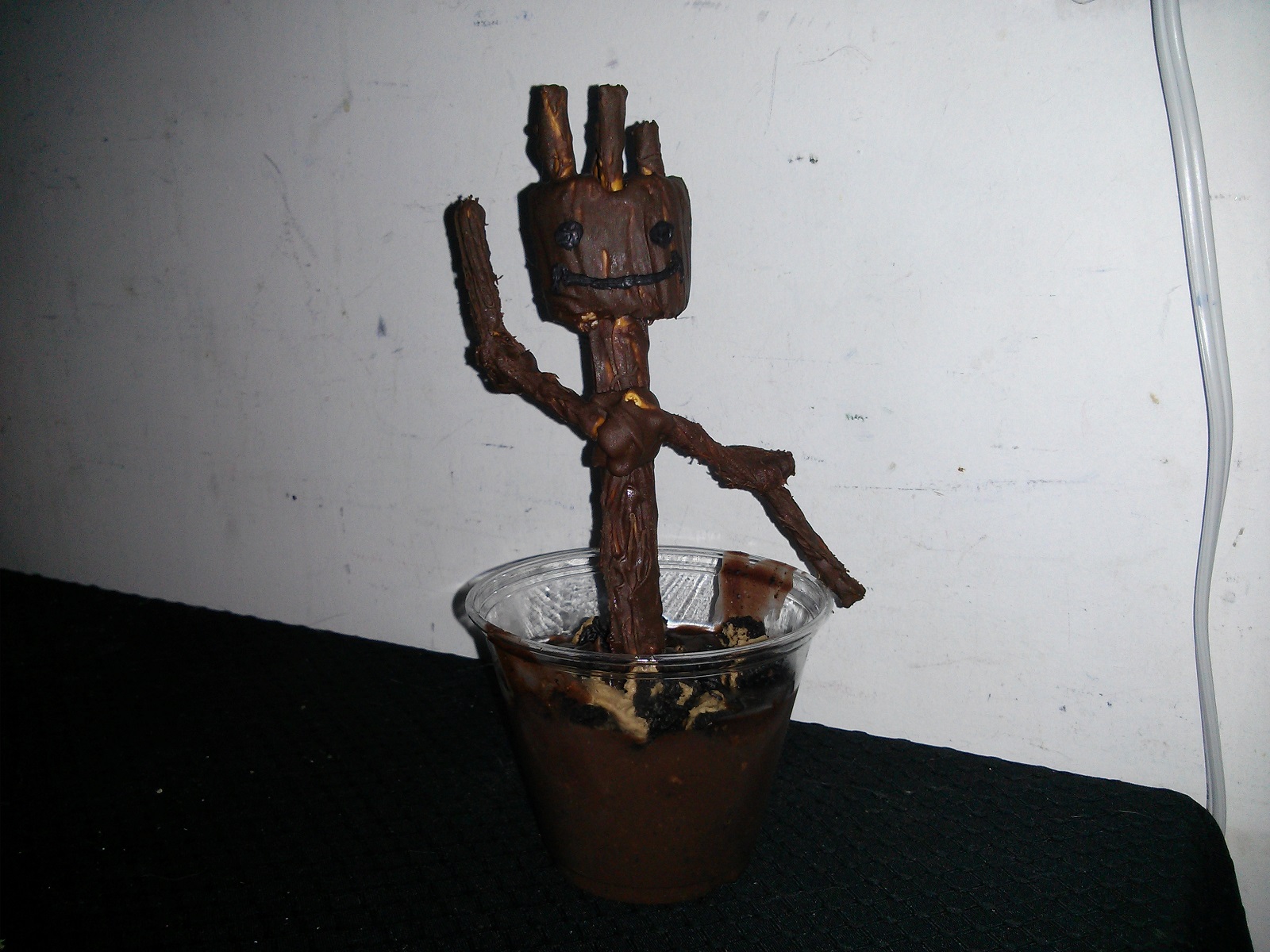 We…. Are…. Groot.