Bob Hoskins Retiring From Acting
---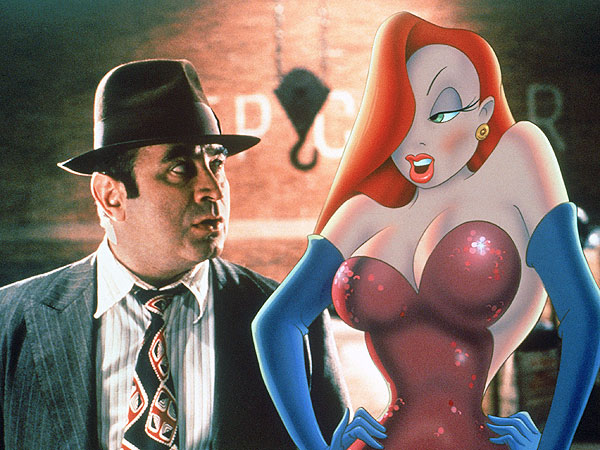 Yep, you read that title right, Super Mario is retiring. This isn't a Sean Connery retirement just because he can though, in 2011 Hoskins was diagnosed with Parkinson's and has chosen to retire and spend time with his family. The annoucment was made through a statment delivered by Hoskins' agent:
"Bob Hoskins wishes to announce that he will be retiring from acting, following his diagnosis of Parkinson's disease last autumn.
"He wishes to thank all the great and brilliant people he has worked with over the years, and all of his fans who have supported him during a wonderful career.
"Bob is now looking forward to his retirement with his family, and would greatly appreciate that his privacy be respected at this time."
This is sad news on two fronts the bigger being that he's suffering from such a terrible disease. I'm not going to claim to know much about it, but at least people are known to live long and other than the obvious physical aliments appear to do fine. Look at Michael J. Fox he's had it since filming Doc Hollywood back in 1991. Everyone at One-Quest certainly wishes Bob the best, and hopes even though it's been diagnosed that it's still early.
Now for the other sad news, for anyone who grew up in the late '80s or early '90s you know Bob Hoskins from Who Framed Roger Rabbit, and Hook, and for voice work in movies like Balto. He did a lot more though, and was always enjoyable in a film. Even the terrible Super Mario Brothers, he played the role brilliantly. His two most recent releases were Snow White and the Huntsman, and the SyFy original movie Neverland. The latter of which saw him playing Smee again, 20 years after playing the part in Hook.
As sad as the news is, we don't know that we'll never see or hear him in another role. In a few years we might see him pop up in a cameo or voice work who knows really. Now let us know your thoughts on his career and retirement in the comments below.