Posted By
Eric
on February 27, 2013 at 10:52 am in
Video Games
Assassin's Creed IV: Black Flag
---
I don't usually like to comment on rumors, and hearsay, but I'm willing to make an exception. Especially when it involves rumors about a new Assassin's Creed game. Despite my. . . disappointment with the 3rd(5th?) entry in the series, I still can't get enough of it. It's one of those instances where you hate something so much but you can't help but love it at the same time.
Well, it was revealed that the next entry in the Assassin's Creed saga would be released before Ubisofts next fiscal year, which means April 2014. Looks like they want to keep this series running annually, as opposed to giving it a much needed, and deserved, break. Furthermore, it appears as if some details have begun leaking for the next entry.
The rumors come from a post on reddit, and an anonymous tipster. The reddit post stated that someone was spotted working on marketing materials for a game known as "Assassin's Creed IV: Black Flag." Other than having a "cool logo," no other details were given. Just yesterday an anonymous tipster sent these images to Kotaku.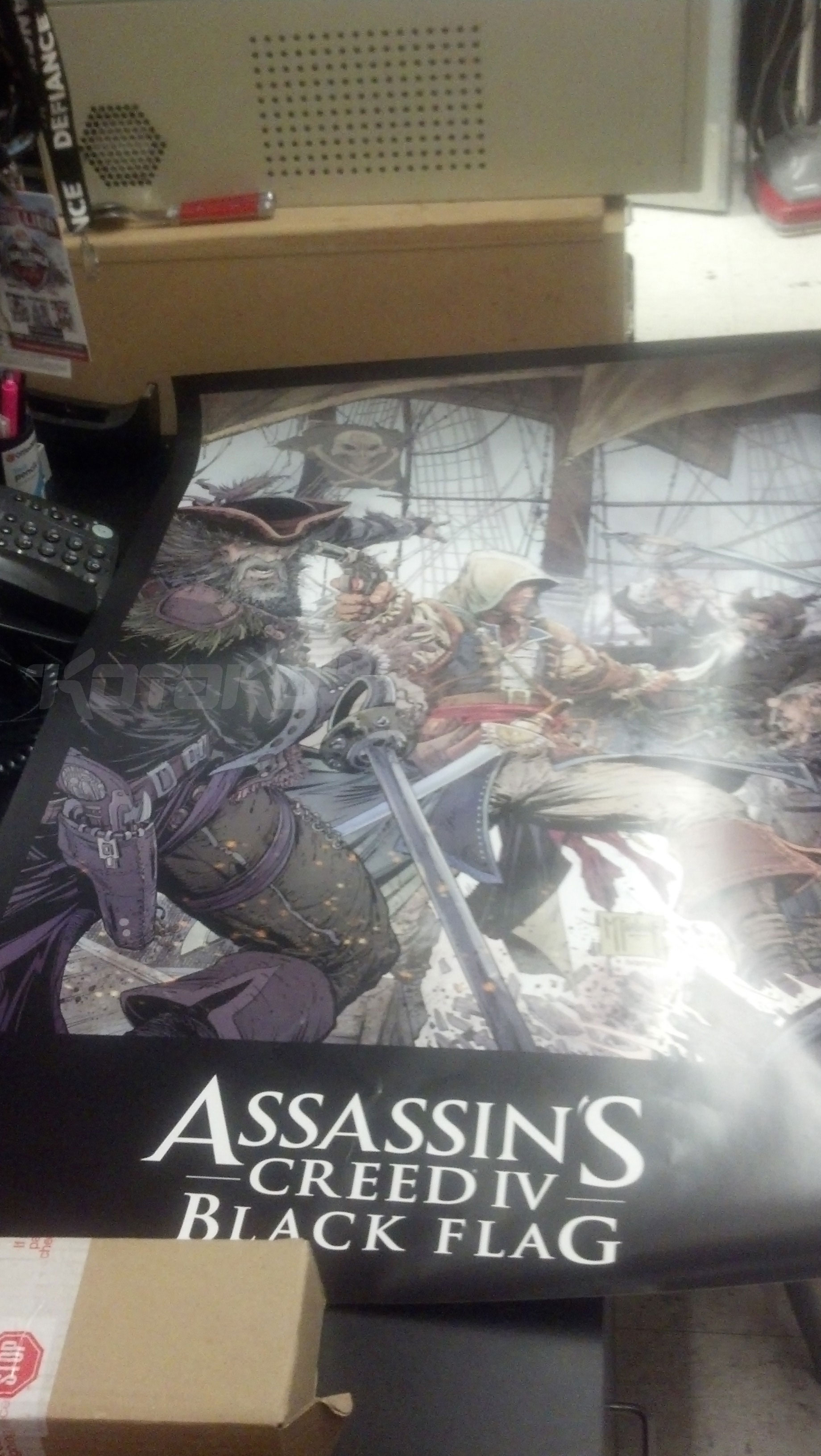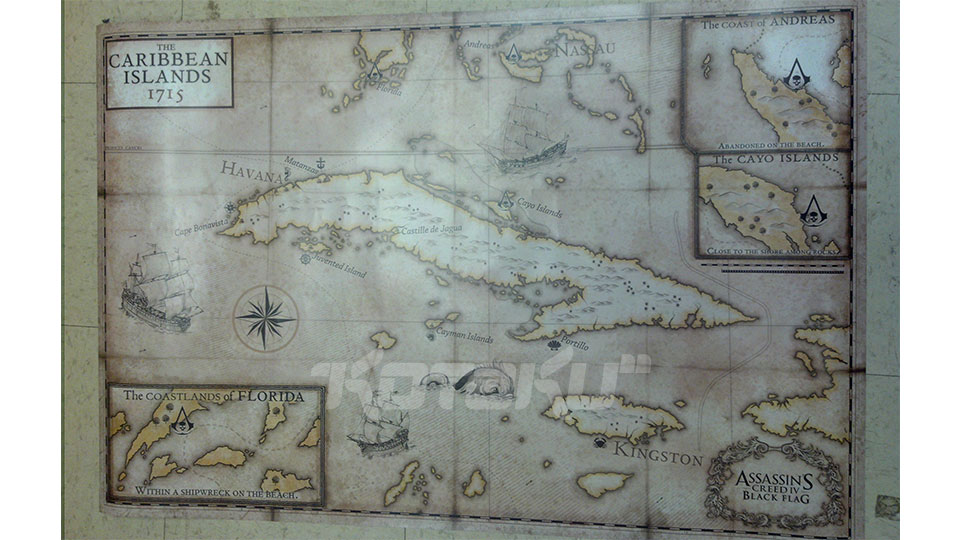 Images courtesy of Kotaku.com
If these are legitimate then we could be looking at a Pirate themed Assassin's Creed IV! Assassin's Creed of the Caribbean? The naval missions were the only part of Assassin's Creed III that were consistently fun, and also not broken, which means we may actually have something to look forward to!
The poster is rumored to debut in retail locations on March 4th. There has also been no word from Ubisoft on this information.
As disappointed as I was in ACIII, I'm certainly excited to see more from the series! Tell us what you think about these rumors in the comments below. We'll keep you posted with any updates.