Posted By
Eric
on March 5, 2012 at 11:44 am in
Video Games
Assassin's Creed III Debut Trailer!
---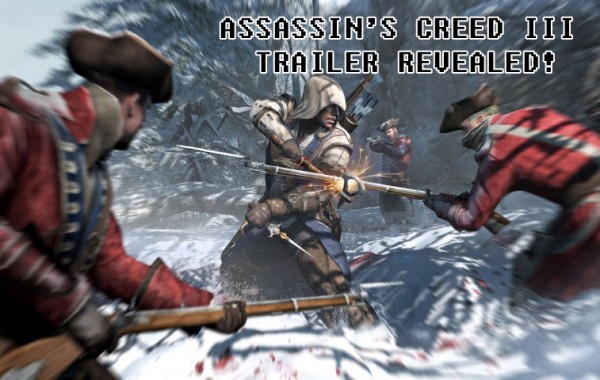 Well, it's been 4 days since the leaked images hit the web, effectively ruining the excitement to be had watching the Assassin's Creed III debut trailer later today. Really, who cares about a trailer when we already know the big reveal of the new setting?
…I care! And I can't FUCKIN' wait! In about 15 minutes head over to the official Assassin's Creed III website to gaze upon the glory that is The American Revolution featuring the never ending war between the Assassin's and the Templar! :p
Here's the UK Trailer uploaded to YouTube!