Amazing Spider-Man 2 Trailer
---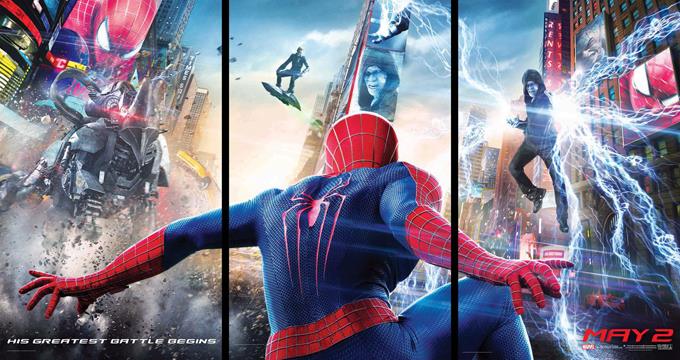 Okay, okay, okay. . . It's glorious!

Electro, Rhino, and some type of Goblin will be facing off against Spider-Man in May 2014. It looks awesome!

If you look closely you can see Vultures Wings, and Doc Ocks arms in the background. So we're getting pretty close to a full Sinister Six. We just need Kraven the Hunter, Mysterio, and Sandman. Some Sinister Six incarnations use Chameleon in place of others as well. So we'll see how that turns out.

The designs for most of the villains seem to be heavily inspired by the Ultimate Comics variations. Instead of the old green and yellow jumpsuit, Electro can be seen wearing a more modern take similar to that found in Ultimate Spider-Man. Mecha-Rhino, as some seem to be referring to him, is straight out of the Ultimate Comics. Spider-Man fans will also be able to note that the former Rhino in Amazing Spider-Man comics was also in a Mech suit, so the movie is straying to far from the source material. As for Goblin. . . It looks like he's got a new take on the New Goblin suit introduced in Sam Raimi's Spider-Man 3. I'm not a fan. . . The hair is weird.

Anyway, the trailer is great! Have a look below, and tell us what you think in the comments!