Nerd Polish
---
I'M ALIVE!!! I'm sorry I haven't posted anything in quite some time. I try to participate in the Friday Five when it interests me, but I've been pretty busy and kind of gave up on the whole Geek Bites thing since somebody (*cough* Vogel *cough) never cleans the kitchen. But back in September I developed an addiction to nail polish and started a nail art blog. I also just recently started my own indie nail polish brand!
Since I'm a bit geeky, I try to do fun nail art based on nerd culture every once in a while. Here are a few of the nerdy manis I've done since I started my blog.
The Rooster Teeth logo. I've been a fan of Red Vs. Blue for quite some time, and I'm somewhat active in the RT community.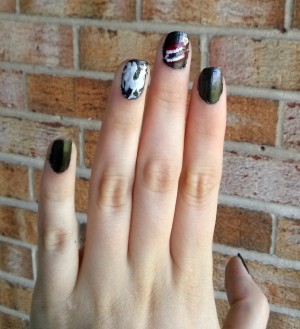 Triforce. I celebrated LoZ: A Link Between Worlds with this mani. I haven't played the game myself, and probably never will, but I bought Rob the gold LoZ 3DS as a surprise and wanted to match.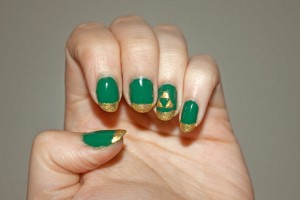 Pokeballs. I just had to!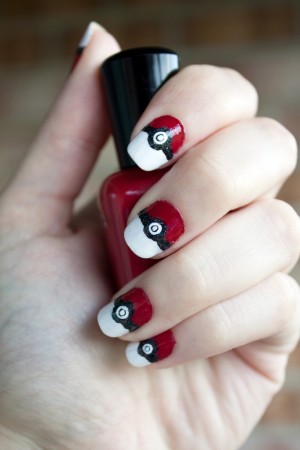 Pacman. I've seen other people do similar nail art and loved it.
Storm Troopers with Galactic Empire emblem.
That's all I have for now, but maybe in another few months I'll have some more to show you. To see all my nail art and blog posts visit Marbles For Polish and to purchase my nail polish visit my Etsy Store (I may just be be coming out with an Avengers collection of polishes next month).