Amazing Spider-man Caramel-Chocolate Apples
---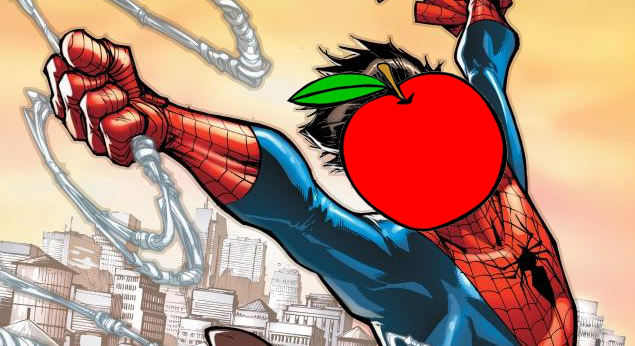 In honor of The Amazing Spider-Man 2, which was released this weekend, and the return of Peter Parker in The Amazing Spider-Man #1 I present these… Amazing Spider-Man Caramel/Chocolate Apples. Great for kids birthdays, party favors, and 28 year old husbands with a sweet tooth! Not only do they look great, but they are delicious too.

What you will need:
Apples (I used 6 apples)
Soft Caramel chews (3 – 5.5oz bags was enough for 6 apples)
White Air Heads (Mystery Flavor)
Red colored, vanilla flavored, chocolate melting wafers
Black colored, vanilla flavored, chocolate melting wafers
Disposable decorating bags (or zip lock bags)
Cookie sticks
Party bags (big enough to fit an apple)
Aluminum foil
Small saucepan (or double boiler)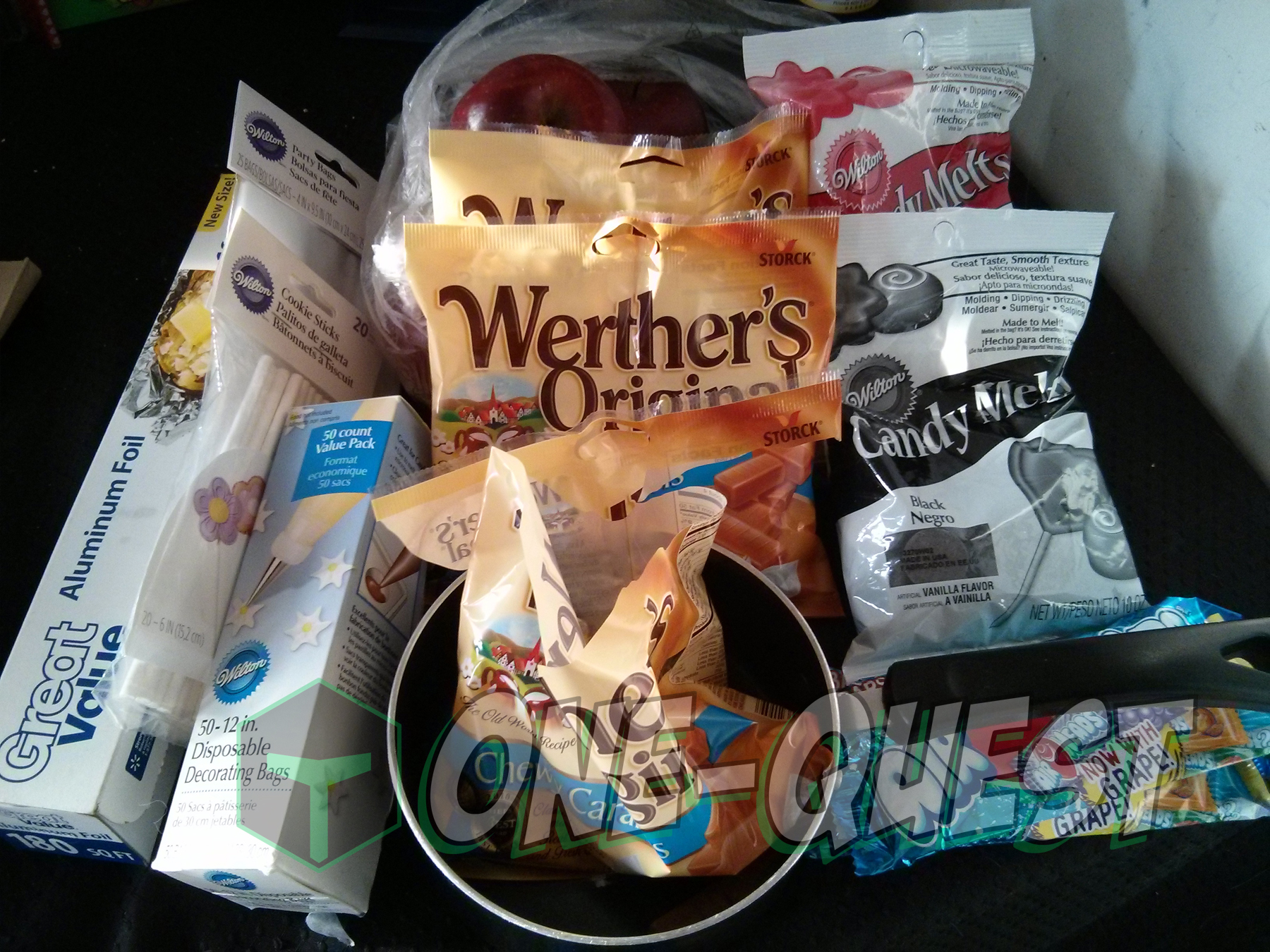 1. Unwrap all of the caramels and put in a saucepan.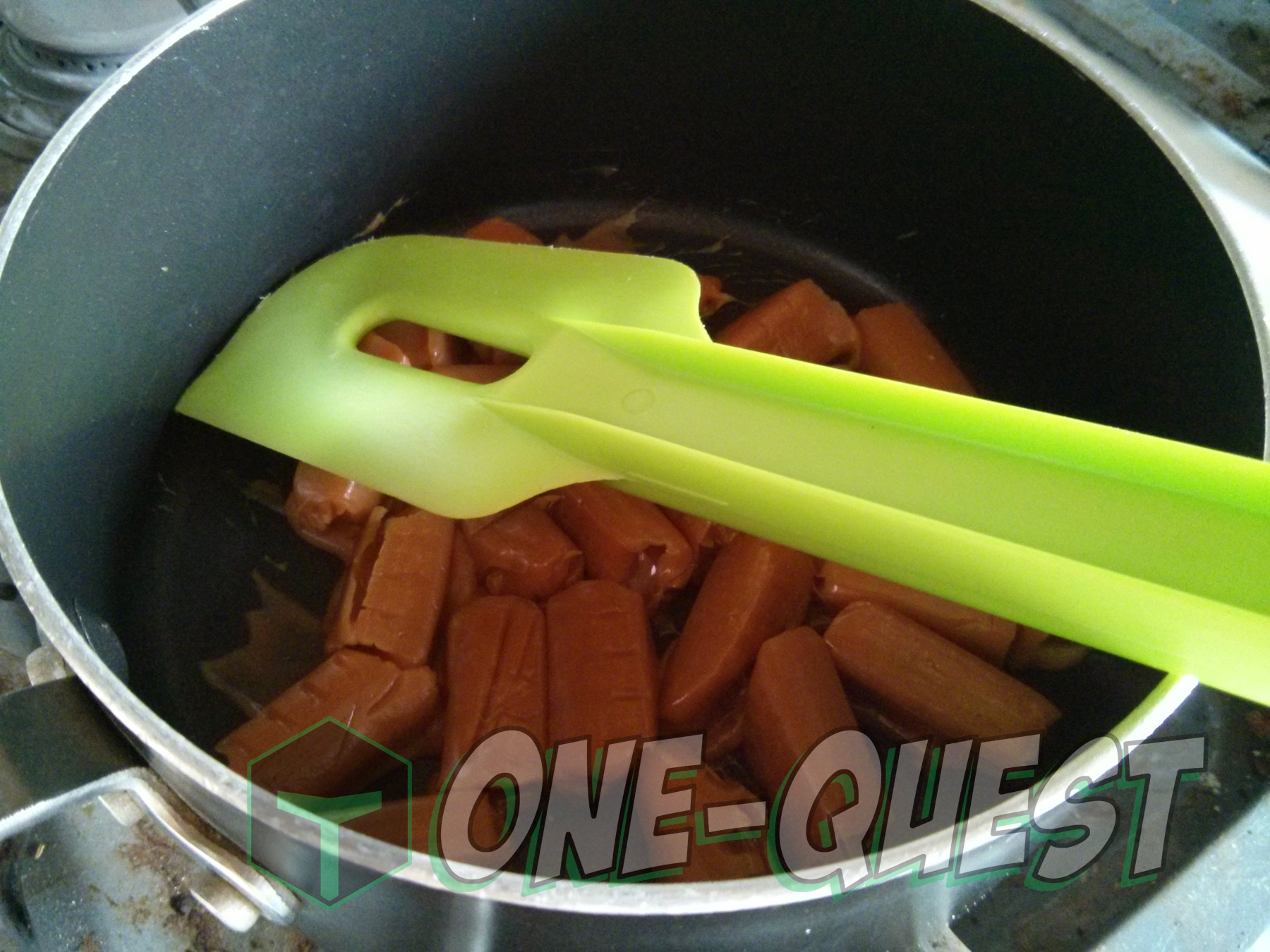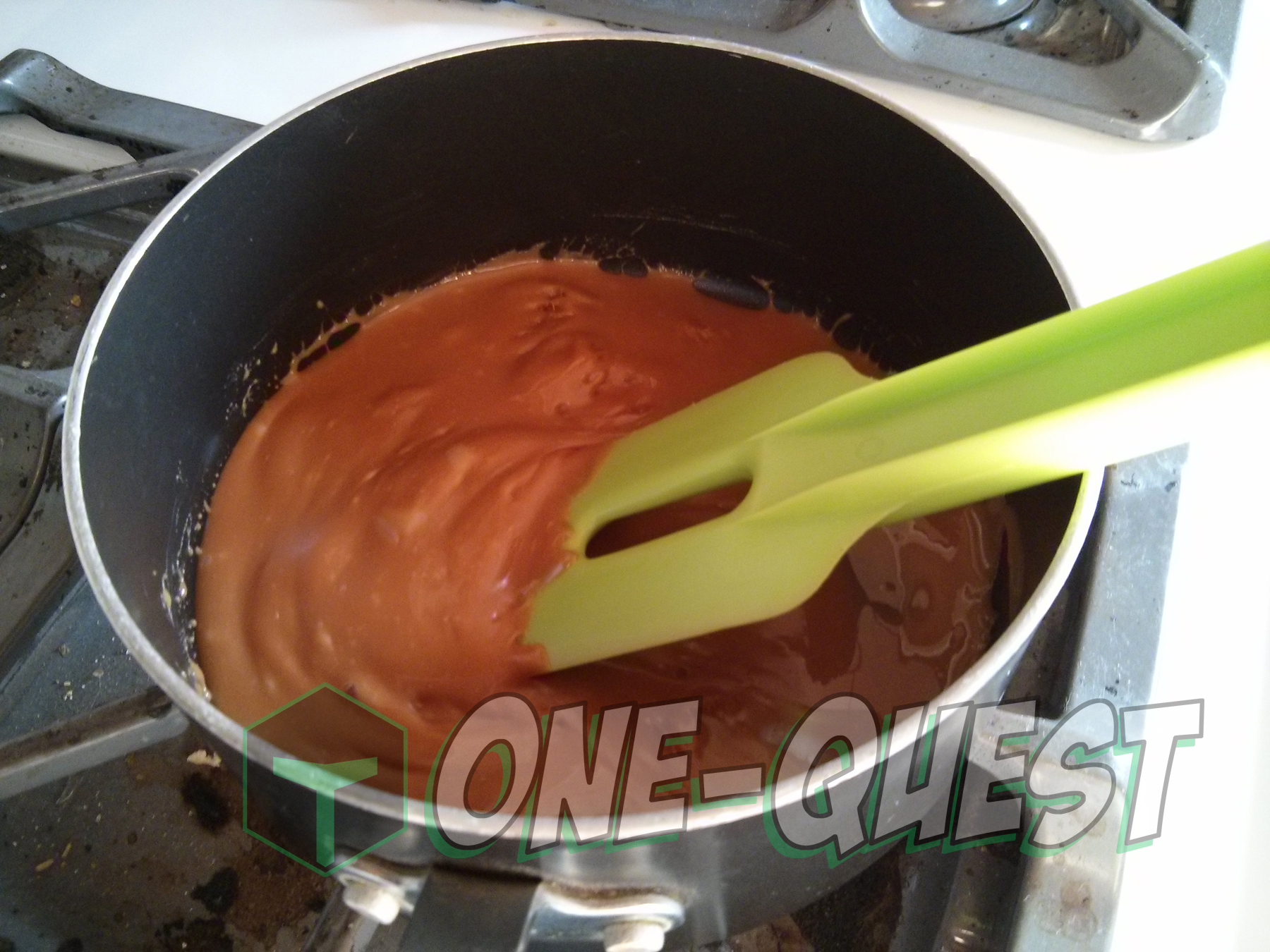 * Please note: I used only caramel when melting. Milk can be added to thin the caramel, making it a little easier to apply to the apples.

2. Clean apples and stick a cookie stick into the top of each apple.

3. Apply the melted caramel to apples, taking care not to touch it to your skin, like I did. Turns out, it's very, very hot.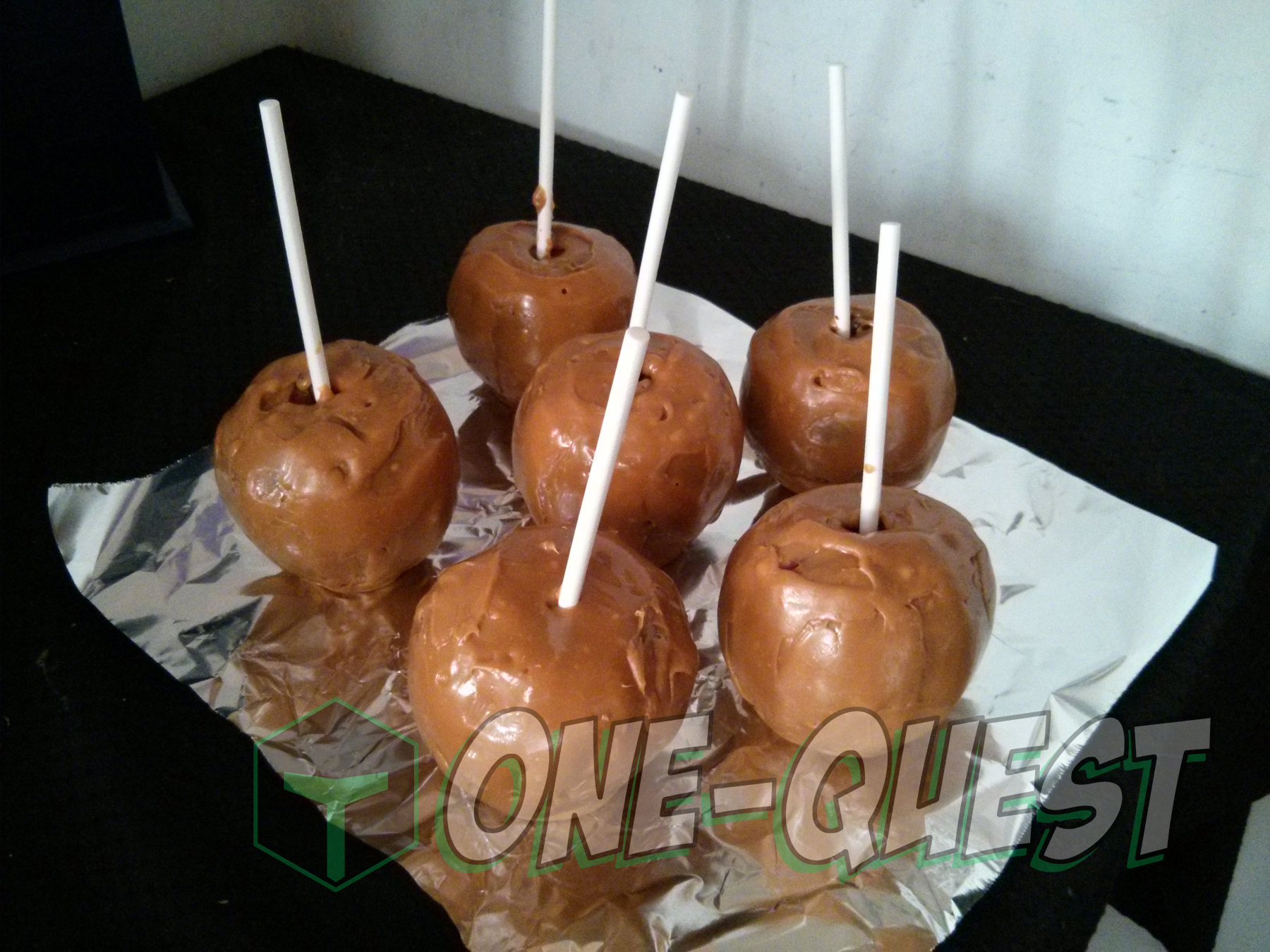 4. Allow the caramel to cool on the apples. In the mean time, pour the red chocolate wafers into your saucepan or double boiler.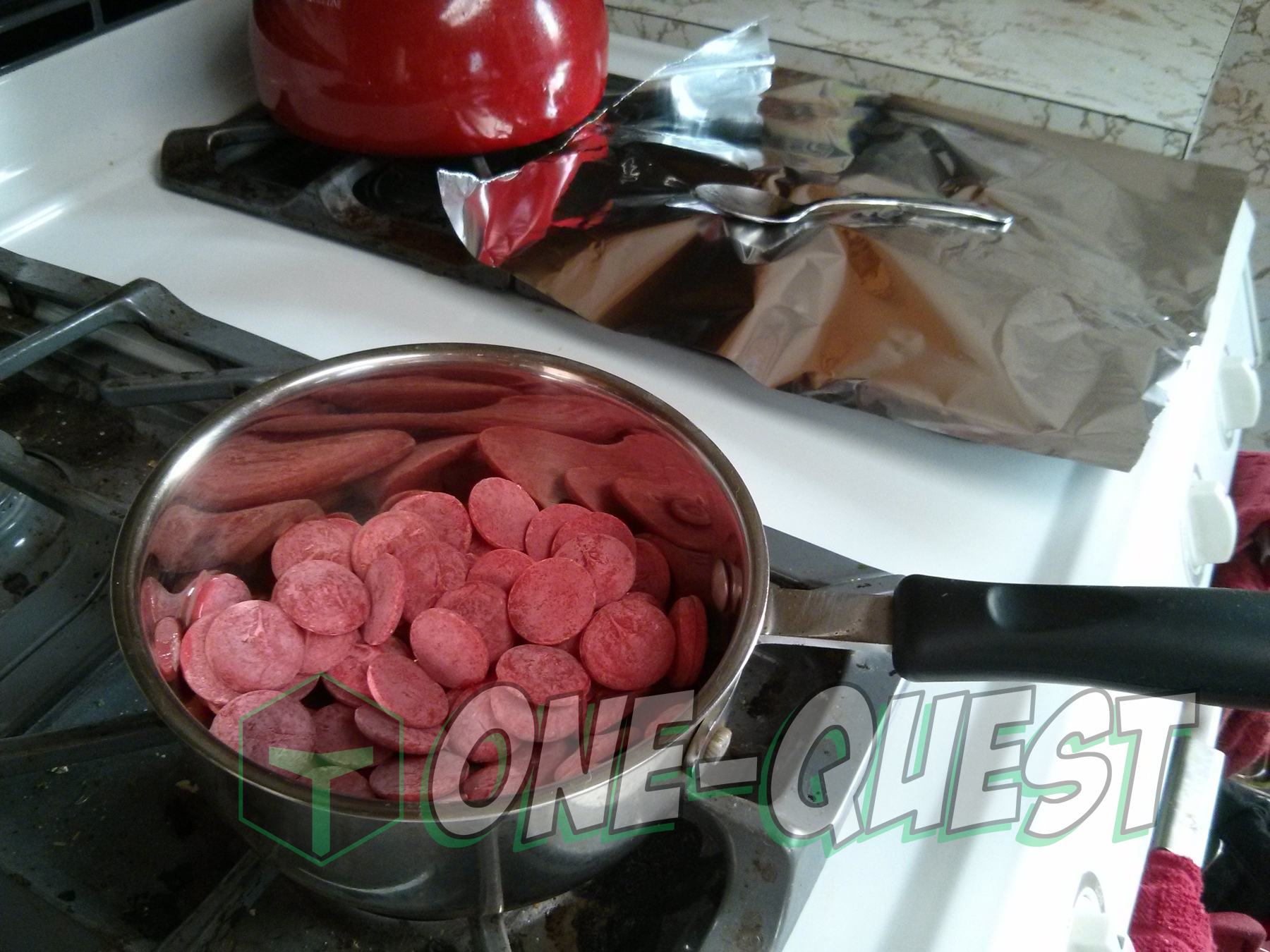 5. Turn the pan on low to melt the wafers. Make sure the chocolate doesn't burn.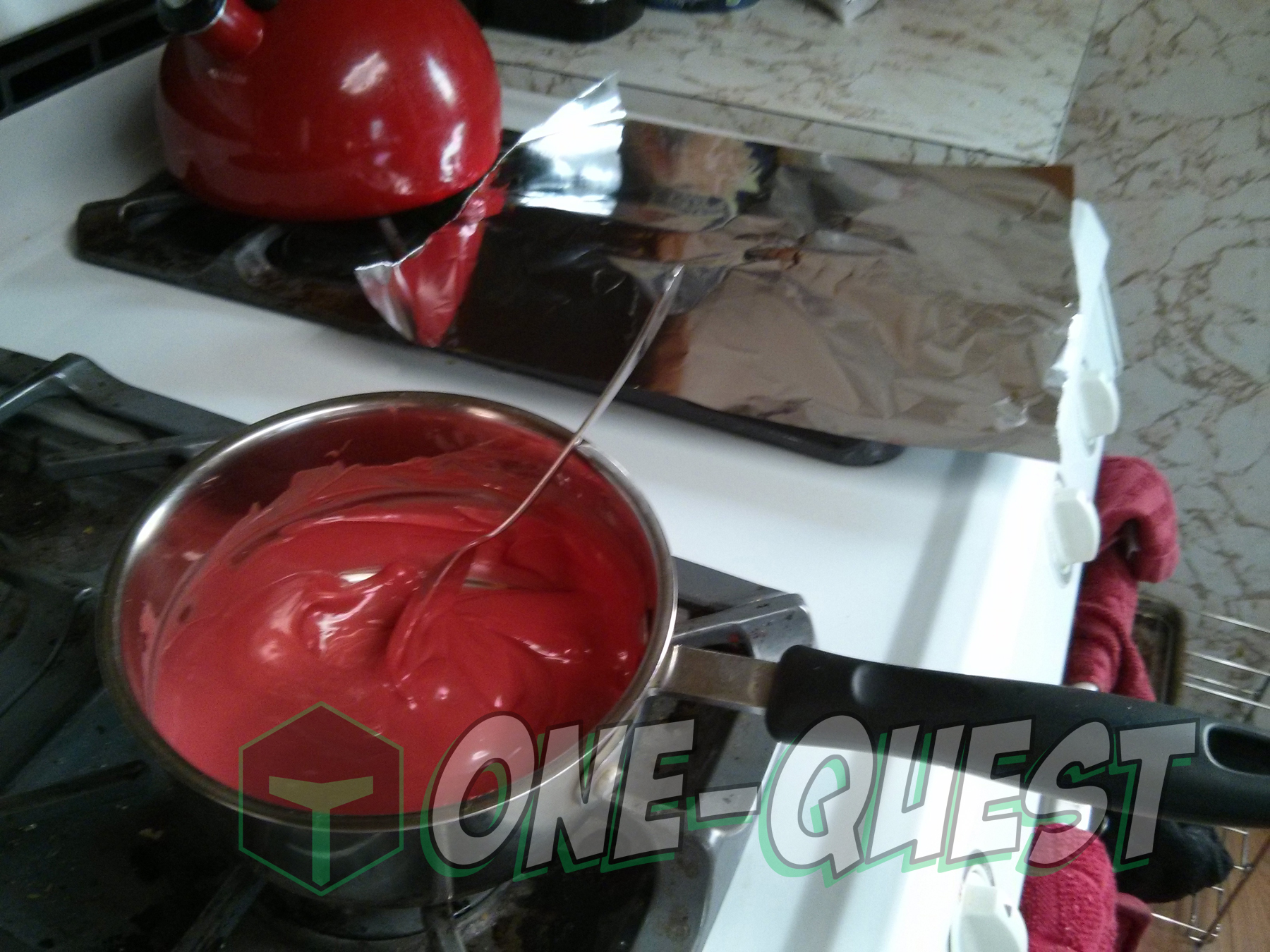 6. Dip your caramel coated apples into the red chocolate, taking care to smooth the sides.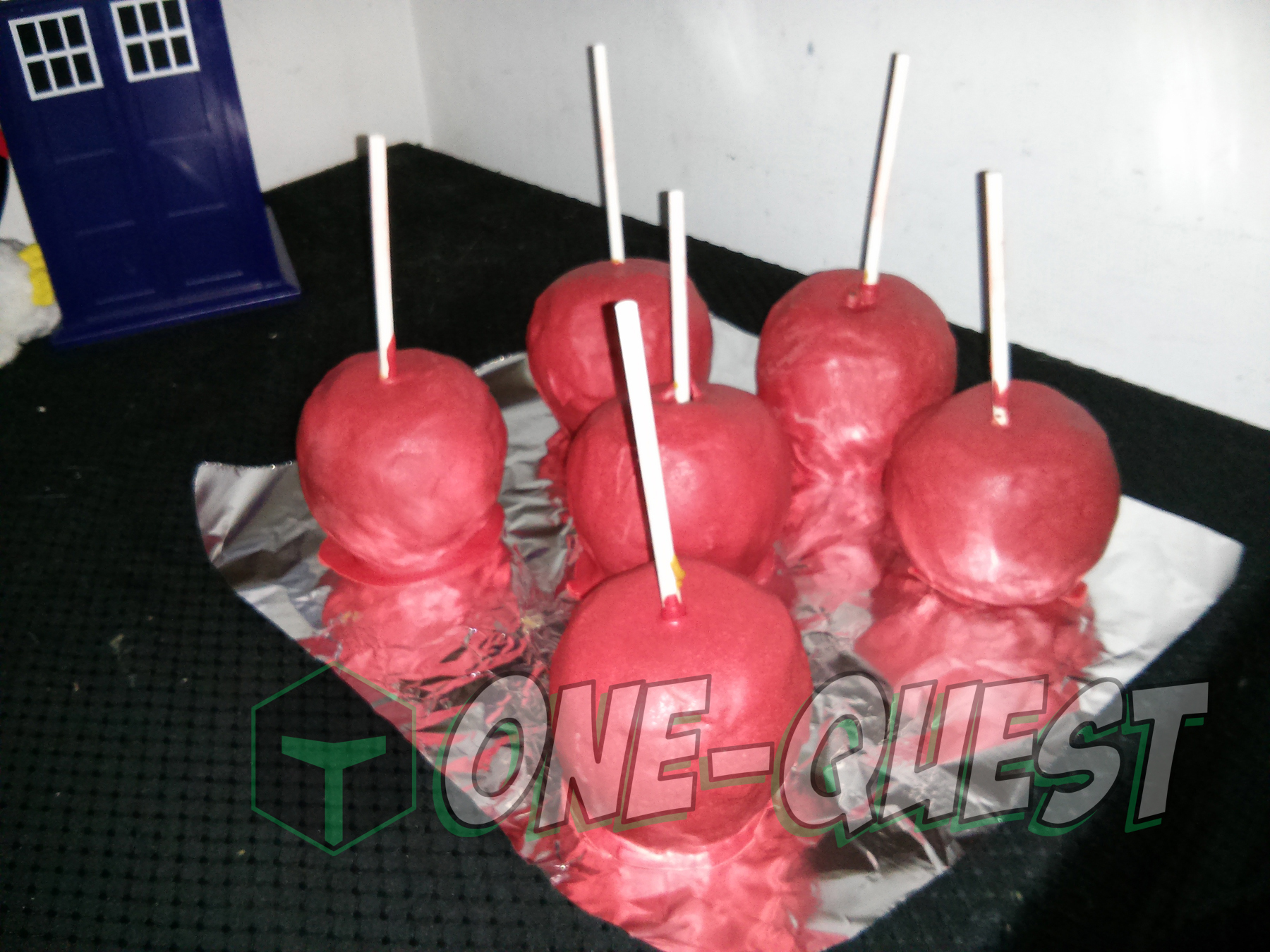 7. Unwrap white Air Heads and microwave them for 4 seconds. This will soften them enough to stretch them out. Then cut out a shape, similar to the image below, to be used as Spiderman's eye. Cut out the needed amount (2 per apple).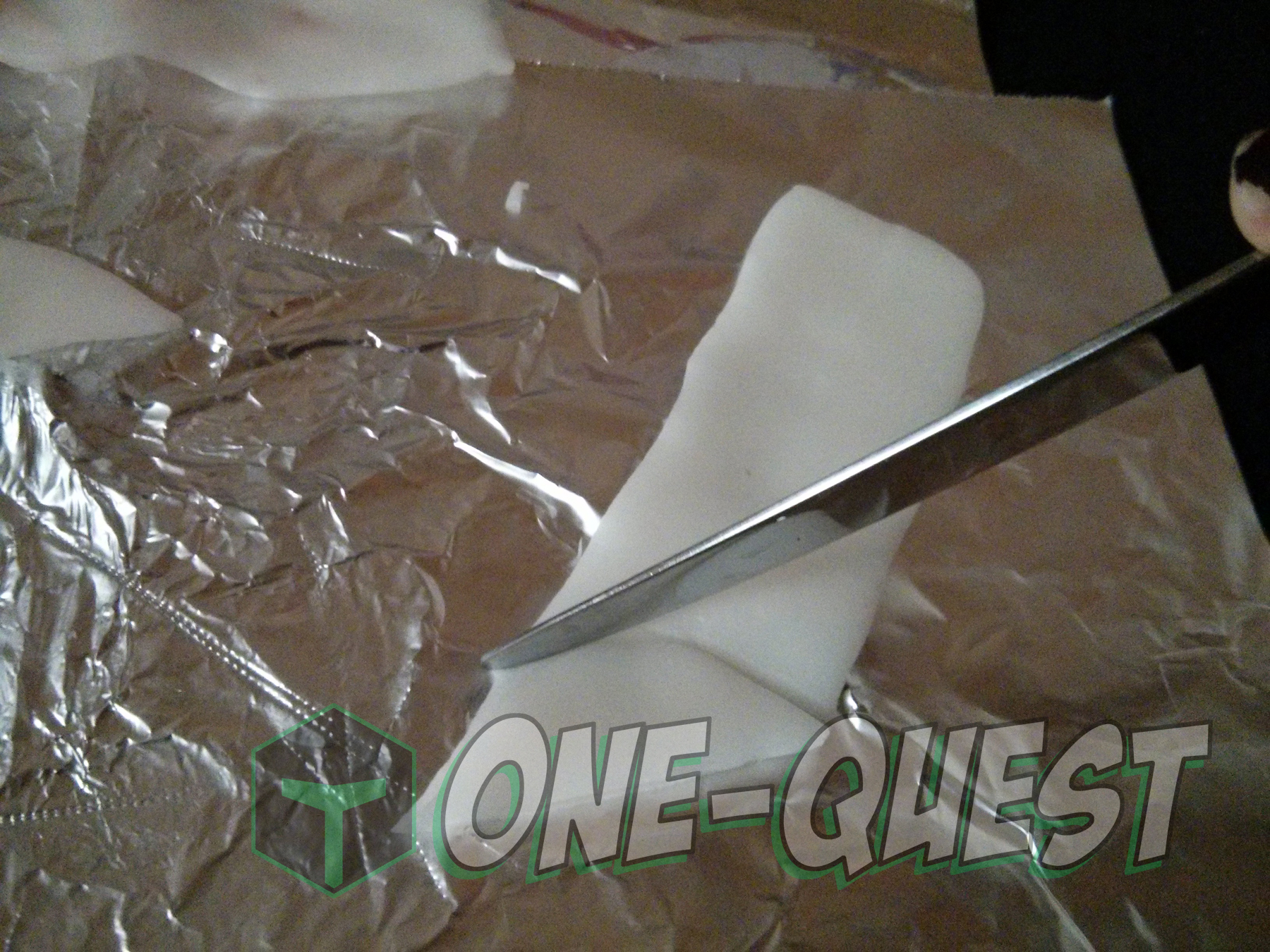 8. Melt black chocolate wafers in saucepan, be careful not to let it burn.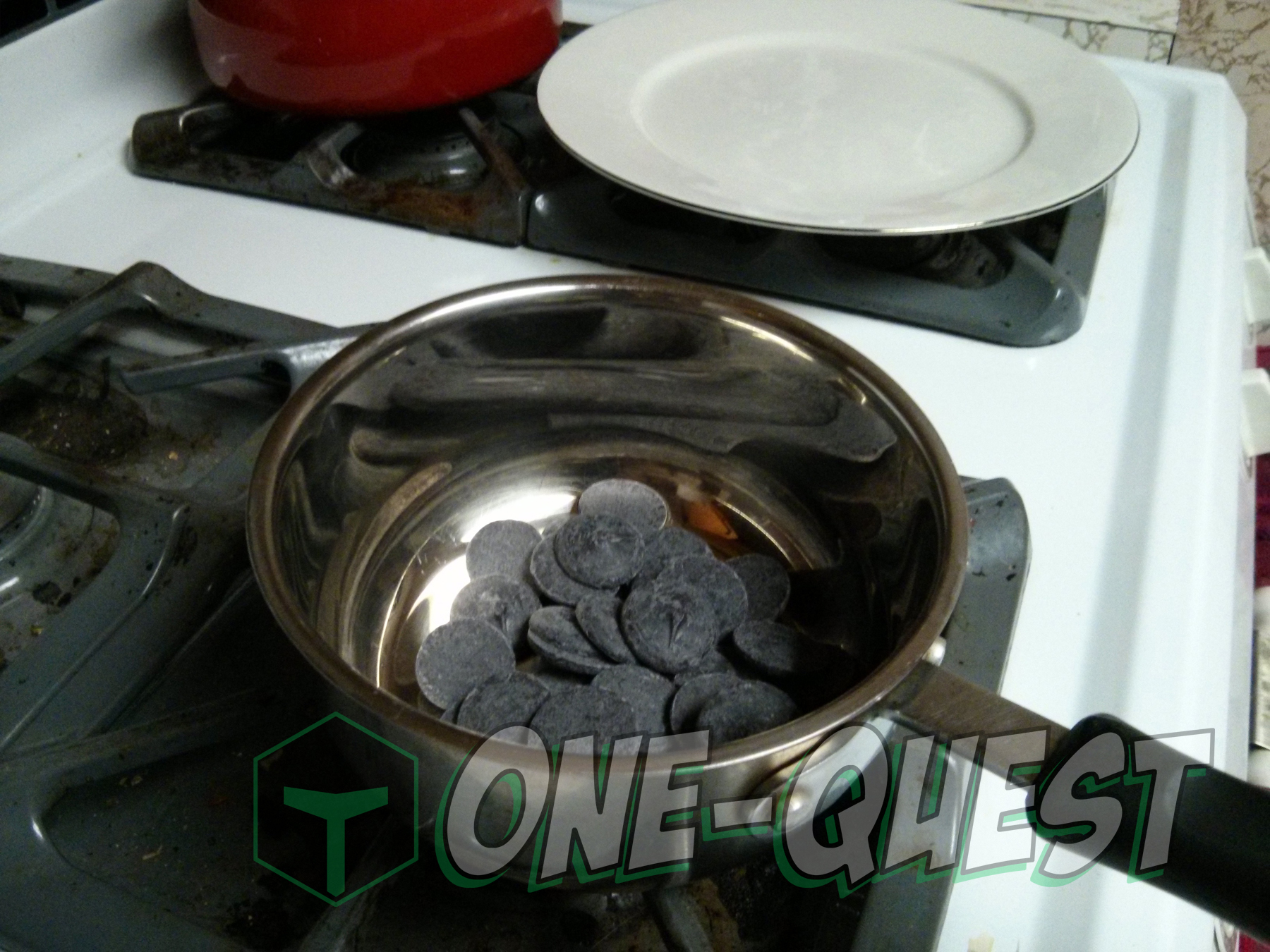 9. Pour the melted black wafers into a disposable decorating bag. (I used a cup below to stand my bag upright while filing it.)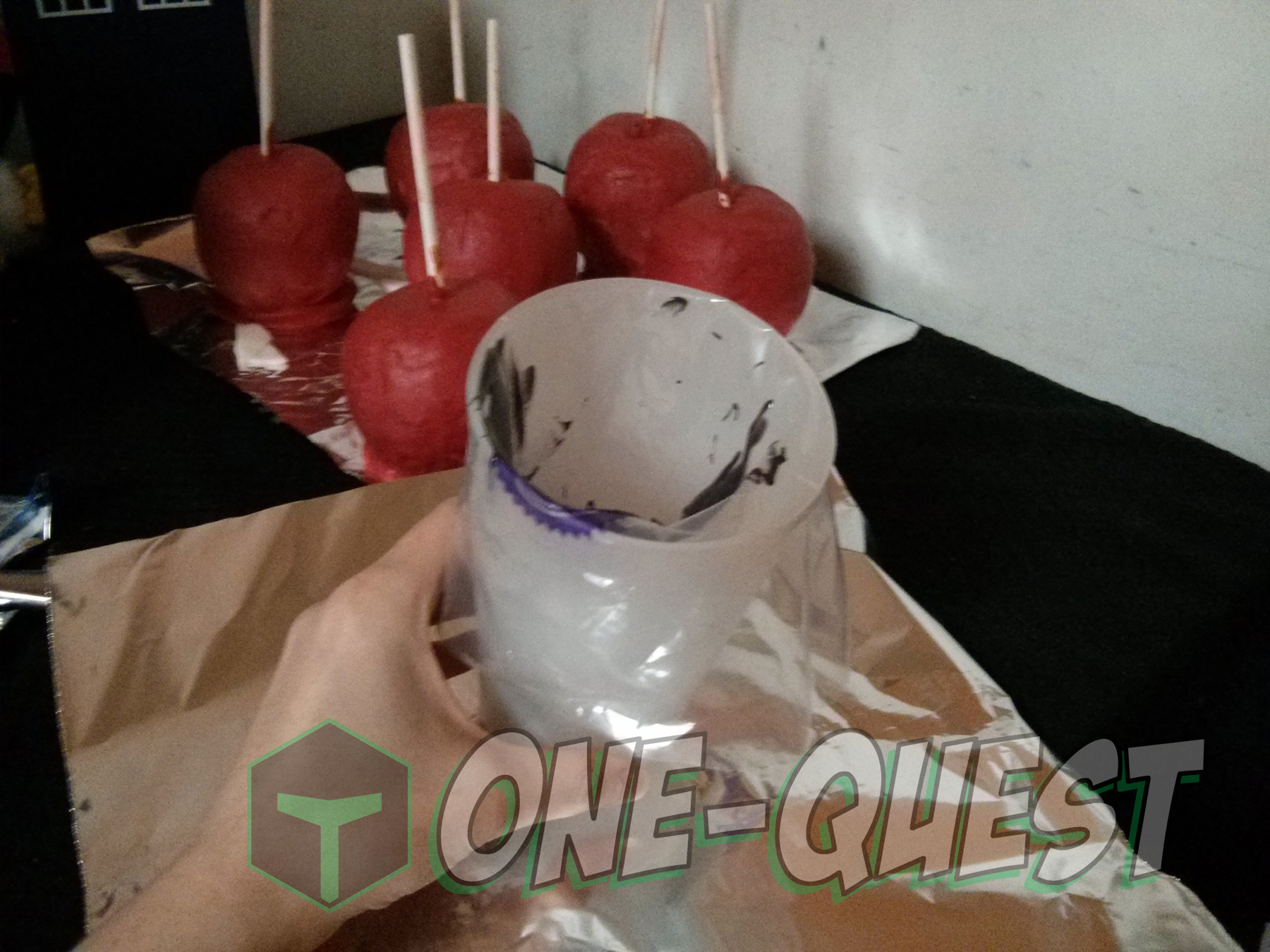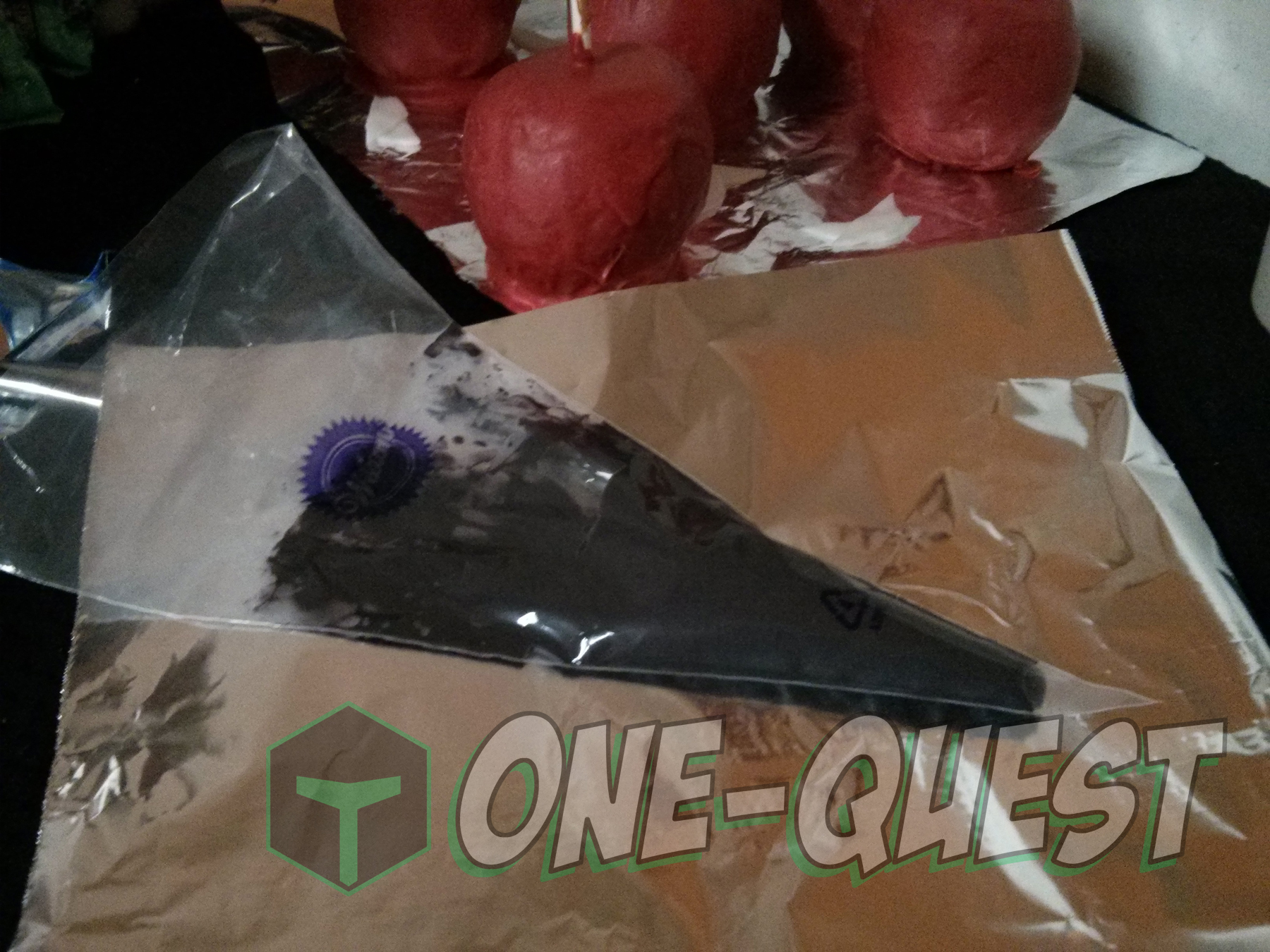 10. Trim the tip of the decorating bag, but don't make it too big. Then following the images below to decorate your spiderman apple.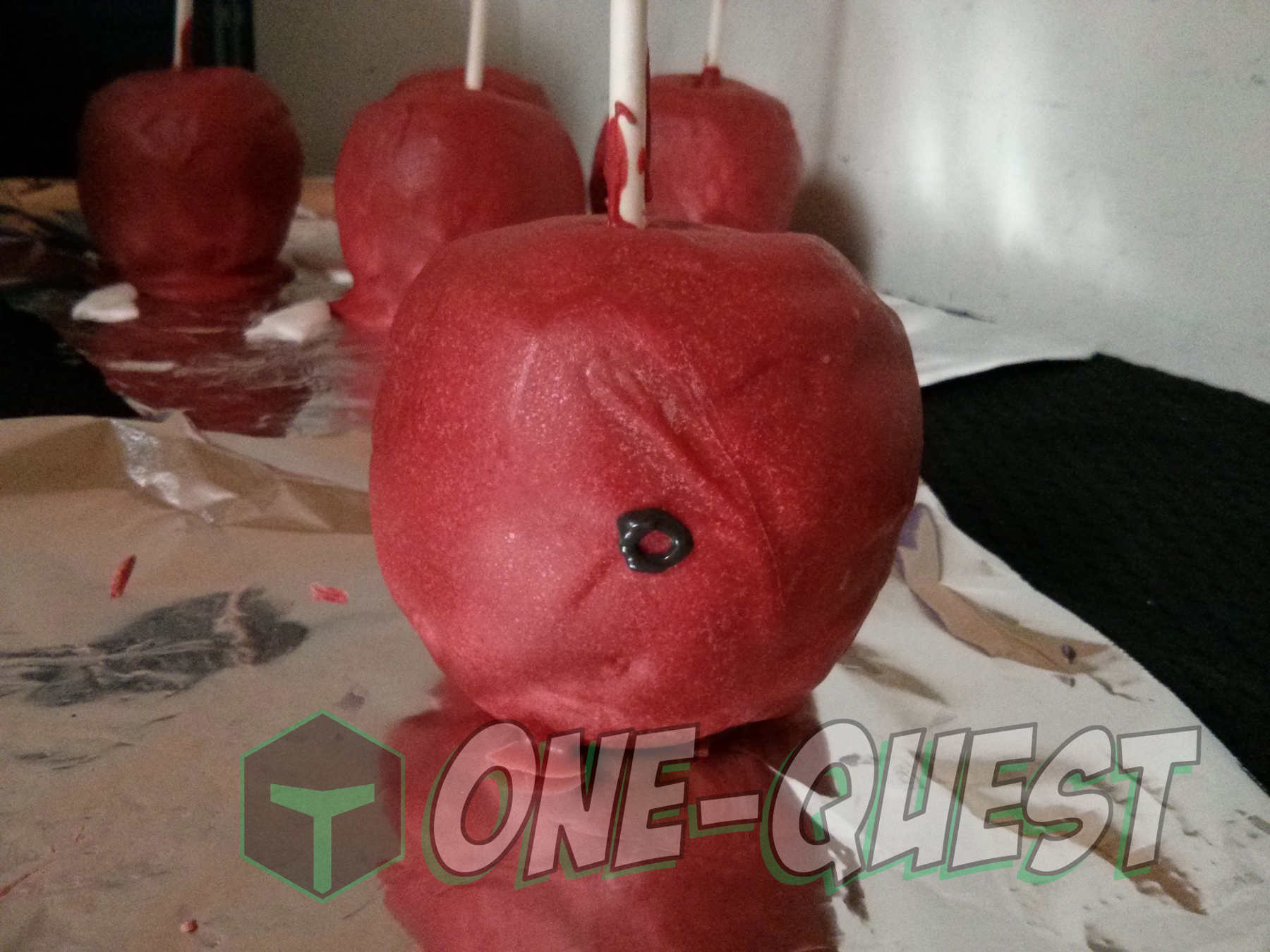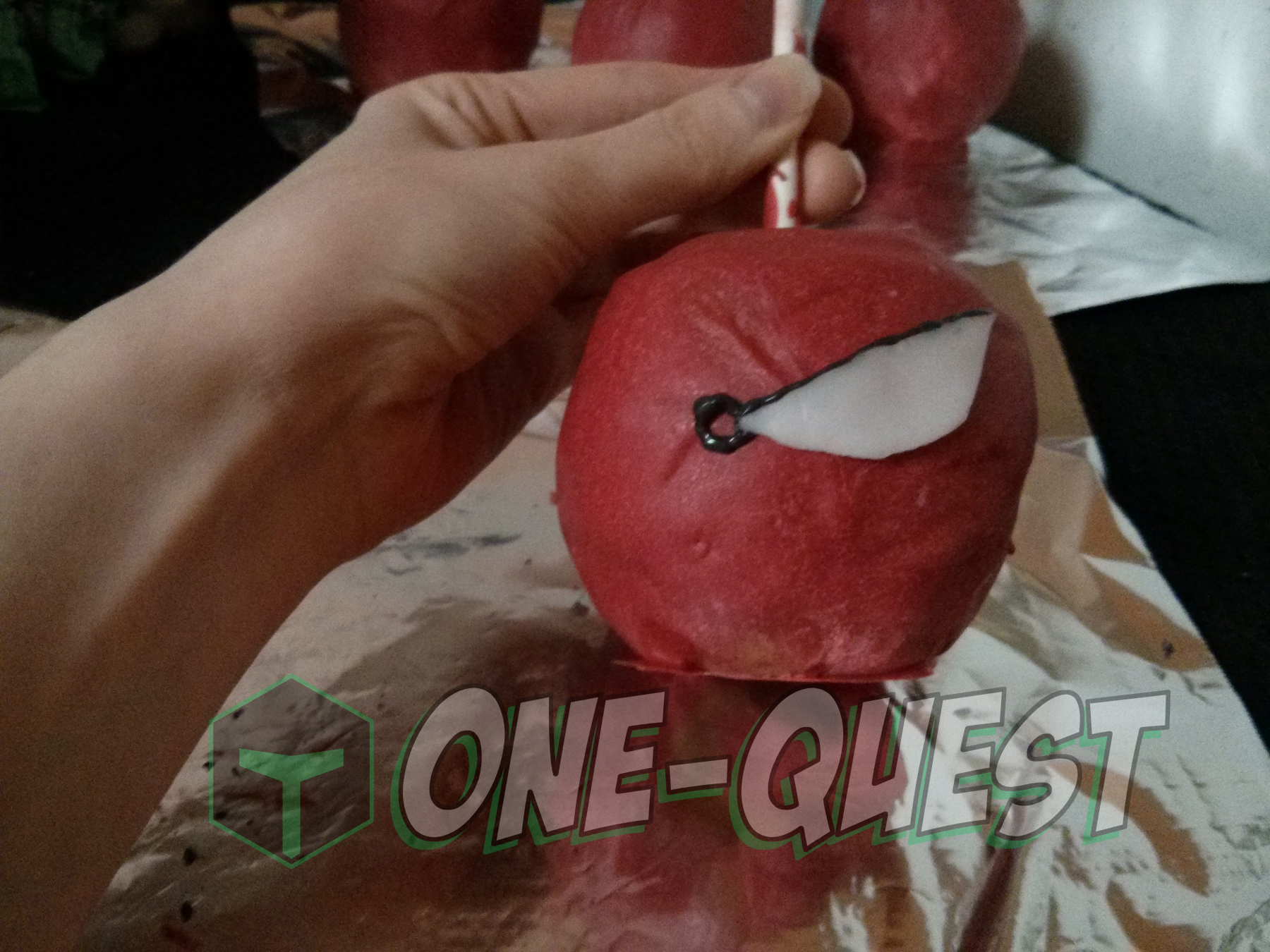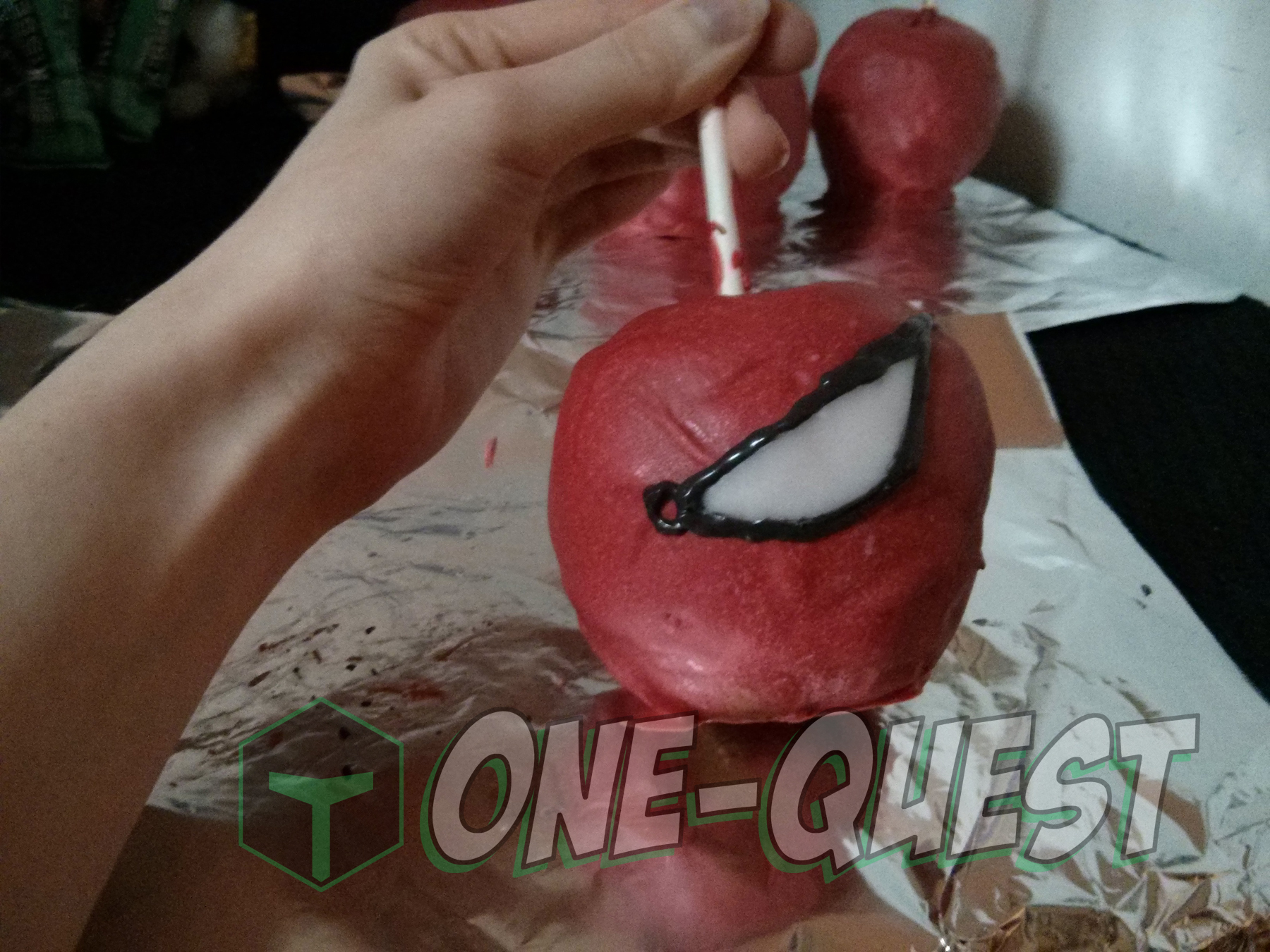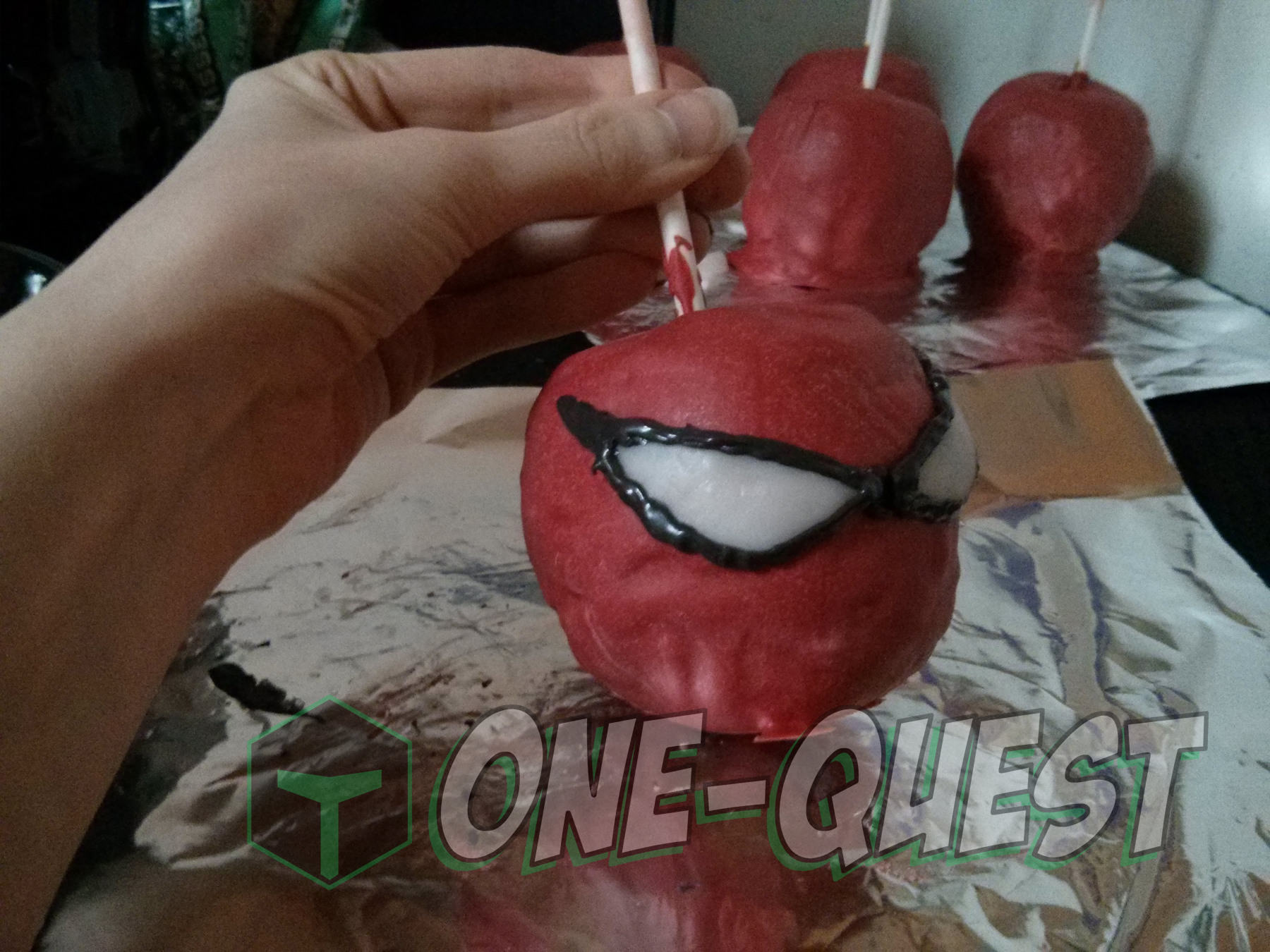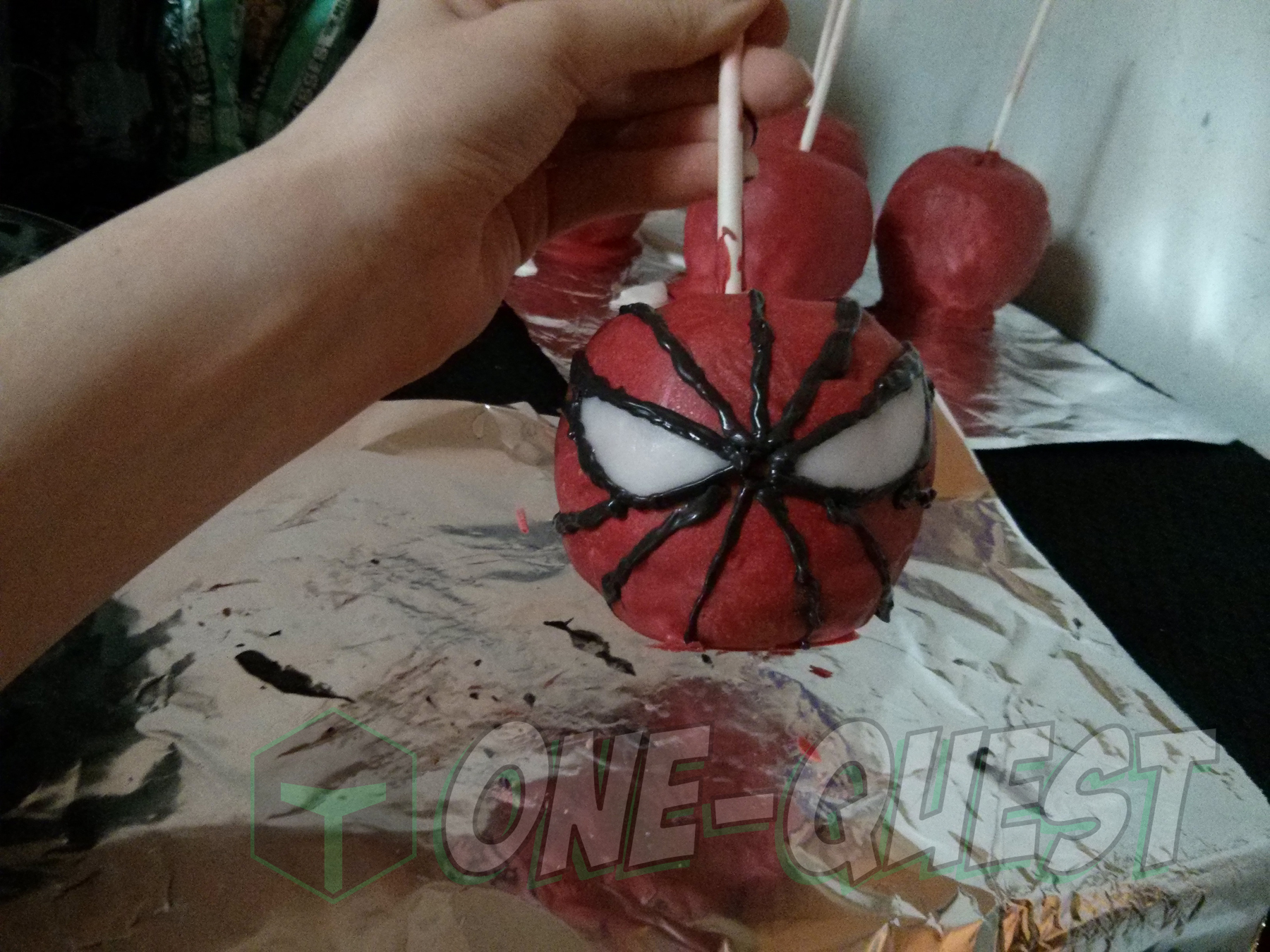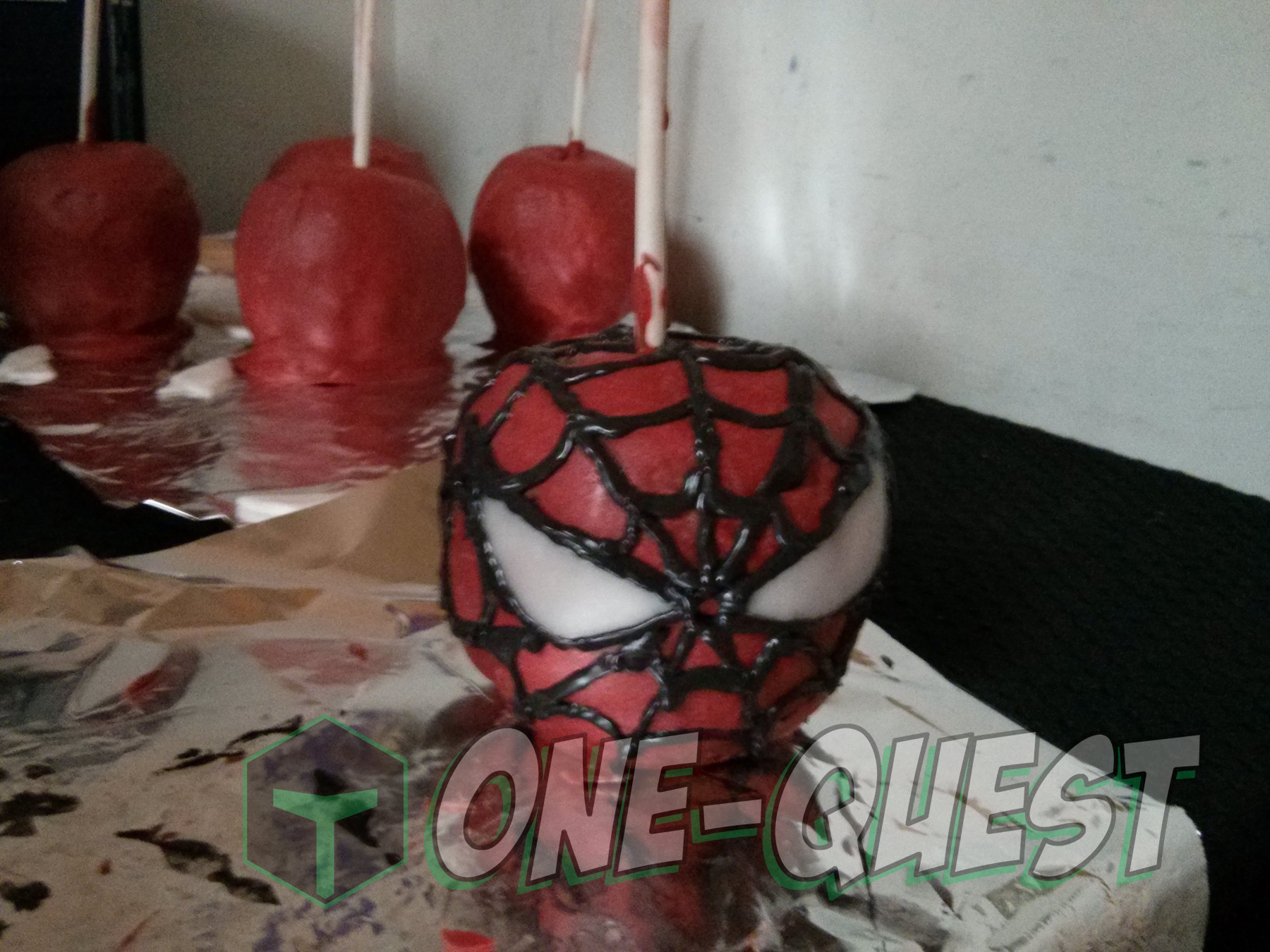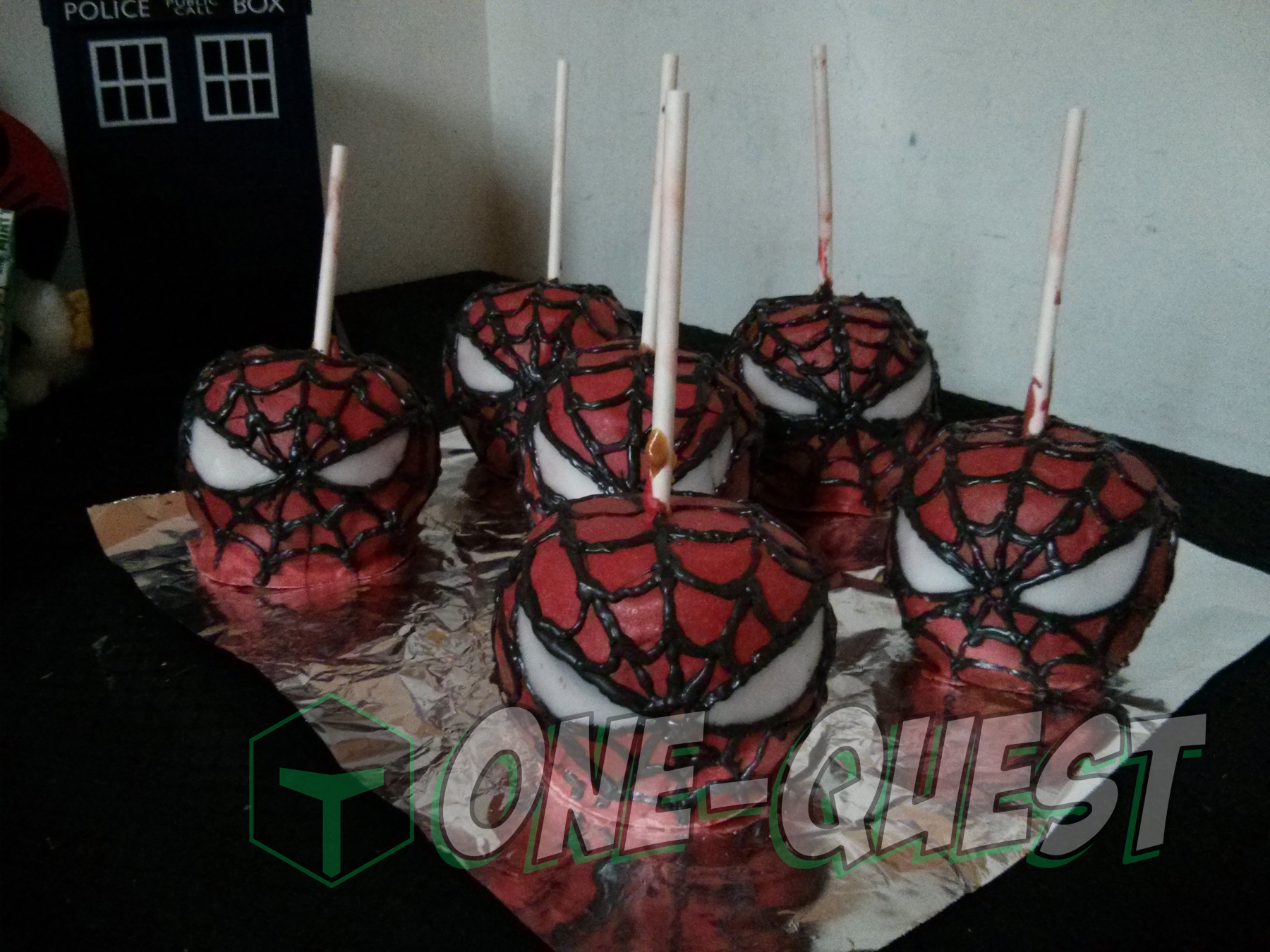 11. Depending on what your intentions are for the apples, they can be wrapped up just like the image below.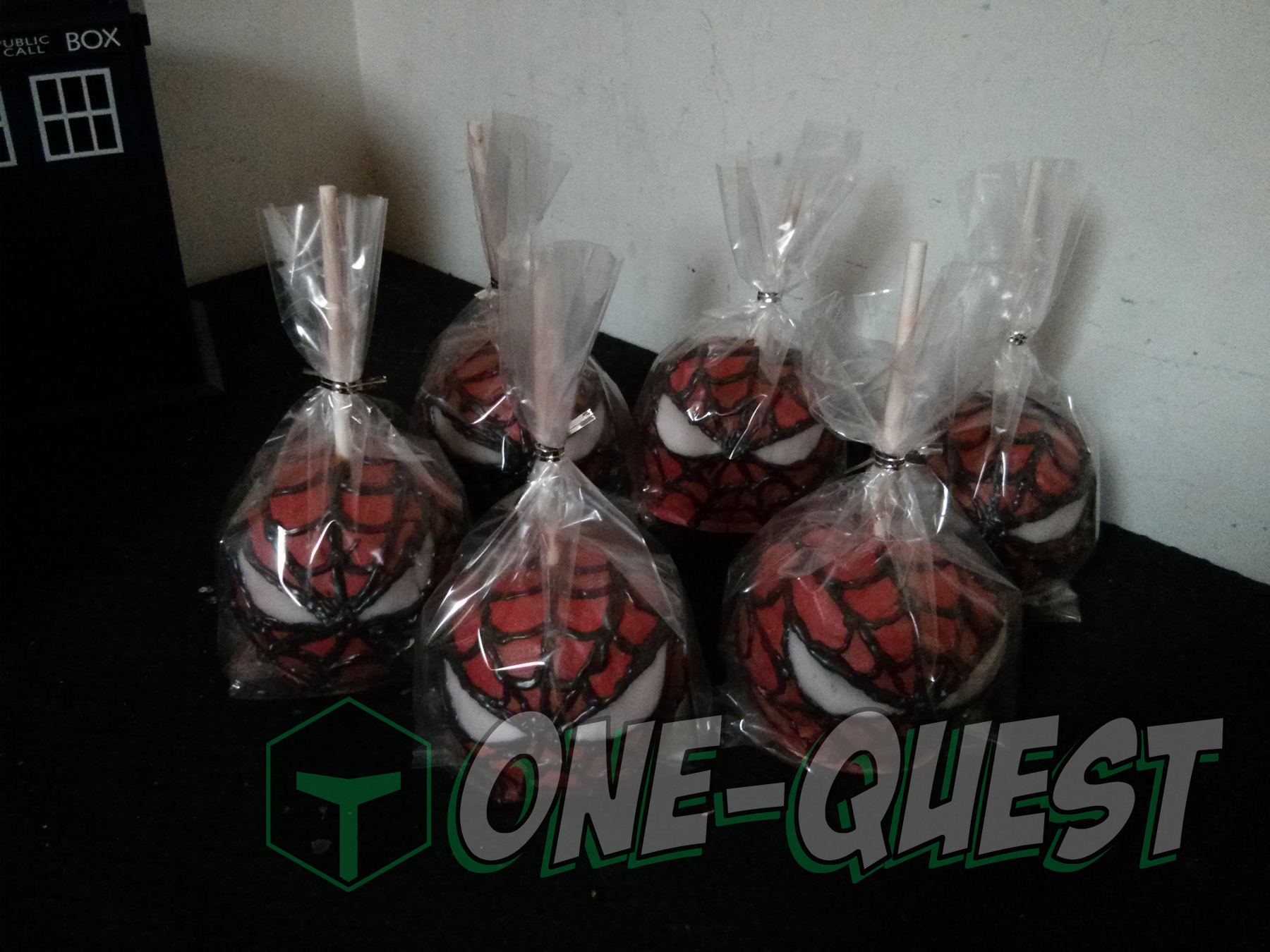 These little crime fighting heroes will disappear in no time. Just remember, everybody gets one.