Posted By
Eric
on March 8, 2013 at 12:26 pm in
Comic Books
Zenescope presents OZ
---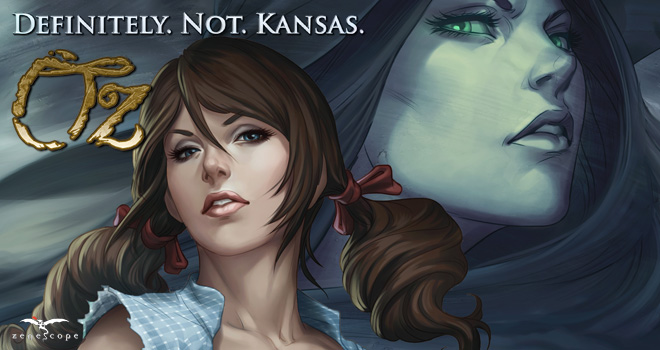 While movie goers are enjoying Oz The Great and Powerful in theaters today, we've got a little something else to be excited about.
This image appeared on Zenescope's facebook timeline teasing a new series coming this summer to their already impressive lineup!
No other details exist yet, but we'll keep you posted as soon as we know more!