Posted By
Chris
on September 24, 2012 at 2:23 pm in
Comic Books
Zenescope Grimm Fairy Tales Animated Series Screening Party
---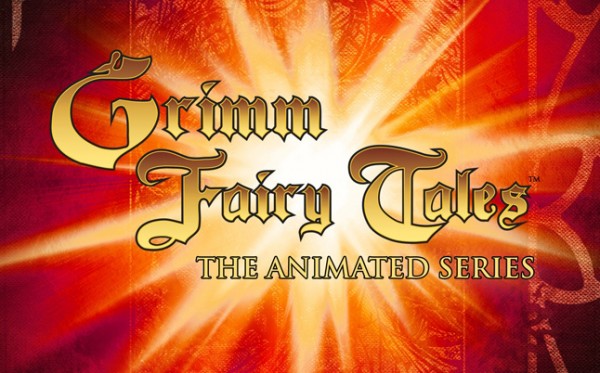 Hey remember way back in May when the Grimm Fairy Tales Animated Series had a successful Kickstarter? It was some pretty awesome news then, and we've got even better news today. Zenescope is throwing a party for the premiere during the weekend of New York Comic Con on Saturday October 13, 2012 at Time Scare in New York City. They have a limited number of tickets you can purchase from the Zenescope site for $74.99. Just wait till you read what's going on below, that 75 bucks will be well spent!
Official Release

Zenescope Entertainment and Titmouse Studios are proud to announce the Grimm Fairy Tales the Animated Series screening party event during New York Comic Con weekend in October.
The pilot episode of Zenescope's and Titmouse's Grimm Fairy Tales series, which was fully funded through the crowd-funding website Kickstarter, will make its much-anticipated debut at an exclusive event on October 13th in Manhattan. The party will include the main event screening of the pilot and will be preceded by a fairy tale-themed burlesque show performed by the renowned Ink & Paint Burlesque.
The event is being held at Times Scare @ 669 8th Avenue New York City on Saturday, October 13th, with doors opening at 10pm. After a one hour open bar, the burlesque show will begin at 11pm to be followed by the Grimm Fairy Tales pilot episode.
Tickets for this exclusive event are on sale now but are extremely limited. Tickets are $75 and include one-hour open bar, the Fairy Tale Burlesque show and the main event viewing of the brand new pilot episode. Further, all attendees will receive a signed limited edition art print and a limited edition Grimm Fairy Tales comic book exclusive to the event.
"This screening party will be our first opportunity to show off the animated series so many fans have been waiting for," said Zenescope's Marketing Director, Stephen Haberman, "Plus those in attendance are getting open bar, a burlesque show and limited edition gifts. We're stoked!"
During New York Comic Con there will be a Zenescope panel that will premiere a first look at Zenescope''s Grimm Fairy Tales the Animated Series. The panel will feature director Jon Schnepp, Grimm Fairy Tales writers and creators Joe Brusha and Ralph Tedesco, actress Brianna Evigan, and other special guests. Like Zenescope @ www.facebook.com/zenescope for more details!

We're hoping to attend this event, but regardless if you go make sure to let us know how it was in the comments on on our Facebook Page