Posted By
Drootin
on June 8, 2014 at 7:09 am in
The Week In Gaming
T.W.I.G. 6/8/2014
---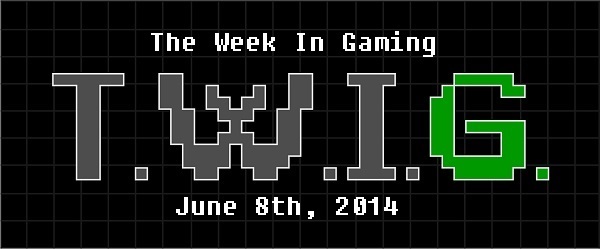 It's bright and early on a beautiful Sunday morning here in southern New Jersey so that means it's time for the last pre-E3 2014 edition of The Week In Gaming here on One-Quest.com!
The News:
The Last Guardian canceled? IGN has reported that Sony has scrapped the long awaited game has been officially canceled, however Sony has denied the rumor and has led to IGN to look further into their source's claims. This all comes after pre-order listings for the game have appeared on Amazon.com
Forza Horizon 2 has been announced. The game will release this fall for both the XboxOne and Xbox 360. The studio behind the game, Playground Games, are the ones who made the first Forza Horizon and are working with Turn 10 to share tech. They have also stated that the game with its open-world will be running at 1080p and a locked 30 frames per second.
Crytech has announced Homefront: The Revolution, they acquired the IP after THQ went out of business. The game will be set in a future version of Philadelphia, which make me kind of interested. The game will be releasing on PC, PS4, and XB1 no timetable for the release has been announced.
A follow-up to last week. Ed Boon has confirmed that we are getting a new Mortal Kombat game next year. Titled Mortal Kombat X, the game will be releasing on PS3, PS4, 360, and XB1.
Batman: Arkham Knight has joined the list of games that have been delayed until 2015. Reports from people who have played it have stated that while the game looked amazing it ran very roughly.
The new releases:
How To Train Your Dragon 2 (6/10) – 360, 3DS, PS3, Wii, WiiU
Enemy Front (6/10) – 360, PS3