Posted By
Eric
on January 20, 2012 at 10:36 am in
Friday Five
The Friday Five – Top for 2012
---
Good Morning Questers!
The Friday Five is a compelling, weekly Top Five list on a specific topic from our entire team! This week we bring you our Top Five Things we're looking forward to in 2012! Check out our lists and give us yours in the comments below!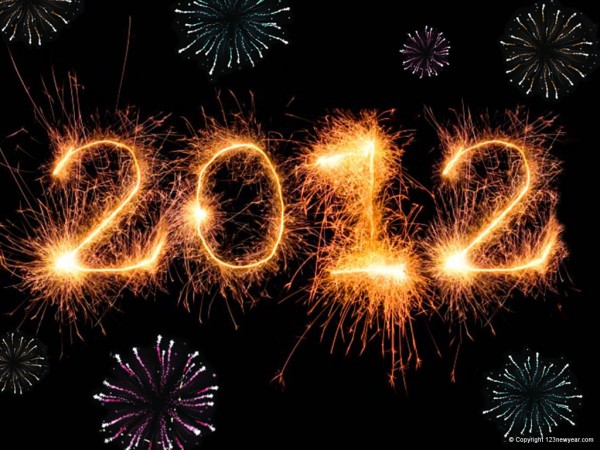 Eric
2012 is looking to be a big year, so big that I had trouble just picking 5 things to put here! Of course my #1 isn't something everyone can enjoy, it's still going to be a great time! Props to the summer movies, One-Quest Milestones, and other events that didn't make it to my list. Here's my Top 5 of 2012:
1. My Wedding!!!
2. DIABLO  3
3. Finally finding out who the Mother is in "How I Met Your Mother"
4. Half-Life 3 (I can dream…)
5. BioShock 3
Chris
My top 5 for this year doesn't involve Eric getting married. It does include living though because that should be fun. I'd like to throw some honorable mentions out to Brave and Amazing Spider-Man. They will both hopefully be great, but onto the list!
1. The Avengers – Because they're like the justice league, but they aren't the justice league.
2. The Dark Knight Rises
3. Diablo 3
4. Resident Evil 6 ← Go watch the trailer it was awesome
5. December 22, 2012
Walnut
(*Walnut is a man of few words, and apparently hates spell check…-Eric*)
1. AC 3
2. SSX
3. Avengers
4. Dark Night Rises
5. E3- To learn more of the Wii U and other new products to be released this year
Anthony
1. Game of Thrones Season 2
2. Dark Knight Rises
3. Avengers
4. Star Wars Ep.1 (Sebulba =  favorite character of all time)
5. Spartacus: Vengence (Should be awesome has the possibility to suck…R.I.P. Andy Whitfield)
Shahid
Yes, 2012! An exciting year indeed. The website is up, we're developing a game, I'll be in San Francisco for 3 months working at NASA, it'll just be an all-around good year. Being excited for Diablo 3 and the Dark Knight is self-explanatory, but what, my friends, is Abraham Lincoln: Vampire Killer you ask? Well keep a look-out around June in theaters to find out the answer, or just google you crazy web surfer you.
1. Potential NASA Research Internship
2. First One-Quest Game Launched
3. Diablo 3
4. Dark Knight Rises
5. Abraham Lincoln: Vampire Hunter