Posted By
Drootin
on August 18, 2013 at 4:18 pm in
The Week In Gaming
T.W.I.G. 8/18/2013
---
It's Sunday August 18th and that means it's time for The Week In Gaming. Gamescom is just 3 days away, with the major press conferences actually set for just 2 days from now, and some big news is expected to come out of these meetings in Germany. There are some rumors floating around for some of the news we will hear so let's take a look at that and the other news of the week.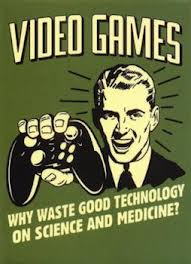 The News:
Sony is likely to announce the release date of the Playstation 4 at their press conference on the 20th. I imagine we are looking at a mid to late November release so it is on shelves before "Black Friday" here in the U.S. but there have been rumors of a December release as well.
On the heels of Blizzard saying they have a big Diablo-related announcement at Gamescom a teaser page has appeared here for what seems likely to be the first expansion of Diablo III titled Reaper of Souls. I'm super excited to hear what they have in store for Diablo as it is my favorite PC gaming franchise and I would like more Diablo III.
Microsoft has now pretty much made a complete 180 in policies with the XboxOne by now no longer requiring the new Kinect to be connected to the system to make it function. This has opened the door to the possibility of making a future version that does not include the Kinect in the box which should drastically lower the price of the system. I believe that is unlikely to happen by launch or to be announced anytime soon as it would put a big hurt on the currently pre-ordered systems and I think we will hear that version announced sometime next year.
The XboxOne Controller will work with PC games sometime in 2014.
SquareEnix has announced that the new Thief will release on February 25th, 2014
The new releases: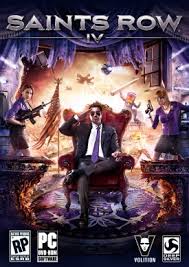 Disney Infinity (8/18) – 360, WiiU
The Bureau: XCOM Declassified (8/20) – PC, PS3, 360
Splinter Cell: Blacklist (8/20) – PC, PS3, 360, WiiU
Saints Row IV (8/20) – PC, PS3, 360
The Walking Dead: The Complete First Season (8/20) – PSV
So in place of Did You Know this week we have an announcement to make! After this week's Humble Origin Bundle I (Drootin) have codes for games I do not need. That means rather then just let them sit and rot, we're gonna give them away. We have 9 games to give away for Origin and Steam, here's the list: Origin- Dead Space, Dead Space 3, Burnout Paradise: The Ultimate Box, Crysis 2 Maximum Edition, Medal of Honor, & Mirror's Edge; Steam – Dead Space, Medal of Honor, Mirror's Edge. We have not worked out all the details but keep your eyes on the website, our Facebook, and our Twitter and as soon as the details are all ironed out we will post them everywhere.