Posted By
Drootin
on June 16, 2013 at 3:01 pm in
The Week In Gaming
T.W.I.G 6/16/13
---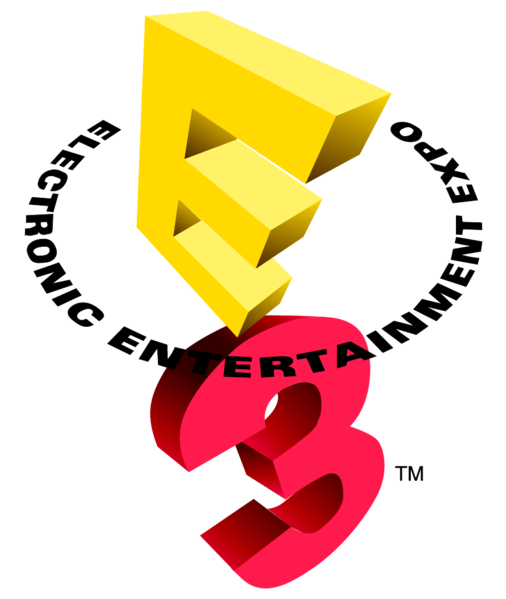 It was E3 last week so there's LOTS of news to report for The Week In Gaming this week so lets get right to it!
The News:
Playstation 4 to launch this November for $399. Big fan of that price point, I've already got my preorder in.
Sony announced that their PS+ subscription service will be required for online multiplayer for the PS4.
PS4 will allow users to replace the included 500GB hard drive with another if desired. This is a nice feature on the PS3 and am glad to see it carry over to the PS4.
Xbox One to launch this November for $499. This more than most industry analysts thought it would cost, will this hurt MS? We will have to wait and see
A new Halo game coming in 2014, will run at 60 FPS. The franchise finally moves from 30 to 60 FPS but that could truly change the game, will it now feel like Call of Duty in space or will it still feel like Halo?
Dead Rising 3 exclusive for Xbox One. Massive open world, wepon customization, Smart Glass integration.
A new model of the Xbox 360 was released based off the design of the Xbox One.
Microsoft announced that starting July 1 they will be giving all Xbox Live Gold members 2 free games per month. First 2 games are Halo 3 and Assassin's Creed 2. This is clearly a response to Sony's similar program with PS+.
Killer Instinct will return on the Xbox One.
Forza 5 devs announce a new feature called "Drivetar" a learning AI that takes real-time data from your habits and creates a bot for you to earn you credits even while your offline.
Insomniac has announced an Xbox One exclusive game, Sunset Overdrive. It is an open world parkour shooter.
Crimson Dragon, a new Xbox One exclusive from the creator of Panzer Dragoon. Looked alot like Panzer Dragoon.
Ryze: Son of Rome announced for Xbox One. A new IP from Microsoft Studios.
Plants vs Zombies: Garden Warfare, a 3rd person shooter coming this Fall to Xbox One and Xbox 360.
EA/DICE teased a new Star Wars: Battlefront using the Frostbite 3 Engine.
Criterion is working on Need For Speed: Rivals. Set to release with the PS4 and Xbox One
Bioware announced Dragon Age: Inquision, coming in 2014 for PS4 and Xbox One.
Battlefield 4 will feature 64-player online on the PS4/Xbox One and also include a tablet-based Commander Mode for supporting the players.
DICE announced Mirror's Edge 2 with no release date given.
NBA Live returns this year for PS4/Xbox One with NBA Live '14. Featuring hourly updates and new ball physics.
EA Sports UFC will release next spring.
Nintendo has announced the the next Super Smash Bros will release in 2014 for the WiiU and 3DS. New characters include Wii Fit Trainer, Animal Crossing Villager, and Mega Man.
Final Fantasy Versus XII has been renamed to Final Fantasy XV and will release for both PS4 and Xbox One. No date had been given.
Square-Enix has announced Kingdom Hearts III also for both Xbox One and PS4. Also no date has been given.
Pokemon X/Y will release for 3DS on October 12th.
Nintendo announced Mario Kart 8 for WiiU.
Nintendo has given the official name for the new 3DS Legend of Zelda game, it will be titled Legend of Zelda: A Link Between Worlds
Nintendo has announced Super Mario 3D World for the WiiU. It looks like a Super Mario 2 inspired 3D platformer with 4-player co-op. It also introduces a Cat Suit, which allows you to climb certain walls in the worlds.
For more E3 coverage check out our press conference live blogs: https://one-quest.com/blog/nintendo-direct-e3-2013-liveblog/, https://one-quest.com/blog/sony-e3-2013-liveblog/, https://one-quest.com/blog/ubisoft-e3-2013-liveblog/, https://one-quest.com/blog/ea-e3-2013-liveblog/, https://one-quest.com/blog/microsoft-e3-2013-liveblog/

The new releases:
Epic Mickey 2 (6/18) – Vita
Dungeons & Dragons: Chronicles of Mystaria (6/18) – 360, PS3, WiiU, PC
New Super LuigiU (6/20) – WiiU
Did you know?
The first E3 ever was held in 1995 and featured the debut of 3 new pieces of hardware: Sony's Playstation, Nintendo's VirtuaBoy, and SNK's NeoGeo CD. Sega also announced that the previously announced Saturn would go on sale immediately during the same E3.