Posted By
Drootin
on May 4, 2014 at 10:06 pm in
Quest Log
,
The Week In Gaming
,
Video Games
T.W.I.G. 5/4/2014
---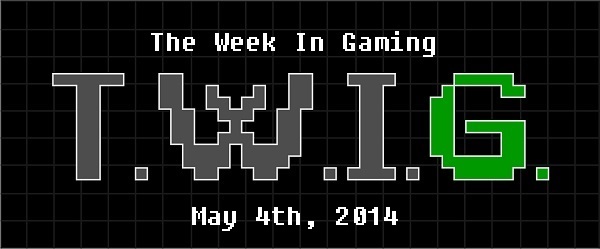 After a week away I'm back for another edition of The Week In Gaming here on One-Quest. There's been plenty going on in the world of gaming so lets get right into things!
The News:
The 2014 edition of Call of Duty has been unveiled. Titled Advanced Warfare, it is the first game with Sledgehammer Games as the lead studio. It will be taking place in the near future and has soldiers equipped with ability enhancing exoskeletons and advanced weaponry. The first trailer which is online now, shows that Kevin Spacey will be playing a starring role in the game as a head of a Private Military Corporation that is sure to be at the center of whatever mess is going on. The game is scheduled for release on November 4th.
Sticking with Activision/Call of Duty news, former Tony Hawk and Guitar Hero development studio Neversoft appears to be fully merging into Infinity Ward. Neversoft was a major force in the extreme sports games genre in the late 90s-early 2000s when they created the Tony Hawk series and it's a shame to see that studio is no more, but at least the employees have not lost their jobs.
According to multiple tweets from Epic Games employees, they appear to be prepping an new Unreal Tournament game. They have a live stream scheduled for 2 P.M. this Thursday. I for one will be very interested to see what Unreal Tournament will look like in their new Unreal Engine 4 and what kind of changes they will have made in the 7 years since Unreal Tournament 3.
Nintendo has announced that there will be a Mario Kart 8 WiiU Bundle when the game releases on May 30th. The bundle includes the 32GB deluxe system, Mario Kart 8, and a red Mario Wii Wheel accessory and red Mario Wii Remote Plus and will retail for $329.99. Also if you register Mario Kart 8 with the Club Nintendo service before July 31st you will receive a free download of one game from the following: New Super Mario Bros. U, Pikmin 3, Wii Party U, or Legend of Zelda: Wind Waker HD. That offer applies to both the bundle and the retail game.
Driveclub, originally scheduled to be a PS4 launch title, now has a release date of October 7th. There is currently no word on if the game will still be offered up for free with PS+ as was originally planned.
A listing on a Chilean game retailer's website may have spoiled another future BioWare announcement after briefly posting a listing for PS4 and XboxOne versions of the Mass Effect Trilogy. The listing has since been removed but we will be keeping our eyes out to see if any further word comes on this.
Madden NFL '15 will be releasing on August 26th for PS3, PS4, 360, and XboxOne.
An ESRB ratings listing for Suikoden II on the PS3 has appeared leading to rumors that it will be coming to the PSN Store soon.
According to a report on The Escapist, Assassin's Creed Unity may have 4-player Co-op. The Escapist reports that this mode will be shown at this year's E3.
The new releases:
God of War Collection (5/6) – Vita
MLB 14: The Show (5/6) – PS4
Sportsfriends (5/6) – PS3, PS4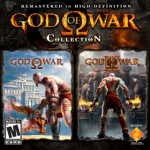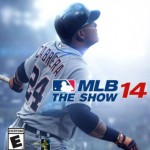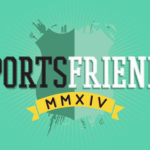 Did You Know
We still have our Kickstarter up and running here: https://www.kickstarter.com/projects/454312795/one-quest-podcasts
There's just 20 days left and we still have a bit of a way to go so please, please, please, if you can donate, we'll appreciate any amount you can give, and if not please share the link!
Also, May the force be with you!