Posted By
Drootin
on February 2, 2014 at 9:42 am in
The Week In Gaming
T.W.I.G. 2/2/2014
---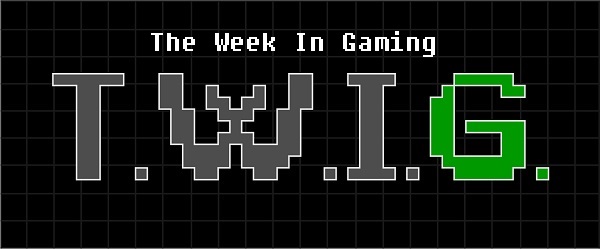 News is starting to pick up as are new releases so lets get right to it!
The News:
Sony has announced the free games for PS+ members for February: PlayStation 3 owners will be getting Remember Me, Payday 2, and Metro Last Light; PlayStation 4 owners will be getting Outlast; and Vita owners will be getting Street Fighter X Tekken and ModNation Racers: Road Trip. Sony keeps making PS+ a great value, I thought I was going to really hate paying for it when the PS4 came out but with the number of free games I've gotten for my PS3 & PS4 in the 3 months I've had PS+ it's totally paid for itself.
Mario Kart 8 will launch for the Wii U in May. No specific date was announced but it will be one of the 4 Sundays in May.
Final Fantasy 14: A Realm Reborn will be coming to the PS4 on April 14th. The game was pretty popular with most of the One-Quest staff when it relaunched for the PC and PS3 back in the fall, we will see if the PS4 release spikes any more interest in the game.
Sony Online Entertainment president John Smedley said in a Reddit AMA that EverQuest Next will be "absolutely coming to the PS4" and that the game will likely release sometime in 2015.
Warner Bros. has cancelled all upcoming DLC for Batman: Arkham Origins. This seems like a very odd move to me, if this was a cross-generation game and they wanted to focus more on the PS4/XB1 versions of the DLC I would sort of understand that move, but it only released on WiiU, PS3, and 360 so I can't imagine it should have taken too much work and money to make it all work for the WiiU.
A new Sonic the Hedgehog game looks to be releasing in 2015 for the PS4, XB1, and WiiU. An image leaked of a sign at the Nuremberg International Toy Fair with a listing of 3 Sonic games: Sonic: Lost World, Mario & Sonic at the 2014 Winter Games, and "New 2015 title TBA" with the WiiU, PS4, and XB1 logos. So check back here for more news as it releases.
The new releases:
Dustforce (2/4) – PS3, Vita
Outlast (2/4) – PS4
Bravely Default (2/7) – 3DS
The LEGO Movie Videogame (2/7) – 360, 3DS, PS3, PS4, Vita, WiiU, XB1
Did You Know