Posted By
Drootin
on December 16, 2013 at 6:12 pm in
The Week In Gaming
T.W.I.G. 12/15/2013
---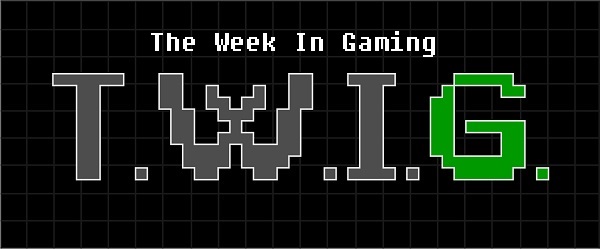 Hello and welcome to The Week In Gaming special I-forgot-to-work-on-the-post-on-Saturday-to-have-it-auto-publish-on-Sunday-so-I'm-writing-this-on-Monday-after-work edition!
The News:
Rayman Legends, the once WiiU exclusive, will be coming out on PS4 and XboxOne on Feb. 25, 2014. As I said Rayman Legends was originally announced as a WiiU exclusive but will now have released on basically every current console
Elder Scrolls Online has been given a release date for PC & Mac, the game will release on April 4, 2014. The game will be coming to PS4 and XboxOne sometime in June.
Metal Gear Solid V: Ground Zeros (a game I am VERY much looking forward to) has finally gotten a release date of March 18th. Both the Xbox versions and PlayStation versions will have different exclusive missions, the Xbox gets a mission featuring the Metal Gear Rising version of Raiden while PS versions get one featuring a "classic" version of Solid Snake from Metal Gear Solid 1.
Rockstar has teased that new single-player DLC will be releasing in early 2014 for GTA 5.
The new releases:
We've definitely hit the slow point for games for the rest of 2013. Not too many new releases to speak of:
The Walking Dead: Season 2 (12/17) – 360 [DL], PC
Zen Pinball 2 (12/17) – PS4
flOw (12/17) – PS4
Minecraft (12/17) – PS3 [DL]