Posted By
Drootin
on November 24, 2013 at 11:00 am in
The Week In Gaming
,
Video Games
T.W.I.G. 11/24/13
---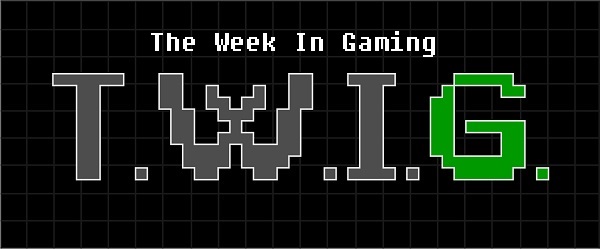 We're back to being on-time for this week's edition of The Week In Gaming. The Xbox One has been released and I'm sure we will have some first impressions coming soon from Walnut. But lets take a look at the rest of the news from the past week.
The News:
Persona 5 has been announced for PS3, it will release in Winter 2014.
Final Fantasy 10 & 10-2 HD have finally gotten a firm release date of March 18th, 2014. I was hoping for this to come out in December like initial reports had it now it slipping closer to when more games for the PS4 will be out and I'm not sure I'm going to want to boot up the PS3 anymore by then.
It looks like both Sony and Microsoft moved over 1 Million each of their respective new consoles in the first 24 hours of release. The PS4 went on sale in just the U.S. and Canada on 11/15 while the Xbox One launched in 13 countries (Australia, Austria, Brazil, Canada, France, Germany, Ireland, Italy, Mexico, Spain, the U.K., U.S., and New Zealand) on 11/22. The PS4 goes on sale in Europe on 11/29.
The new releases:
After 2 weeks of new console launches and the big lists of launch titles its a VERY slow week for new releases as only 1 new game is coming to retail this week and a few digital downloads are coming out.
Ys: Memories of Celceta (11/26) – Vita
Escape Plan (11/29) – PS4
Flow (11/29) – PS4, Vita
Did You Know
In the NES era, Nintendo had strict licensing rules in an effort to maintain quality control (hence the gold Nintendo seal of quality badges on the cartridges). They only allowed third-party publishers to release 5 games a year for their systems.