Posted By
Eric
on July 31, 2012 at 4:02 pm in
Video Games
Star Wars: The Old Republic Going Fully Free to Play!
---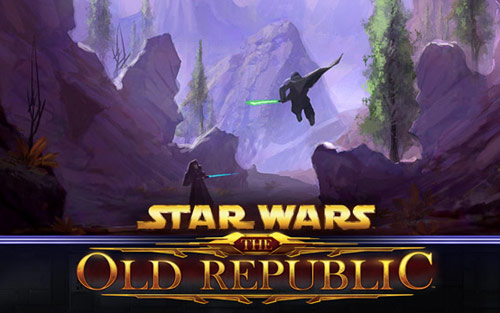 We all saw this coming, but it's official now! Soon players of Star Wars: The Old Republic will have the option to go Free to Play!
Free to Play will not be required. Players may choose to continue paying $15/month to keep access to a premium account. Free to Play gives players access to the entirety of the story, and access to reach level 50. However there are restrictions for Free to Play accounts, including – fewer character creation options; limit to the number of warzones, flashpoints, and space missions accessible per week; no access to Operations (raids); no fast travel; and limited access to the GTN (auction house).
Additionally, all players will be able to earn and purchase "Cartel Coins," which can be used to acquire new cosmetic features not available to them otherwise. These will also be used to acquire special equipment. No word yet on how this equipment will effect game balancing. Premium account holders will be given an allotment of Cartel Coins each month, while also being able to earn them through missions.
This is exciting news for all interested in SWTOR. It seems like beneficial move for EA and SWTOR players alike. You can get more info at the official SWTOR website. Let us know what you think of these changes in the comments below!