Posted By
Eric
on August 28, 2013 at 2:17 pm in
Video Games
Nintendo Announces the. . . 2DS?
---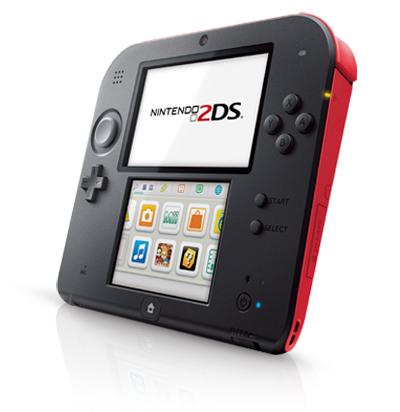 Yeah, not a typo guys. This is real. The Nintendo 2DS is a fully functional, albeit wedge shaped, 3DS without the 3D technology.
That's right. It plays 3DS games in 2D only.
Other noticeable features are the lack of a clamshell design, which helps increase console durability while simultaneously destroying it's portability, and the lack of stereo speakers. It should be noted that the Headphones jack will support stereo audio, while the console by itself will only play mono audio. Otherwise the 2DS remains as functional as any other 3DS design. Built in Wifi, AR cards, Eshop access, SpotPass, Parental controls, and access to all DS and 3DS games. But… why?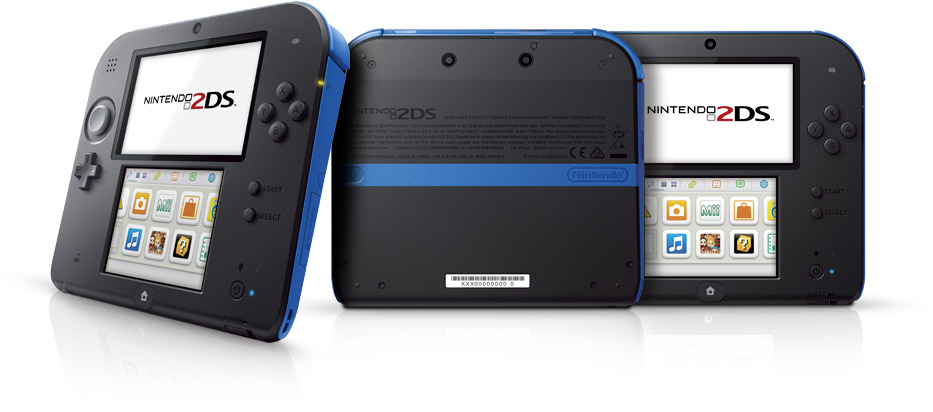 So, what's the draw then? If it's just a 3DS without that confounded 3D contraption, who's gonna want it? Well, for starters, our T.W.I.G. writer Drootin will probably grab one. He hates 3D, so this is right up his alley. He'll also have further cause to grab one because the 2DS will retail for only $130. That's $70 less than a 3DS XL, and $40 less than a standard 3DS. I guess that's part of the package here.
Nintendo 2DS: Everything your Nintendo 3DS is, without the 3D, for $40-$70 less.
I will say that it looks pretty comfortable to hold, so it has me… intrigued. I don't know though. I'm not so sure about this one… What do you guys think? Let us know in the comments below!
Just so you know we aren't kidding, here's the official Nintendo page for the 2DS.