Posted By
Chris
on June 29, 2012 at 9:24 am in
Comic Books
,
Movies
New Marvel Movie…Guardians of the Galaxy??
---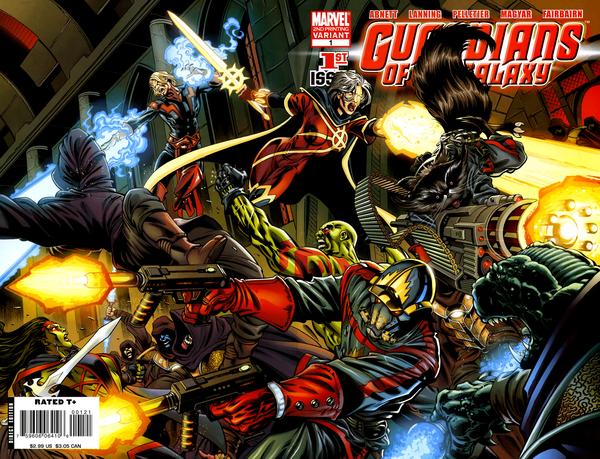 So it looks like the Mystery Marvel Movie coming in 2014 is going to be Guardians of the Galaxy. According to Latino-Review the not so well known group of intergalactic heroes are going to have their own big screen adventure. Nothing is set in stone, and Marvel is expected to make some official announcements at San Diego Comic-Con in a few weeks. Part of me thinks it's pretty cool that they're going for such a well unknown group of characters, and another part of me would much rather see a Hawkeye & Black Widow movie. I guess we'll have to see what comes of this.
Let us know what you think in the comments!