Posted By
Chris
on March 5, 2012 at 9:55 am in
Video Games
Mario working for Aperture?
---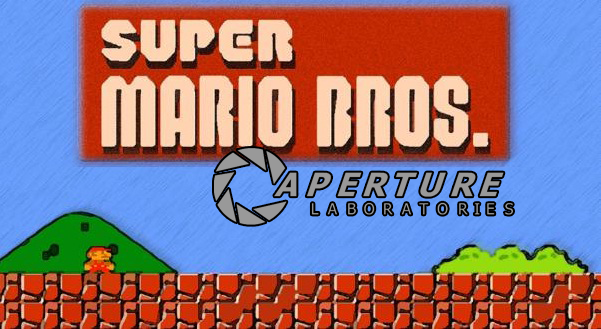 Well it appears our favorite Italian Plumber just got a new job. He is the newest test subject for Aperture Science. He can be seen in the video below trying to save a Princess from a Dinosaur using some pretty cool technology.
Bad news for Bowser, good news for us!
Indie Game Developers StabYourself.net have remade the classic 1985 Super Mario Bros. only this isn't the Mario you remember. Now we get to make our way through the Mushroom Kingdom to save the Princess using a Portal Gun. StabYourself.net is calling their game Mari0, the logo uses a portal.

I spent some time with the game and it really is cool, they managed to get all the key Mario elements in place then add this awesome Portal element to it. It's free, and you can download it over at StabYourself.net's website with the link below, so there really is no reason to not head over and give it a try!
Let us know what you think in the comment.