Posted By
Chris
on April 23, 2013 at 1:46 pm in
Comic Books
Image Teases Independence Day
---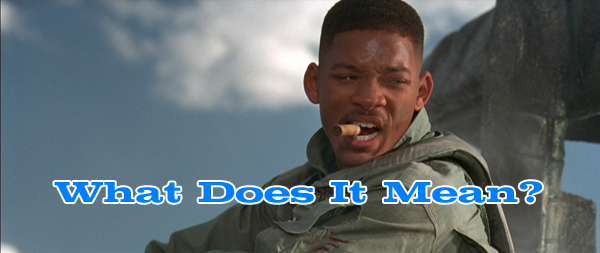 Image Comics seems to love these cryptic teaser images, not quite as much as Marvel does, but that's for another time.
Last night we got an interesting one, as you'll see below other than the Image logo, and some text there's nothing to it. But what is interesting is the line about Independence Day. . . could this be a comic adaption/sequel of the 1996 action movie staring Will Smith and Jeff Goldblum? Perhaps this could tie together the in-the-works film sequel(s)?
Sure it could all just be something completely different, something to do with the american revolution perhaps? Not quite as cool as Will Smith punching aliens in the face, but cool nonetheless. I'm probably wrong all the way around, but it's always fun to speculate! I guess we'll just have to wait and see though, and judging from the text on the image we'll be finding something out on July 2nd.
Oh and lets not forget the teaser in question