Posted By
Eric
on September 19, 2014 at 10:25 am in
Featured
,
Friday Five
Friday Five – Worst Boss Fights Ever
---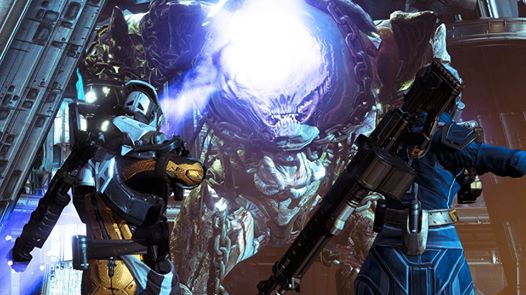 Welcome to the Friday Five! Each week we help you get to know our writers with the help of a top 5 list! This weeks category: Worst Boss Fights Ever!

Ever get to a point in a game that makes you want to throw your controller at the TV? Ever get stuck on a battle that you swear has been developed just to make you hate life? Yes. You have. We all have. It's the worst. There is nothing more frustrating in a fun game than a boss fight with cheap mechanics that lives to frustrate. This is our tribute to those jerks.

Chris
Seymour – Final Fantasy X – Seymour isn't even a hard boss, but that first time you face him, especially the first time you play the game it's an intimidating fight. You already know he can summon Anima which is a god damn monster of an Aeon. But he's also a heavy magic users with two adds who heal him and shit. Now unless you are a grinding machine you probably don't have the really useful spells like hastaga or reflect yet. So it's just a matter of having a solid strategy, but it can still end up being a really long fight. Luckily the other times you face him are cake. Hell the last time all you have to do is poise and Null-Element the shit out of yourself.
Isgebind – Final Fantasy XIV (Stone Vigil) – If you know the mechanics this isn't a bad fight, the boss really isn't the problem it's that you need to fight him with other people. And unless you have a group of friends to take it on there's going to be a lot of bitching and quitting going on most likely.
Ghost of Lady Comstock – Bioshock Infinite – Not so much a hard fight, but long and annoying as hell. You've got random adds to take care of, plus Lady Comstock floating around and popping up causing problems. I was glad to be done with this part when it was over.
Samurai Horseman – Ninja Gaiden – Screw this guy, I really liked the Ninja Gaiden games on Xbox, but that second boss was a god damn nightmare. If you hadn't gotten really good with the bow that you just got by that point you were done. I think I've beaten that guy twice, and both times by sheer dumb luck.
Bane – Arkham Series – Bane isn't challenging at all, and he should be. Arkham Origin's gave you the best Bane fights, and at times they could get a little more challenging, but nothing compared to some of the other fights in the game where you actually have to put a little thought into your approach.
Vogel
Axem Rangers – Super Mario RPG – I've talked about Super Mario RPG before, and I'm fairly certain I've mentioned that I would rent it from Blockbuster weekly. I would always get stuck at the Axem Rangers. I don't know if I wasn't geared/leveled enough or what, I just couldn't beat them. Years later nostalgia hit and I replayed the game and beat them finally.
Deathstroke – Arkham Origins – This should not have been the first major boss in the game, that bit it the first annoying part. The next issue I have is how difficult he was as the first boss. I feel that an enemy of this caliber deserves the difficulty, but belongs later in the game where the difficulty makes sense.
Final Boss(Will find name later) – Pikmin 3 – This boss fight is incredibly complex. You have to kite the boss around with one of the characters while the other two are completing the puzzles throughout the level to clear a path for the first character to travel through. I've spent at least 5 in game days on this boss and still haven't completed all of the obstacles.
Magic Carpet Level – Disney's Aladdin – Ok, so maybe this isn't technically a "boss", but it was a pain in the ass regardless. QTE at its finest with the responsivity of a Sega Genesis controller.
Lord Marrowgar and Sindragosa – World of Warcraft – These are just examples of the type of bosses I hate in WoW, and it's mainly because of other players more than the boss fight itself. The fights I mean are where you can be trapped or chased and must rely on raid members to save you. PUGing these fights is a bitch because people like to tank and spank and complain when people die from things they have no control over.
Eric
Some bosses are awesomely hard. Others just make you want to punch walls…
Weigraf – Final Fantasy Tactics – Ramza alone with the, up to that point, big bad. Unless you've done a ton of grinding he'll be way stronger than you. All of his moves can reach 3 spaces away and take no mana. Unless you can cheese the fight, you can't win. I lost quite a few controllers to this one…
Duriel – Diablo II – No boss in that game made you hate yourself more than Duriel. A giant…bug thing, maybe, with huge scythe-like claws and the ability to nearly freeze those he struck. The fight wasn't fun for melee builds, unless you were immune to cold, and even range had a lot to fear because he was fast as shit! Players dreaded the fight at higher difficulties.
Guard Scorpion – Final Fantasy VII – The first boss in FFVII, and for many their first Turn Based RPG boss ever. He had a unique setup that caused him to counter attack with a massive hit against your whole team if he was guarding with his tail in the air. There weren't many encounters in the game that featured unique conditions like this, so it's an odd fit to begin with. But a step further is when it first happens one of your team mates, Barret, says "Attack him while his tail is raise and he'll counter attack for massive damage." However, the game only allowed a single line of text and TVs were small in 1997. So all you saw was "Attack him while his tail is raised" for about 20 seconds before the next line appears. That lead to way too many frustrating deaths…
The Sorrow – Metal Gear Solid 3: Snake Eater – Walk forward forever and avoid being touched by those you killed. It sounds boring, and it is. Worst yet, if you killed a lot of enemies, there's a ton of shit to dodge. Oh! and you die at the end, no matter what. If you don't use a revive pill, one of those cool spy teeth pills, then you have to start over. But that pill is only supposed to revive you if you used a fake death pill so you probably just died again and again until you looked it up and threw your controller at the TV as if it were Kojima's stupid, genius, face!
Phogoth the Untamed – Destiny – I like Destiny, a lot. I don't like doing the Strike mission on the moon. Phogoth the Untamed is needlessly difficult due to the number of adds that spawn during his fight. Throw in the fact that he can kill you in 1 hit and it's just a load of bullshit. This is the only mission I actually dread in Destiny. The rest are a ton of fun!