Posted By
Eric
on February 17, 2012 at 6:12 pm in
Friday Five
Friday Five – Video Game Music
---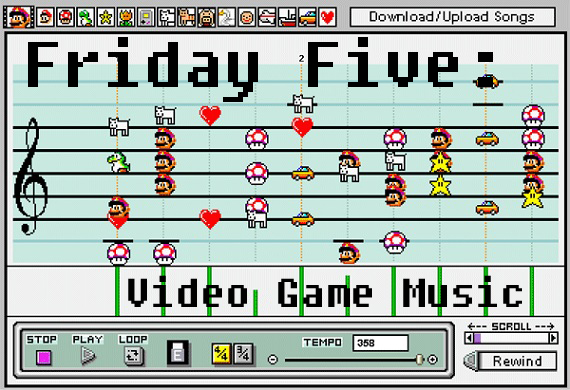 Welcome back to the Friday Five! Each week we give you a little insight about our writers in the form of a top 5 list. This week we bring you our top 5 selections of  Video Game Music. We range from specific songs to full soundtracks, and we left a sweet ass link to youtube videos for each choice. Read on, and tell us what your favorite 5 video game songs/soundtracks are in the comments below!

Eric
True Story: I told my parents that I wanted to take my fiance to see a live Final Fantasy Concert. The look they gave me was one of deep concern. They asked "Do you really want to take her to see a concert that sounds like a cell phone ringtone?"(This was before they had smart phones of course.) I made every attempt to explain how it's changed a lot since they were kids, but nothing worked. It wasn't until I played some songs off of youtube that they began understand. Even then they questioned the validity of the beautiful orchestral melodies that I associated with video games. You would think that 23 years of hearing the TV from the other room would have left a positive impression on them. To my parents, and many others, Video Games will always sound like a string of randomized Beeps and Boops. To us it sounds like music.
Chris
I love music, whether it's the radio, tv, movies, or video games. Everyone has those tunes they recognize after just a few notes. For me a lot of them are video game music, stuff I grew up with. The great thing about the internet is you get things like OC Remix, and bands like The One-Ups who make video game related or inspired music. And in OC-Remixes case straight remixes of some really awesome video game music! Anyway my top 5 this week are mostly older stuff so let's starts: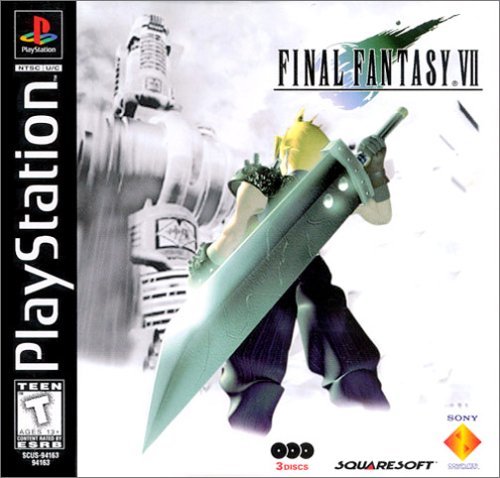 Drootin
Like Cobb, I love music in general not just from video games. It's just something that I couldn't imagine living without. Video games would just not be the same without music.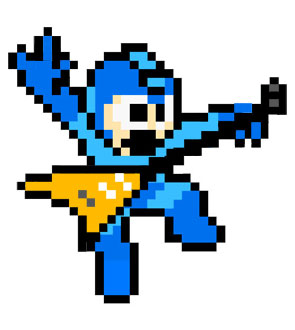 Walnut
Music in games is a very important staple when I'm playing a game. If it doesn't pull me in and captivate me into playing further then why go on? If the music doesn't make me feel the intensity of the situation then I don't feel like playing. It's Hard for me to pick my favorites because there are so many but I will try my best.
Audra
Here we go!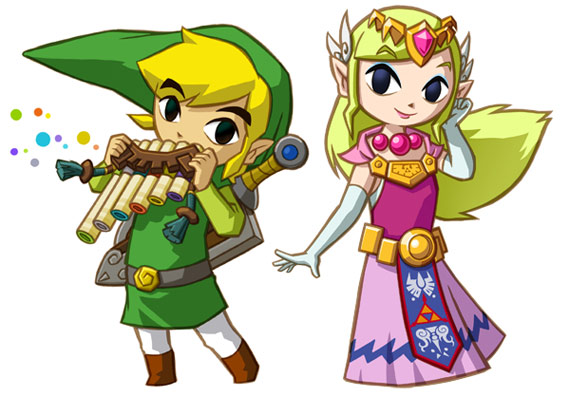 Anthony
Music in general is a passion of mine, so being a gamer, video game music holds a special place in my heart. I also happen to be a bit of a musician. I went to school for game design, while there, I co-composed two soundtracks for student made games. It was perhaps the coolest thing I ever got to do for a grade, I got straight A's in those classes! Anyway, although I could probably give you a top 100 on this topic,  I tried to throw in a couple lesser appreciated songs.  So don't go saying my picks are weird! I love Final Fantasy VII too! In no particular order: