Posted By
Eric
on December 27, 2013 at 12:07 pm in
Friday Five
Friday Five – Top 5 for 2014
---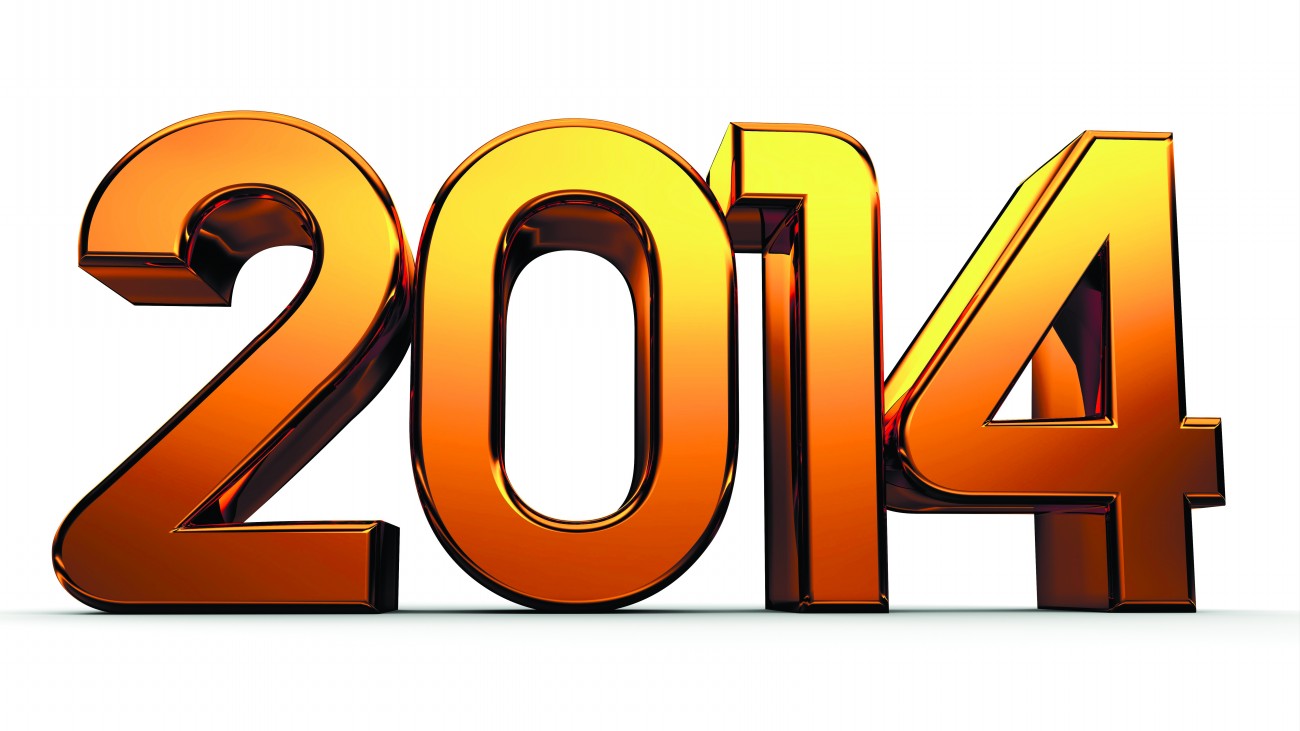 Welcome to the Friday Five! Each Week we help you get to know our writers with the help of a top 5 list! This week we take a look at the most anticipated things coming in 2014!

So, 2014 is right around the corner. I'm sure we're all looking forward to it and the changes we anticipate the new you bringing to our lives. As nerds, we have a whole other set of things to look forward to. New story arcs, new games, movies, and a new DOCTOR! So, here's our tribute to the things we're most excited for in 2014!

Chris
Movies – While 2015 is shaping up to have some of the biggest movies ever released, 2014 is just as jam packed with things I can't wait to see. Captain America The Winter Soldier is probably number one on the list, but Days of Future Past, Amazing Spider-Man, and a bunch of others are high up on that list. Hell I'm even interested to see the new TMNT movie even if it may be terrible.
Peter Capaldi as the Doctor – While I know a lot of people didn't really love the the Christmas special I really enjoyed it. It certainly had its faults but it was a great farewell for Matt Smith, and I liked the 20 seconds I saw of Peter Capaldi makes me really excited for this fall when series 8 starts up!
A Job – This is something I really wish would happen sooner rather than later. Unemployment isn't terrible, but it can get pretty boring. But on top of that I'd like to be earning money to buy a house and such.
Goblin Nation – Superior Spider-Man has been building up to this for a year now, and it was even going on before that way back in Amazing Spider-Man. People getting the Goblin tattoo's, and over the past several months the Green Goblin amassing an army. On top of all that we still don't know if it's Norman or someone else under the mask. Only time will tell though, and who knows maybe everyone will finally find out it's Otto not Pete in the Spider suit, well and the Pete suit too I suppose.
PS4 & Nintendo – There are just too many games coming out I'm looking forward to, which is great. We've got a bunch of new or newish consoles that haven't been out long enough to hit their strides yet. Between PS4, Wii U, and 3ds I should have plenty to keep me going throughout 2014!
Drootin
Games – So there's a decent number of games I'm looking forward to this year so I'm just slamming them all into one pick here and I'll list off the ones I'm really looking forward to: Watch Dogs – this was the game I was going to get at the PS4 launch but it was then delayed until 2014 so hopefully the extra time puts some polish on to what looks like a really interesting game. Diablo III: Reaper of Souls – I love Diablo and really liked Diablo 3 in spite of its flaws and the expansion is set to really address the issues that the game had. Thief – I've never played the Thief series but have always heard great things about it and with the limited number of games currently out on PS4 its high on my radar and looks pretty cool. Destiny – I've never really been a fan of Bungie's games (Halo), but I've been very intrigued by Destiny ever since it's announcement, here's hoping I'm not disappointed. NHL 15 – The 1st next gen NHL game should look amazing, here's hoping that EA doesn't ruin the great gameplay that they have honed over the previous generation of games and maybe give us some cool new features we didn't know were missing. MLB The Show 14 – I haven't really played a baseball game intently since EA's NCAA Baseball 06 (a very underrated game in my opinion) but my brother and Anthony have raved about the recent years of The Show, so again like Thief because there's a lack of games right now on PS4 it has a chance to impress me. Rouge Legacy – In fairness this is out on PC already but I'm looking forward to it releasing on PS4 and I'm probably more likely to play it on there than on my PC.
Movies – I'm with Cobb on this one, there's so many movies to look forward to this year and as with Cobb the 2 I'm most looking forward to are Captain America: The Winter Soldier and X-Men Days of Future Past. And because I'm a total sports nerd, there is a movie called Draft Day all about a General Manager in the NFL trying to acquire the top pick in the draft, and a lot of work was done to make things very accurate so getting some of that insider knowledge will be really cool.
E3 2014 – E3 this year could be really interesting with plenty of announcements, or conversely all the interesting announcements could happen before E3 and then it won't be nearly as interesting, but for now, a solid 6 months out, I'll say I'll be excited for all kinds of new announcements to come at this year's E3. Here are a few things I hope we get at E3 2014: Fallout 4, Metal Gear Solid 5: The Phantom Pain release date, and maybe a Final Fantasy XV date?
My belated Honeymoon – My wife and I will be taking a trip to Boston at the beginning of May that we are both really looking forward to, we haven't taken many vacations together so it will be great to get out for an extended period of time. (If anyone has any suggestions on things to do in Boston let me know!)
The Philadelphia Wings 2014 season – A new season always brings new hope, so, I'll put this on here because I'm always excited when the Wings season starts and really I don't have anything else.
Vogel
School – I still have a few semesters left since I'm a part time student but I'm excited to continue school.
Days of Future Past – I'm really interested to see what they do with this film. I liked the story arc from the animated series of the same name, although I'm fairly certain they have little to do with each other.
Sin City: A dame to kill for – I really enjoyed the first movie and I've read one or two of the books. This is definitely going to have to go on "that's now what happened".
Kids – We don't have any milestone birthdays this year, but the kids are growing fast. I can't wait to see what the next year will bring for them.
PS4 – I'm hoping to pick up a PS4 this year. I've enjoyed what I've played on it so far and look forward to what it'll bring in the months to come.
Eric
2014 is shaping up to be awesome with far too many awesome movies coming, great games on the horizon, and just loads of potential! Here's my top 5 of 2014.
The Year of Nintendo – Luigi had his time to shine last year, and it was magnificent. However, the upcoming year is all about Nintendo, most importantly the Wii U. Kick off the year with Donkey Kong Country: Tropical Freeze, followed by the release of Mario Kart 8, Super Smash Bros. Wii U, Hyrule Warriors(working title), the secretive X, Bayonetta 2, a brand new Legend of Zelda Wii U announcement, and the hope of a new Star Fox or Metroid announcement! Nintendo is going to rock 2014, and that list didn't include any of the upcoming 3DS games.
Diablo III: Reaper of Souls – You should know by now that I LOVE the Diablo series. While everyone was bitching about Diablo III, I was playing almost non-stop. I did trail off after a few months due to the repetitive nature of level layout, but RoS looks to correct that issue as well as a whole bunch I didn't know existed! It's also going to fix the crappy loot issues that plagued Diablo III, and if the console version of any indication of how well the new loot system works, consider me stoked!
Playing my PS4 – Throughout the year the only thing I could complain about was the lack of games I owned on the Wii U. Some would say because no games came out, but that's not true. It's because I just didn't have the time or money to buy them. Luckily I got a few awesome ones for Christmas, and I won't skip over the Wii U games coming in 2014. I can't say the same for PS4 tho. Much like the Wii U's first year, there are only about 3 titles I want to purchase for the PS4. While I don't want my first year of PS4 to be like my first year of Wii U, I don't have unlimited finances. I will try to buy a new game every couple months to keep the PS4 alive, so long as these games don't interfere with a release on the Wii U. I just hope my investment in PS+ can help the console going over the next year.
Superior Spider-Man – I cannot stress how much I love this book right now! I will agree with what Pisko said last week, that it is infuriating that nobody has noticed Pete acting like a complete asshole all the while uttering phrases like "Cantankerous Contraption!" I mean, if you know the man is Spider-Man and all of a sudden he's using his arch nemesis' tactics in battle, wouldn't you think something is going on? Eh, I just tend to let these things go however. This book is far too entertaining to nitpick. Although, who in their right mind would leave MJ for Anna Maria? COME ON!
Destiny – Of all the games coming out next year, besides Diablo III: Reaper of Souls, this is the one that has me completely smitten. An open world, first person, exploration based, roguelike, semi-MMO, Destiny is literally everything I've ever dreamed of. While Watch Dogs is going to be an awesome Assassin's Creed game, and Infamous Second Son is just going to be awesome, Destiny is the place that I'm going to lose myself in for far too long. I can't flippin' wait!