Friday Five – Nickelodeon Shows
---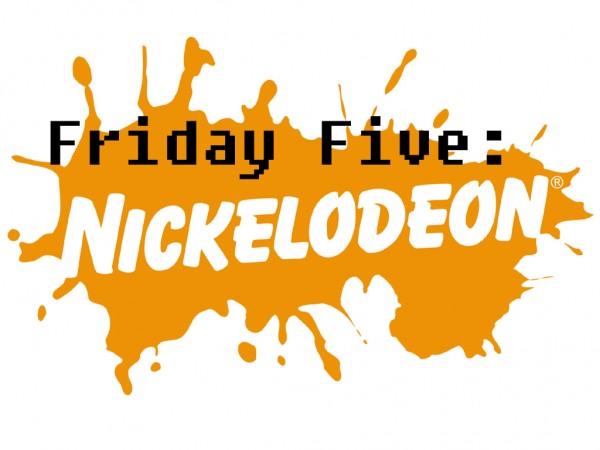 The Friday Five is a weekly Top 5 list by the One-Quest team. We present this to our readers to help them learn a little bit about us, for better or worse… This week we take a fond look back on our childhood entertainment as we bring you our Top 5 Nickelodeon TV Shows!
All of us at One-Quest are children of the late 80's and 90's; except Walnut, he's just a child… Anyway, we grew up at a great time witnessing the birth of video games, the horrible decline of comic book sales, and the warm glow of the Television – which was always tuned to Nickelodeon. Yep, good 'ol Nickelodeon! Sure Nickelodeon is still around, in some strange ass form, but the shows today don't compare to the ones we grew up with. Back when we were kids Nickelodeon had excitement, variety, and was the go to network for children. Now Nickelodeon is full of tween dramas staring someone related to someone famous. Whatever happened to the network is beyond us, but we'll always remember our favorite Nickelodeon TV Shows.
Eric
Nickelodeon WAS awesome… I rather miss it. 🙁
Chris
Like almost everyone in the 25-35 age range today, I grew up with Nickelodeon's shows. Unfortunately for me, I didn't always have cable, so I had to rely on my friends to have it on at their houses. From about 10 years old and up I was able to watch it whenever I wanted, and that I did. They had everything. Live action stuff like Hey Dude and All That, and cartoons like Doug and Angry Beavers. It may just be age that does it, but in recent years I really don't remember Nickelodeon having anything really worth while. The last thing they had that someone like me would have watched was Avatar: The Last Air Bender and even that was a few years ago now. Anyway here are my top 5 shows from Nickelodeon when I was a kid: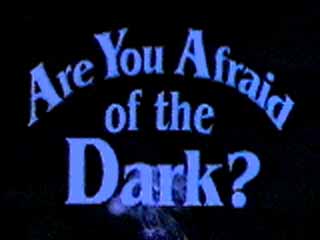 Anthony
I grew up watching Nickelodeon, while I didn't like everything that aired, I had to have seen at least one episode of every show that aired in the 90's. Most of them I was cool with, I was even fortunate enough to experience Nickelodeon Studios in Universal Studios Orlando Florida. Kids today would know the location as the Jimmy Neutron 3D ride. Unfortunately I did not get to be a part of the live studio audience, but while on the tour of the building, I did get to see them filming the Good Burger skit for All That, it was a dream come true!
Drootin
Nickelodeon was definitely a huge part of my growing up and had some great shows back in the day. I feel bad for the kids of this generation who missed out on the great shows we had when growing up. It's really hard to pick just 5 shows but here's 5 I really liked, ask me another day and I could give you 5 other shows that could be on the list.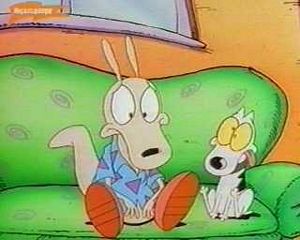 Audra
A childhood without Nickelodeon is like a pirate without a peg leg. It's just not right! I remember my sister and I invading my brothers room every Saturday night (him being the one with the TV) just in time for the big orange couch to make it's weekend appearance. Snick was where it was at! And if there wasn't enough humor and action to sustain you there was always the spooky tales to fill the void. Of course right when it was over my sister and I were kicked out, leaving us in the darkness of our room, eyes open, waiting for that bump in the night to . . . GET YA!!
Walnut
I, like everyone else here, grew up on Nickelodeon. Even now I still watch a show here and there. They had everything for everyone. If you wanted a game show, there were plenty. Live action comedy's, all over the place. And the cartoons, classic. I have to say that making a top 5 for this category is REALLY hard for me. The way I am going to do it is pretty much break it up into my top 5 categories and throw the specific shows in an small explanation (Yeah, I basically wanted a top 10 in this category).
Mark Summers – Need I say more? Any show ever that has Mark Summers is instantly amazing. "What Would You Do" and "Double Dare" were two of my favorite shows on that channel.
Physical Game Shows- Guts and Legends of the Hidden Temple are the two greatest things to have come out of Nickelodeon. I always wanted to climb the aggro crag.
Quiz/Other Game Shows– Figure It Out and Nick Arcade (Surprised this wasn't on more lists), Even now I want to be in my own video game level like the kids on Nick Arcade did. Also how special is singing the Star-Spangled Banner, it's like everyone on Figure It Out had that talent.
Live action comedies- Kenan and Kel and the original All That. The theme songs were awesome, the actors were as awesome as a kids show acting could get, and they were just great shows.
Animal Cartoons- Catdog and Angry Beavers. Catdog made no sense, and Angry Beavers was just awesome