Posted By
Eric
on February 28, 2014 at 12:00 pm in
Friday Five
Friday Five – Favorite Numbers
---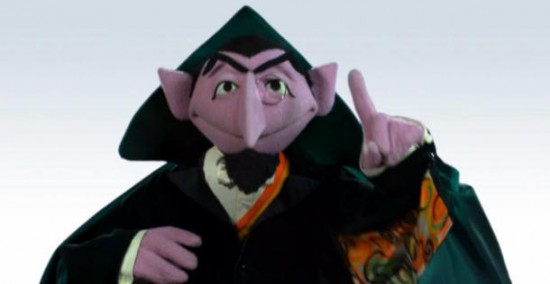 Welcome to the Friday Five! Each week we help you get to know our writers with the help of a top 5 list. This weeks category: Favorite Numbers!

We're going a little out there this week, normally you'll see us listing things like favorite characters or situations, but this week we went crazy obscure with our Favorite Numbers! So lets get this game going.

Chris
12 – I don't know, 12 has just always been my go to number for some reason.
37 – All because of Clerks, and I'm not the only one to mention this.
13 – To some it means bad luck, but screw that!
144 – It's 12 squared!
1300 – The model of the Millennium Falcon was a Modified YT-1300f light freighter
Drootin
39 – The most frequent number I wore playing sports growing up and it's the one on both of my custom Wings jerseys. I wore this number because of NHL goalie Dominik Hasek and I modeled my play style after his.
35 – The 2nd most frequent number I wore. This was Wings all time great and NLL Hall of Famer Dallas Eliuk's number.
27 – My 3rd most frequently worn number. This was Flyers great goalie Ron Hextall's number and he was my 2nd favorite NHL goalie. I loved his passion and aggression.
3 – my birthday is March 3rd (or 3/3) so 3 has always been a favorite number of mine.
26? – idk about a 5th number but I'll go with 26. I was married on 10/26 so that's where that comes from.
Eric
10 – I've always loved the number 2.
Googol – 10,­000,­000,­000,­000,­000,­000,­000,­000,­000,­000,­000,­000,­000,­000,­000,­000,­000,­000,­000,­000,­000,­000,­000,­000,­000,­000,­000,­000,­000,­000,­000,­000,­000
10/11/12 – My wedding date.
3 – Only because Valve hates it so much.
007 – How am I the first person to pick this?