Posted By
Eric
on September 26, 2014 at 5:55 pm in
Featured
,
Friday Five
Friday Five – Favorite Animated Movies
---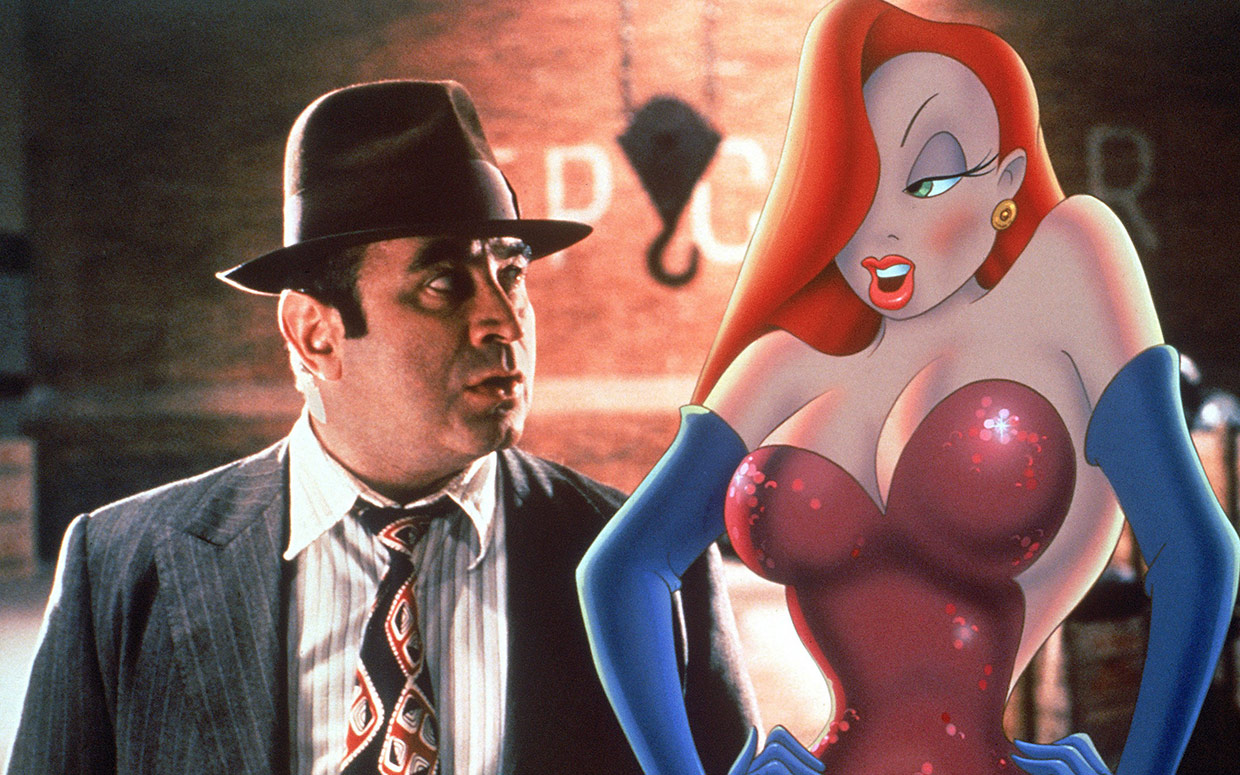 Welcome to the Friday Five! Each week we help you get to know our writers with the help of a top 5 list! This weeks category: Favorite Non-Disney Animated Movies!

So, we grew up sort of in the prime of Animation. From the onslaught of 90's cartoons, to the insane quality of animated movies in theaters. A large majority of them are Disney movies, but that doesn't mean there weren't plenty of others to enjoy. So, without stalling much further, here's our list of Favorite Non-Disney Animate Movies!

Chris
Howl's Moving Castle – Yes, it's technically kind of a Disney movie, but really it's a Studio Ghibli movie that Disney picked up the rights for and distributed in the US. So I don't think it counts and it's awesome.
Who Framed Roger Rabbit – If you don't love this movie you have no soul. I also recently learned a little about the book it's based on, and wow is that different.
Princess Mononoke – Technically another Disney distributed film in the US, aside from that it's just a fantastic film, totally on par with some live action movies and it's got a great voice cast.
How To Train Your Dragon – I've yet to see the sequel, but the first movie was just a ton of fun with some great characters.
Cool World – I stole this from Vogel, I'd forgotten it even existed. He's actually the one who had me watch this in High School, and it's a really fun movie with Brad Pitt before he was a huge star.
Vogel
Cool World – I remember watching this when I was younger and thinking it was amazing. I recently watched it again and it held up quite nicely.
Bebe's Kids – I watched this when I was young as well. It's about a guy who's trying to go on a date with a woman, and, to impress her, agrees to watch her friends kids.
Castle in the Sky – I'm a fan of all Studio Ghibli films, and oddly enough this is one of my favorites. Howl's Moving Castle and Ponyo are close to this one.
Steamboy – The first time I watched this I thought it was fantastic. Later on I hated Anna Paquins male Scottish accent, but I still love the movie and would love a sequel based on the stills in the credit sequence.
Akira – Wow, what an amazing movie? This isn't just in my top 5 animated films, it's probably in my top 5, possibly 10 films of all time.
Eric
I pretty much only watched Disney stuff when I was a kid. So the "No Disney" restriction is kinda tough…
The Iron Giant – Who doesn't love this movie?!
Titan A.E. – Cool sci-fi setting, and really sweet animations.
The Land Before Time – This list is incomplete without at least one of these movies. Are they still making them?
The Cat Returns – It's a gentleman cat in a top hat. 'nuff said.
We're Back – Dinosaurs! Also, I couldn't think of anything else.