Posted By
Eric
on December 20, 2013 at 12:25 pm in
Friday Five
Friday Five – Best and Worst of 2013
---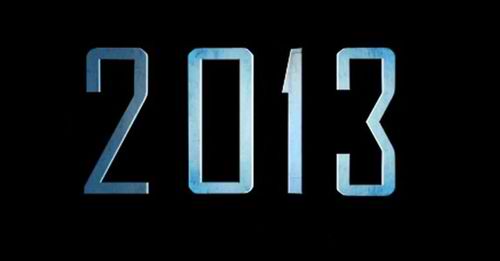 Welcome to the Friday Five! Each week we help you get to know our writers with the help of a top 5 list. This week we list the best and worst of 2013!

A lot of ups and downs have come our way in the year 2013. It's been a wild ride, but it's coming to a close. So here's a look at our favorite, and least favorite, moments of the year.

Shannon
Best
Disney World – I hadn't been to Disney World in over 10 years. You might think it's a place for kids, but I enjoyed it so much more as an adult. We'll definitely be going back for our daughter's 5th birthday since we went for our son's 5th, but if possible we'd love to go again in between.
Kindergarten – This year our son started school. He never went to any kind of daycare or preschool, so this was a whole new venture for all of us. He loves it, and I'm now the teacher contact for his class, so I get a say in organizing parties, etc.
Nail Polish – Ok, that might not seem like something big, but I started a nail art blog this year and it's so much fun. I've been doing reviews of indie brands and gaining popularity. Eventually I'd like to start my own nail polish brand too! Look out for a long overdue post from me at some point with all my geeky nail art.
"New" Car – We bought a car off of a private seller a few weeks ago. It's a '95 but runs well and after we had a heart attack with the inspection that turned out to be a mistake, all is well for at least another year. That takes a huge weight off our shoulders since we were driving around a car with an expired inspection. Maybe we can even get that one fixed up this coming year.
Toddler Stuff – Our daughter became a toddler this year. It's great because she occupies herself more easily now, and she's starting to say more words so it's easier to understand what she wants.
New Addiction – Back to the nail polish. I've never had any type of addiction before, but now I can't stop buying nail polish. This is really bad when you have no money. I think I need an intervention.
Injury – Nothing big, but just a couple weeks ago I started getting a pain in my hand. It was getting worse so I went to get it checked out. Apparently I have a swollen joint. I only had to wear a brace for a week but I've chosen to wear it occasionally because it's still bothering me. I'm hoping this isn't something permanent since I'm at the computer a lot for my blog.
Still in Debt – I swear, someday we'll pay off our credit cards.
I Want a Bunny – Rob won't let me get one. He thinks I'm gonna kill it.
Ear Infections – Seems like Andi is prone to getting colds and for her it leads to ear infections. When we were in Disney she was sick and miserable and when we got home we had to bring her to the doctor because the pressure from the plane caused the cold into her ears. Sick babies are not fun.
Chris
Best
Engagement – While it wasn't the best timing in the world as far as things went, I got engaged at the beginning of November which was pretty cool.
Doctor Who – We got new companions, a 50th anniversary with all kinds of Doctors, and we're going to be bidding farewell to Matt Smith in just a few days and making way for Peter Capaldi. This was a great year for Doctor Who!
Great Movies – While not all of them got the best reviews, there were a lot of movies I really enjoyed this year. Iron Man 3, Man of Steel, The Wolverine, Thor, and that's just the superhero movies. 2014 is shaping up to be just as good, but 2015 is really what we're all waiting for.
Playstation 4 – To hell with the Xbox One I picked up the PS4, and it's a great system, the included software (if you have PS+) is a lot of fun, and I really like the redesign to the controller, it just feels more comfortable. Now I just need some games, but more on that later.
One-Quest – We got to do some cool stuff with One-Quest this year, had a table at Wizard World, attended Baltimore Comic Con, New York Comic Con, Too Many Games, and South Jersey Comic Con. And that's just events, that doesn't include all the stuff on site we've done. And next year should be even better.
Unemployment – Getting laid off in November kind of sucked, it happened right before I got engaged which is where the bad timing came from. And it's been almost 2 months with not much to do. Sure it's fun for the first week or so, but then you start getting restless.
Playstation 4 – While I love the PS4, I wasn't able to get any games for it. I'd paid the system off months ago, but a lack of income forced me to hold off on buying anything so for the most part it hasn't gotten a lot of use. That should be changing with Christmas around the corner though.
Comics – Sure there are some great comics out there, Batman, Superior Spider-Man, Hawkguy, Saga, etc. But we also got some truly terrible books like Infinity, Avengers, and New Avengers. All of which are written by the same guy, Jonathan Hickman. And to top it off some great books got canceled, like Scarlet Spider and they're just going to put another terrible Avengers book out written by Hickman.
Celebrities – I feel like this year has been particularly bad for people giving a shit about celebrities. I can't remember hearing as much stupid gossip about them as I did this past year. Between Lindsay Lohan, Amanda Bynes, the Kardashians, and things like Paul Walkers death getting more coverage than Nelson Mandela just make you wonder what's wrong with people.
Lack of Vacation – For the last several years I've taken a decent Vacation each summer. This year because of house hunting we decided to hold onto vacation time in case we found something. So while I've had plenty of time off at this point nothing particularly fun was done. A couple day trips happened but nothing spectacular which is pretty disappointing.
Drootin
Best
My wedding – after 3 years of being engaged Sara and I finally got married and it was a great day and Eric gave an awesome best man speech. Thanks to all who came.
The Last of Us – This is one of the best games I've ever played. Naughty Dog was one of the best developers of the last generation and The Last of Us was their best work to date.
PlayStation 4 – I've personally really enjoyed the PS4 so far. Resogun is really cool, Madden looks great and is the best one in the recent history of the series. Lego Marvel Super Heroes looks great from what I've watched my wife play but I haven't played myself. CoD:Ghosts is mixed bag for me, while I like the game, Black Ops 2 was better. They changed too much stuff some good and some bad. Party chat is great and I'm glad Sony finally got that feature in.
Pacific Rim – While I totally get why Eric didn't really like this movie (it could have used more robots fighting monsters and less love story) it was probably my favorite movie this year.
Giant Bombcast – So this is cheating because Bombcast has been around for years now but I just started listening to it this year after the passing of Ryan Davis and it is great. Listening to the show makes my Wednesdays at work fly by.
(Honorable Mention – The 2013 Philadelphia Eagles season has been a pleasant surprise after the trash that was 2012)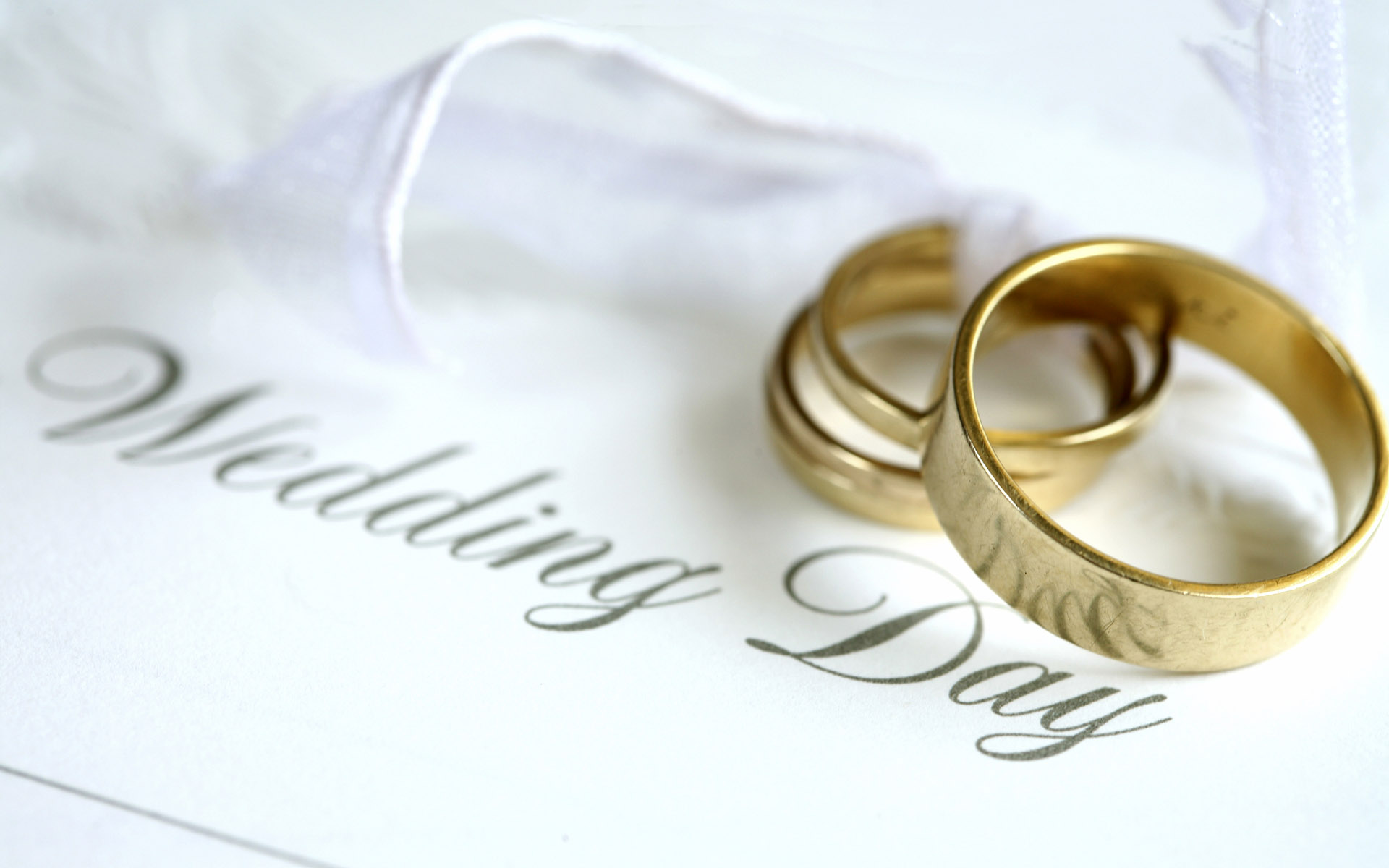 Worst
The 2013 Philadelphia Wings season – I saw 2 of the worst performances this year but also saw a few great games. They made the playoffs but lost in the 1st round. It was an inconsistent and frustrating season to be a fan
The Hunger Games: Catching Fire – I just did not like this movie. I don't know exactly what to say about it but I just found it boring, there was no real tension knowing that there's still 2 movies to be made.
The Console "Wars" – While I have a personal preference of console (see above) the whole flame war that happens online over the systems is honestly dumb. Competition makes things better and having 2 viable console options is good for gaming.
The Mass YouTube Copyright Takedown – Just this month many gaming related YouTube videos got hit with copyright claims mostly based on the background music which was licensed to be in the games. Its been a major fiasco and hopefully gets sorted out soon.
Pisko
Best
Doctor Who turns 50 with a year of events! It was awesome, emotional, and quite the fun ride (Though I still pine for the years with showrunner Russell T. Davies).
Year of Luigi! My favorite underappreciated Mario brother got his dues this year with two brand new games based around his cowardice and high jump.
Pacific Rim. Giant robots are built to fight giant interdimensional monsters. And all the robots sounds like GLAdos from Portal.
Winning a surface. I did it. It was pretty awesome.
Still being alive. Pretty high on my list.
NSA knows what you do at all times. I mean, if they want to watch me play Simpsons Tapped Out! on the toilet through my iPad camera, go for it because you are going to get quite the show.
New Consoles. We don't need 'em yet.
3D content. We finally had the technology to get it right and it turns out the issue is that everyone hates wearing stupid glasses that make the movie darker. Move on and make 4K affordable finally.
Black Friday on Thanksgiving Day. I hate everything about it.
Superior Spider-Man. RAWWWRRRRR. Okay, so the writing of Spider-man/ Otto Parker is excellent but this switch going unnoticed for so long shows that the ancillary characters must be brain dead not to notice the quippy and friendly neighborhood Spider-Man now uses phrases like "Confound you woman!" and "Indubitably". Not that Parker was an idiot but he never sounded pretentious. I HATE IT! I HATE IT! I HATE IT! I HATE IT! WORST.
Eric
There were plenty of great things to come out in 2013, despite the fact that I would rate this the worst year in the entirety of my existence. It seems for everything good that happened, something worse took it's place. But I'm not letting it keep me down. I'm setting myself up for success in 2014, and we have new Spider-Man, Godzilla, and Captain America movies to look forward to. Screw you 2013!
Best
PlayStation 4 and Xbox One – It's no secret that I prefer the PS4 since it's the console I purchased. But that's no reason to not be excited about the release of the final 2 next gen consoles. Both a great, especially after Xbone took a full 180 on all of it's policies. These consoles are great, and I can't wait to see the games that come out in the future!
Doctor Who – I shouldn't have to put anything here, but I will. This year has been AWESOME for Doctor Who! And we still have one more special coming! This is going to be a year of Doctor Who I won't soon forget.
Agents of Shield – It's not the best show on TV, but I love it! It started off rocky, but the show really picked up by the end of it's first half, and the cliffhanger it left us one was ridonkulous! I think I'm just excited that I get Marvel Cinematic Universe entries without waiting 6 months for new movies! Coulson Lives!
Games – I can't pick one. . . Tomb Raider, BioShock Infinite, The Last of Us, Final Fantasy XIV: A Realm Reborn, and Assassin's Creed IV: Black Flag. All worth playing. All worth the wait.
Movies – Again, I can't pick one. Iron Man 3 was great despite the negativity around the twist. Thor was absurdly good. I didn't expect that to happen. Monsters University was fantastic!
Honorable Mention – Psych: The Musical – It was spectacular!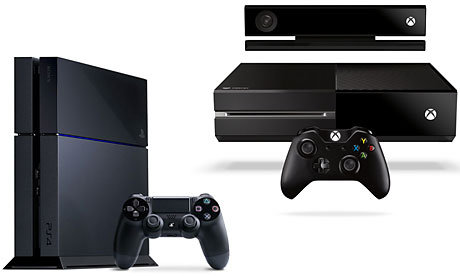 Worst
Pacific Rim. . .job – I love a giant robot punch fest as much as the next guy. I hate terrible acting, horrible directing, and a forced love story. This was the only movie I have ever considered walking out on in my entire life.
Final Fantasy XIV: A Realm Reborn – I didn't want to get involved in this at all. But some jerk named Shahid convinced me and a large number of our friends to get it. He promised that it would be great, and we'd be playing for a long time! Guess what? It is great! But we all blew ourselves out and now nobody wants to play it anymore. I figured that would change with the new patch, but it didn't. We have about 5 people that regularly sign on, and that's about it. What's worse, Shahid is the first of us to formally announce that he is quitting the game. Here I am still addicted to this crap! It's all his fault!
I got a raise! – Sounds great right? I thought so too. . . We had it all planned out. Debt free in 1 year because of this raise. Then a month and a half later I got laid off. Well, there goes that plan.
We didn't make a game – Not exactly the most surprising thing on the list. But still disappointing. My goal this year was to finally do it. Finally get a game out there. Just like every time we come up with something, a week or two later everyone stops caring.
Family Deaths – This year my grandmother passed away. It sucked. It hurt, but I didn't really feel it until Thanksgiving, which was held at my house for the first time. Let's top this off. After we laid my grandmother to rest, and we were driving to the luncheon, my wife and I received a call that her mother passed away. That was a bad day. A week later my parents family dog had been put down. And a month later we had to have one of our parakeets put down. Bad year.