Posted By
Eric
on February 10, 2012 at 11:08 am in
Video Games
Diablo III given Release Window!
---
"Diablo III Delayed again. . .," are the words being muttered by grumps, gamers, and journalists alike. However, One-Quest is staying positive! And really, who couldn't be excited when Diablo III finally has a Release Window! It's not an exact date, but it's the best thing we could ask for at this point. So based on Activision Blizzard's official word we are proud to report that we should be seeing Diablo III sometime in Q2 of 2012. That's anywhere from April-June! So we're expecting an actual release date sometime in December. Most likely the 25th. Because Activision is awesome like that…

Also, it appears as if the announcement of a Diablo III release window has forced Blizzard to reallocate it's resources and priorities. As a result we may not see WoW: Mists of Pandaria or StarCraft II: Heart of the Swarm hit store shelves this year. Blizzard says to expect at least one of those two titles by the end of the year. My bet's on Mists of Pandaria.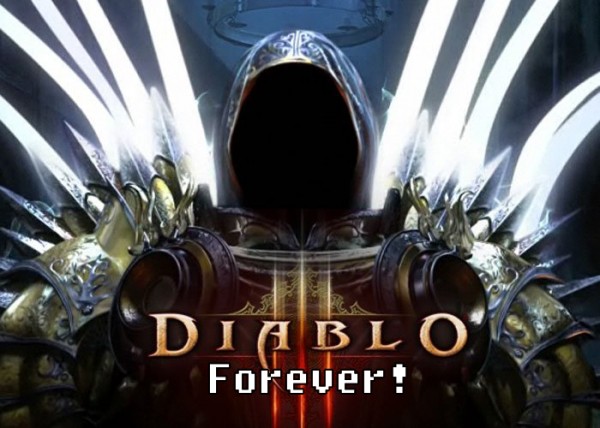 Tell us what you think below!