Boycott The Avengers Movie?!
---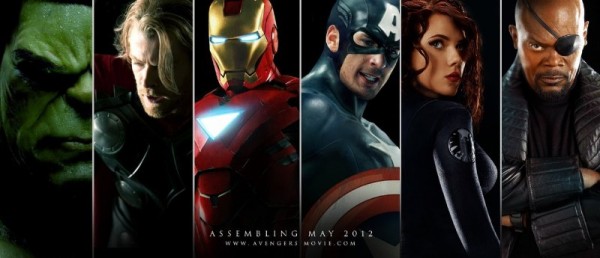 It goes without saying, we are all excited about The Avengers movie. If you're anything like me you probably think that Marvel/Disney has reached the pinnacle of movie excellence with this one. Seemingly sparing no expense to ensure the quality everyone expects, using a 300 million dollar budget, signing an all-star cast, and placing famed writer/director Joss Whedon at the helm. So far Marvel/Disney shouldn't regret spending a penny of that money. When the first trailer hit the web back in October it had over 10 million views within the first 24 hours of its release. However, along with all the hype, and raging excitement, this summer blockbuster has begun to stir up quite a controversy amongst many die-hard comic fans. Money never sleeps nor do the people that feel they deserve it, or, at least they don't sleep well, as is the case with the heirs of legendary comic creator Jack Kirby.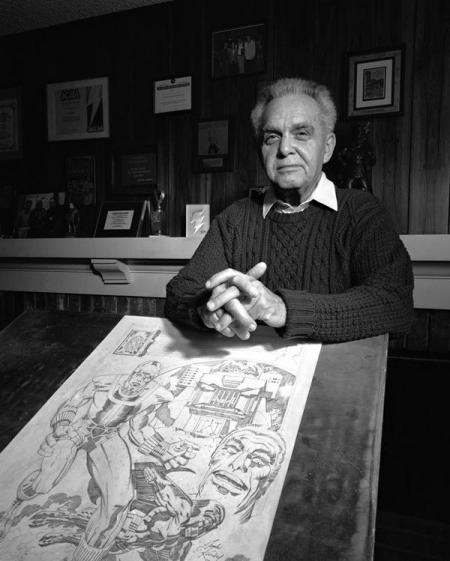 Donned "the King of Comics", Jack Kirby reached his legendary status through his collaborations with Stan Lee, the likes of which made Marvel into what it is today. Their creations include: The Fantastic Four, The X-Men, The Incredible Hulk, Captain America, Thor, and. . . The Avengers!
While most of the time it is assumed that Lee wrote the stories and Kirby did the illustration. There has always been debate as to the exact contributions each man made to these books and it is difficult to say who the true "author" was a lot of the time. The way they wrote comics became known as the "Marvel Method", which was, Lee would give a brief story synopsis and the artist would draw the comic before the script was written. With this method, the pictures would tell the story and Lee would add the dialogue in after the fact to bring it all together.
It's evident that Jack Kirby was just as important to Marvel's success as Stan Lee, and to some, even more important. However, the world isn't always fair, especially to comic creators/artists. While, Lee has made millions of dollars for all that he's given us, Kirby got the raw end of the deal. Marvel started a policy in 1978 refusing to return any artwork to an artist until they signed a one-page statement recognizing Marvel as "the exclusive worldwide owner of all copyright." Perhaps in recognition of how valuable Kirby's work was to them, he was presented with a four-page version on this document, which was made public by The Comics Journal. Kirby never signed this four-page document but in 1986 he signed an agreement that stated:
"I have no copyright rights and no claim to copyright, or to the renewal or extension of copyright, or any other rights (except only for my ownership of the original physical artwork being returned to me by Marvel) in any artwork, characters, publications or other material…created or prepared by me for or on behalf of, or which was published by or under the authority of, Marvel Comics Group or any predecessor company."
Regardless, Kirby's family, whom the court records refer to as "The Kriby Heirs" went to war with Marvel/Disney in mid-March 2010. Brought in to testify in Kirby's corner were Jim Steranko, Joe Sinnott, and Dick Ayers, who all worked as artists for Marvel between the 1950s and 1970s. Marvel brought the heavyweight testimony of Stan Lee, who gave a two day disposition on the matter. For extra leverage they brought in Roy Thomas and Lawrence Lieber, both old-school writers, and John Romita, an artist who worked for Marvel on and off from 1949 (then Timely Comics) to 1996. The epic battle came to an end on July 28, 2011 when the U.S. District Court, Southern District of New York, ruled in favor of Marvel/Disney, stating that all of the work Kirby did for Marvel was created as work-for-hire under the Copyright Act of 1909 and cannot be reclaimed.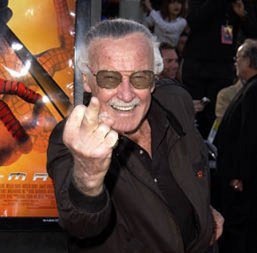 This ruling, although unfair, is not uncommon in the world of comics. Kirby's loss in this battle is joined by the company of Gary Friedrich, creator of Ghost Rider, who recently lost his case to Marvel/Disney. Jerry Siegel and Joe Shuster, creators of Superman, and their families were/are constantly in court battles with DC/Time Warner, although they have actually won a few cases. The Kirby heirs actually used the same attorney as the heirs of Siegel and Shuster in their most recent court battle.
Comic creators need publishers. These publishers have designed their empires so that they may see the maximum number of profit from all their properties. Its business…
This ethic leaves a bad taste in the mouths of many die-hard comic fans. Hence the war-cry "Boycott The Avengers Movie!", "Do it for Jack!" The idea that the fans can make a difference, stand up for what's right, stick it to the man! It's an appealing concept. It's possible if the movie had a bad opening weekend sparked by a boycott because of the treatment of comic creators, they may start to consider what they're doing is wrong. Maybe…
In my opinion, none of this is even close to having Marvel/Disney shaking in their boots. I believe if you don't go to see this movie you're just depriving yourself of something awesome. I don't believe a boycott will ever work. My reason for writing this article is that I do believe comic book companies need to open their eyes, and their hearts, and give a little back to the people that made this possible for all of us. I believe the best thing we can do as fans, to honor Jack Kirby and any other creator that has been screwed, is to enjoy the hell out of all the books and movies that include their characters. Just enjoy it, and when you do, once in a while, if you feel like it, take a moment to think about the guy that made it happen, be thankful. Do this and his legacy will live on.