Posted By
Eric
on May 18, 2012 at 9:56 am in
Video Games
Borderlands 2 Collectors Editions Announced
---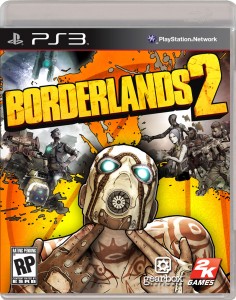 I love Borderlands! Love it! Awesome character progression, insane dialogue, incredible characters, and loot. Lots and lots of wonderful loot!
Things have been fairly quiet at Gearbox Software since the release date trailer hit the web, but the silence has been broken with the announcement of 2 different collectors edition packages! Yep, 2. Both of the collectors editions come with some really cool swag that shows off your love of the game, but neither comes with anything that will affect your in game experience. Gearbox has also released the official cover image for the game, we have it pictured above. It's also worth noting that preorders at GameStop come with some exclusive in game items, and access to the Mechromancer class! So you may want to look into setting up your preorder there for an added edge.
Collectors edition means they're going to cost a little more then the standard $60. So here's the breakdown, and pricing, to help you decide which one to get. Hint: Ultimate Loot Chest!
The Deluxe Vault Hunter's Collectors Edition comes with a Marcus bobblehead, map of Pandora, hardcover art book, a comic book download, and some stickers. Pretty sweet for $100.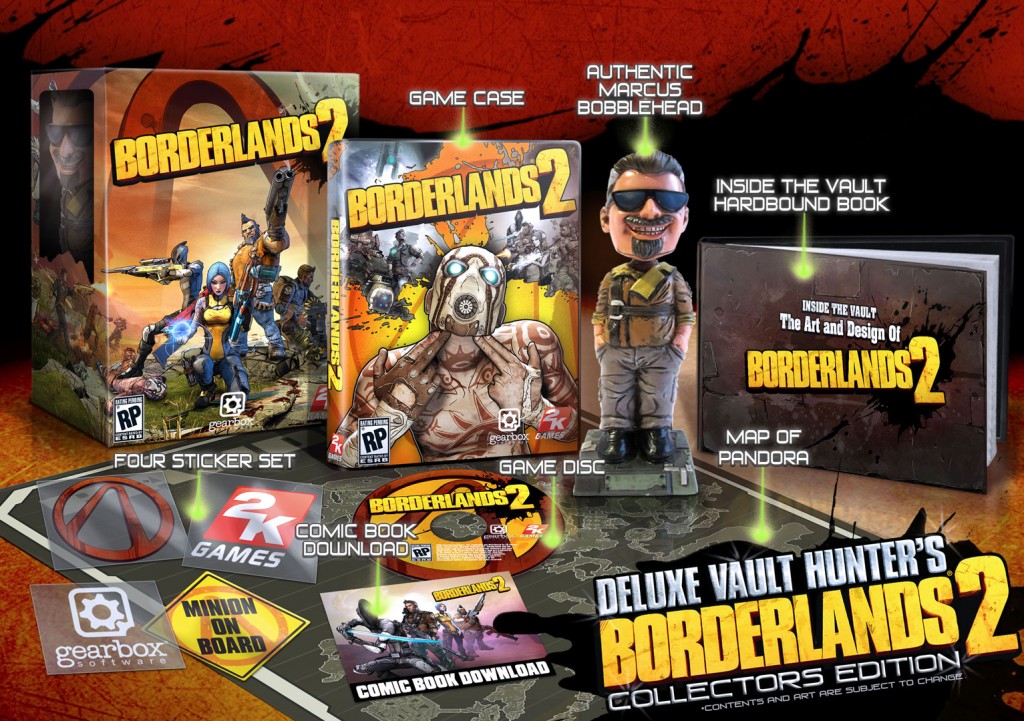 The real prize is the Ultimate Loot Chest Edition. This baby comes with an exclusive SteelBook case for the game, creatures of Pandora ID chart, four lithograph post cards, hardbound art book, cloth map of Pandora, comic book download, stickers, Marcus bobblehead, and field notes from Sir Hammerlock, all packed in a replica borderlands loot chest, complete with certificate of authenticity!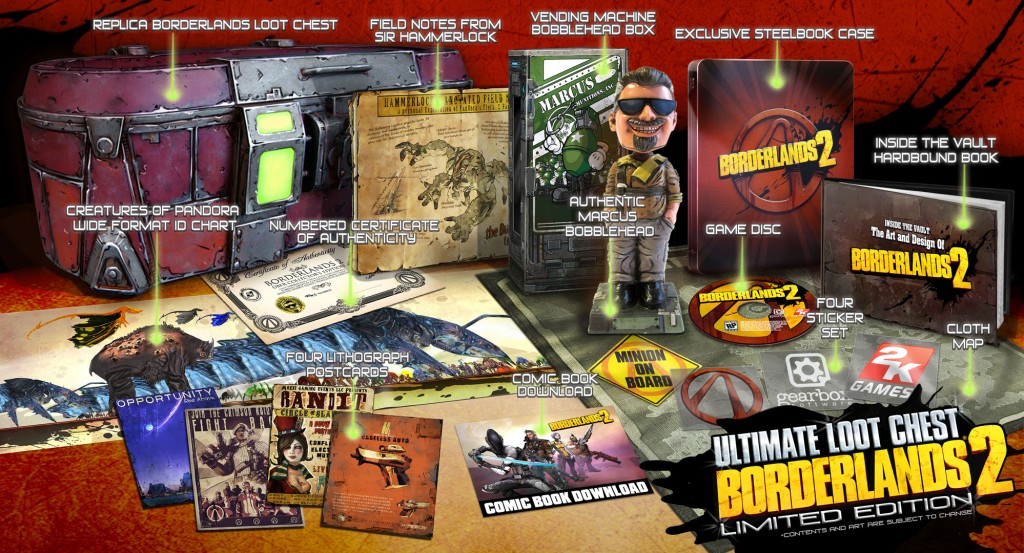 I guess we know which one I'm getting, but how about you? Tell us what you think about the collectors editions, and which one you plan to get, if any, in the comments below!