Assassin's Creed IV: Black Flag Premiere Trailer
---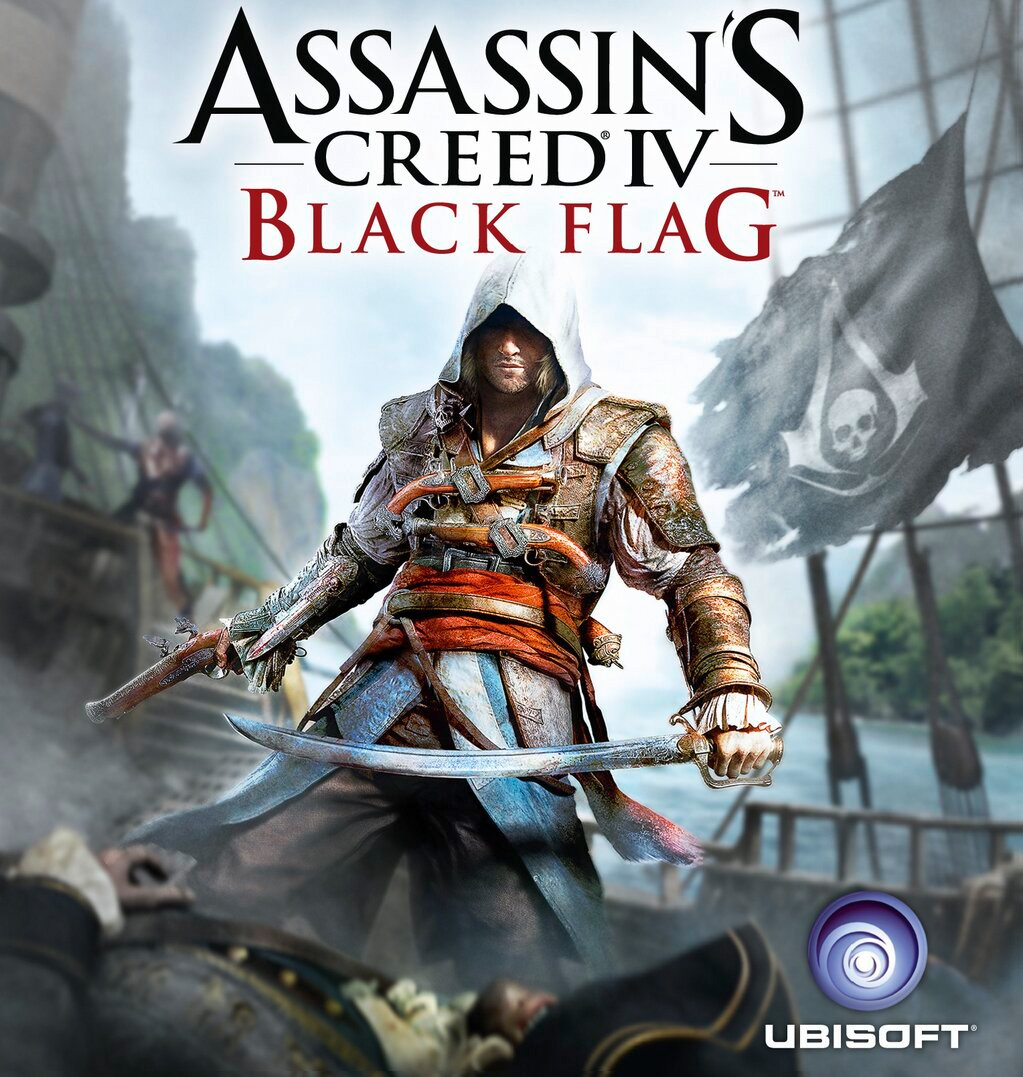 It's here!
Following the standards of secret keeping in the gaming industry, Assassin's Creed IV: Black Flag saw a major leak and a couple minor reveals last week. Shortly afterward it was revealed that we'd see a full announcement today and we have it here, along with some other fun details!
Assassin's Creed IV: Black Flag takes place in the Caribbean of 1715 AD. This is about 40 years prior to the beginning of Assassin's Creed III. Black Flag will star a new protagonist, Edward Kenway. Fans of ACIII will recognize that surname as that of Connors father, Haytham Kenway. Meaning Edward is Haythams' Father, and Connors grandfather. It seems fitting that Ubisoft is calling this run on the Assassin's Creed franchise the "Kenway Saga."
Ubisoft is fully aware of the mistakes they've made with the series, primarily with Revelations and Assassin's Creed III. They've decided to take this opportunity and make a, sort of, "best of" Assassin's Creed game. Black Flag will borrow the best from each game in the series, and do away with the worst. Expect to see the return of open ended assassinations, like the first Assassin's Creed, steadier unlocking of meaningful equipment, like in Assassin's Creed II, and the openness of Assassin's Creed Brotherhood. Black Flag will do away with the notoriety system established in previous entries. They feel it doesn't make sense, and doesn't fit in with the open feel of the game.
Borrowing the best of, and being a game about pirates, expect there to be plenty of naval combat and exploration. While in Assassin's Creed III you could only pilot the Aquila when on a mission, in Black Flag it's a little different. From the outset of the game Edward is a pirate with his own ship. At any point you can hop on the ship and explore the open ocean which connects the 3 major cities and 50 other locations. The other locations include plantations, Mayan ruins, jungles, and coconut islands.
The three major cities included in the game will be Havana, Kingston, and Nassau. Each city is representative of a different style of layout seen in previous Assassin's Creed games. Havana will be tall, and deep like Venice of Assassin's Creed II. Kingston, is a British ruled city, which will feel similar to Boston, flat and busy, from Assassin's Creed III. Nassau is the home of the pirates, so expect something similar to the hub cities from Assassin's Creed II and III.
Since the ocean is wide and open, and our hero can sail them at will, Edward will have his own ship. This ship is called the Jackdaw, and it will be used to explore and fight. While sailing freely Edward can use his spyglass to scout ahead and see what dangers, or booty, lie in wait. The spyglass will return meaningful information such as what type of ships are out there, and how though they might be to sink. Edward will have a little more freedom with naval combat than his grandson, Connor, had. Edward will be able to board any ship, to take out the captain and steal the treasures on board. He can use this treasure to purchase new crew members, and upgrade his ship with new cannons, armor, etc. The upgrades in Black Flag will be more in depth than they were in Assassin's Creed III, offering new types of shots, and new abilities.
1715 is a great year for piracy, and considered part of the Golden Age of Pirates. And all of the best pirate stories we know come from this era. The trailer shows us Blackbeard, but you can expect so see Charles Vane, Benjamin Hornigold, and Anne Bonny as well. And don't forget that this is Assassin's Creed, where history and historical moments reign supreme. It has already been announced that we will see recreations of Bartholomew Roberts' raid of 42 Portuguese ships, and the Marooning of Charles Vane. A fun take on the marooning will see Charles Vane cast on a deserted island with Edward Kenway. Together they'll have one bottle of rum and a pistol.
None of this really matters if the protagonist isn't interesting. Just take a look at Assassin's Creed III. Connor was as unlikable as they come, but Ubisoft looks to be fixing that with Edward. The brief trailer shows some great action shots, as well as some fun attitude. We get the sense that he takes more after Ezio then he does Connor. If not just in his ability to fight, then also is his ability to womanize. What else would you expect of a pirate carrying 4 pistols, and 2 swords?
And don't think that because Desmond's story ended that we won't be seeing any more of the current time line! Ubisoft has give little on the subject, but has said that the current timeline will feature an Abstergo employee using the Animus to research a pivotal moment in Desmond's ancestry.
Assassin's Creed IV: Black Flag sounds like a great effort from Ubisoft to right the wrongdoings of the Assassin's Creed franchise' past few offerings. They're so intent on doing this right that many of the developers from Far Cry 3, which I consider a better Assassin's Creed game than Assassin's Creed III, are working on this project.
Assassin's Creed IV: Black Flag hits stores on October 29th for PS3, 360, and PC, as well as Next Gen consoles, Wii U and PS4. We'll definitely pay attention to this story as more information is released. For now, feast your eyes on Black Beard who tells the story of Edward Kenway in the trailer below! Don't forget to tell us what you think, and how you feel about another yearly entry in the Assassin's Creed franchise.